This white paper will introduce you to reliable, available, manageable, and affordable storage like you have never seen before.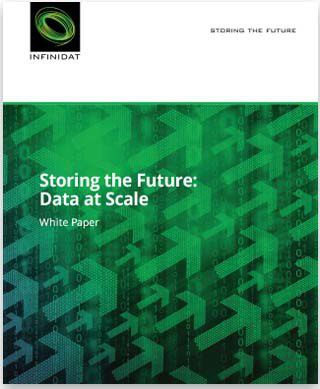 Storing and retaining data is challenging. It is often expensive, unreliable, difficult to maintain, takes up too much floor space, and consumes too much energy. To overcome these challenges, our partner INFINIDAT approached these problems with new thinking.
The result is a new approach to enterprise storage that overcomes the traditional conflict between protecting increasing amounts of valuable data and lowering the cost of storage. This new approach is not just for addressing the data storage challenges of today, but for solving them well into the future.
This white paper will show you:
How variables such as reliability, performance and manageability must be perfectly tuned to achieve optimal results from a storage system at the lowest possible cost
How INFINIDAT's storage solution, InfiniBox, is designed for exceptional performance and extremely high reliability with massive amounts of usable capacity
How the InfiniBox helps organizations reduce capital costs and save money on data center space, power consumption, cooling, and more
Get this white paper now to lean how Kelser and INFINIDAT can help store your data at scale.