10 Simple Things to Improve Your Company's Cybersecurity Posture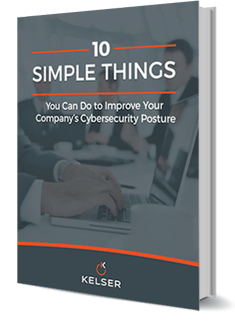 As the days march on, business leaders are still not placing enough emphasis on cybersecurity and related issues.
This perspective not only has negative effects on a company's overall security posture, but it also opens even the strongest organizations up to the types of digital threats from which they might not recover.
It's time to protect your company by improving your cybersecurity habits.
In this eBook you will learn:
Why developing a robust cybersecurity posture is important for the future of your company
What the most important pieces of your cybersecurity posture should be
Practical tips for improving your company's cybersecurity you can start implementing now