How Modern Business Problems Can Be Solved with Network-as-a-Service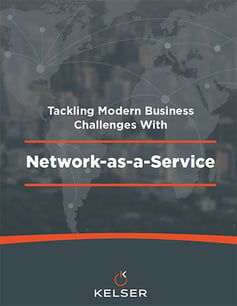 In the present digital landscape where companies need increased security, reliability, and flexibility, many are turning to Network-as-a-Service, or NaaS.
NaaS helps companies gain complete control and flexibility over their network, without having to spend resources on managing or maintaining it.
Worried about globalization creating a hyper-competitive environment for your company? Trying to support an increasingly mobile workforce?
A NaaS partner can alleviate these concerns.
In this Ebook you will learn how NaaS:
Keeps your company up-to-date on the latest technological trends in an increasingly digital environment.

Helps you and your employees work more efficiently and effectively.

Compliments a mobile workforce and cloud computing.