Find out how this midsize company avoided 83 percent of on-premises cost with Office 365.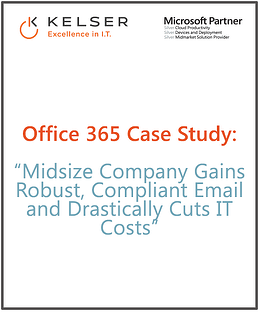 By using Office 365 this company now has the secure, reliable, and cost-effective compliance solution it wanted-with a new level of business agility as well.

Read more about how they were able to:
Gain robust compliance with 99.9 percent uptime
Leverage subscription to avoid 83 percent of first-year on-premises costs
Gain the agility to support broader collaboration
And how you can too!
Click here to download a sample of this Office 365 case study.