Cisco Security - an Overview
Cisco has long been known as the digital Fort Knox of the network security world. Their breadth of products offers an all-encompassing path to internet security, and includes a multitude of security fronts.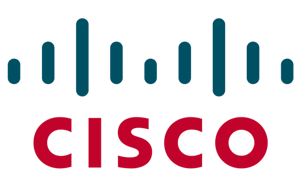 Even though they are at a higher price point than some of their competitors, many companies look to Cisco for their digital security and their reputation. If you have the budget to become a 'Cisco house,' there truly is no better.
While Cisco security is an extremely broad topic, we'll attempt to give a relatively brief overview.
An Overview of Cisco Security
Cisco security is a multifaceted approach that encompasses both hardware and software to achieve full network security. Their breadth of hardware and software products includes security products designed for:
Access Control
Advanced Malware Protection
Email Security
Next-Generation Firewalls
Next-Generation Intrusion Prevention Systems
Router and Switch Security
Security Management
VPN Security Clients
Web Security
Each of these is an in-depth discussion on its own of course which is why, if you aren't familiar with their suite of products, we recommend you give us a call for a chat about what's right for your network security.
Within the areas listed above, like email security and malware protection, they offer various lines of products to counteract the possible attacks on each front:
Advanced Threat Protection
Their threat-protection suite is designed to preemptively analyze potential attacks and protect and respond accordingly. This suite of products includes their Advanced Malware Protect (AMP), AMP ThreatGrid, Cognitive Threat Analysis, and their Cyber Threat Defense. This advanced, pro-active solution is significant in the industry and is designed for companies looking to be on the vanguard of network security.
Network and Data Center Security
While network security gets the most glory and protection in the world of cyber security, what many hackers are after is not your network but the data on it. To protect your data that's stored on or off site (but not necessarily part of your daily application processes) you'll want Cisco's network and data center security products. These include their:
Next-Generation Firewalls
Advanced Malware Protection
Next-Generation Intrusion Prevention
Cisco TrustSec Software-Defined Segmentation
Secure Access
Cyber Threat Defense
Secure Data Center
Application Centric Infrastructure
Rapid Threat Containment
By using the products listed above you can successfully boost your data-center security with elements like secure virtualization, data segmentation, and user and other policy controls.
Mobile Security and Endpoint Solutions
Mobile security is a major pain point for many companies, especially those that run under a BYOD or multi-device policy umbrella. Cisco's mobile and endpoint-security solutions leverage context-aware security that empowers your users while protecting your network. This suite of products includes their Cisco AnyConnect Secure Mobility, Cisco Secure Access, and their Advanced Malware Protection.
Web, Email, and Cloud Gateway Security
The bulk of security threats come from internet browsing, email, and other online platforms which is where Cisco's gateway security comes in. This mix of hardware and software uses a variety of products, most notably: Web Security, Cloud Web Security, Cisco Cloud Access Security, and Email Security. The combination of all of these products protects your network security at the forefront of online security threats.
Cisco Access and Policy Management
No network security plan is complete without being able to segment your users and administer access and policy management. Cisco, of course, offers a breadth of products designed to help you implement, segment, and manage user policies with their: Identity Services Engine, Secure Access, Cisco TrustSec Software, Defined Segmentation, and Rapid Threat Containment.
By using the above software suites you can more visibly manage these processes, empowering you to perform them better.
Summary
Cisco offers one of the most complete line of security products known to the digital world but this comprehensiveness means complexity. For help managing the complexity of the acquisition and implementation of Cisco security products, give us a call.