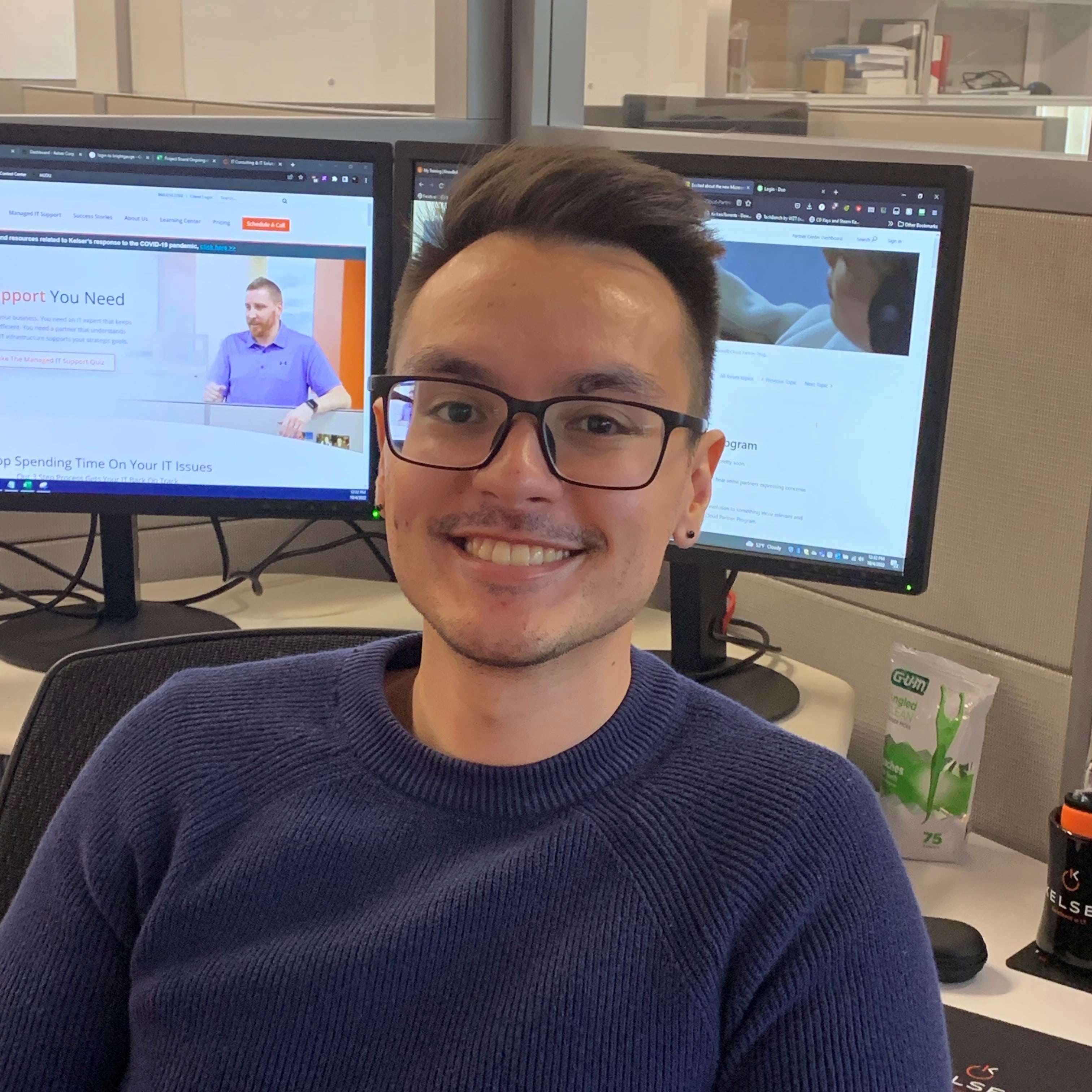 What Is IT Penetration Testing? What Are The Benefits? Do I Need It?
Security is top of mind for every business leader. There are many tools to use; how do you know which ones are right for you?
One security tool that you may have heard of is a penetration test. Do you really know what it is? How is it different from a vulnerability scan? What are the benefits of penetration testing? How do you know if you need one?
As manager, engineering services at Kelser Corporation, I hear this question a lot. And, while we are a managed IT services provider, don't worry I won't try to sell you on penetration testing or any of our other services.
Instead, I'll provide unbiased information you can use to figure out if penetration testing is right for you. We believe in posting articles that provide business leaders like you the information you can use to make the best technology decisions for your organizations.
We aren't here to sell you something you don't need. This is just one way we work differently from many other IT services providers. We provide the information, you make the decision.
In this article, I'll explain what a penetration test is, the benefits it offers, and some of the vulnerabilities it can uncover, so you can confidently decide whether your organization needs it.
What Is IT Penetration Testing?
In my 10 years in IT, I find that people often confuse vulnerability and penetration testing.
While both are important tools that can help identify vulnerabilities within your network, they approach the task in different ways.
Vulnerability scans are typically automated and provide general, top-level information. Read this article to learn about vulnerability testing.
A penetration test is a hands-on, manual investigation that is typically conducted by an IT professional who you pay to poke around your network looking for vulnerabilities. It's basically an ethical cyberattack that you authorize to be carried out on your network.
As part of the investigation, the expert explores what would happen if existing vulnerabilities were exploited by a person with malicious intent (from inside or outside your organization).
---
Related article: The Differences Between Vulnerability Scans & Penetration Tests
---
What Are The Benefits Of Penetration Testing?
When you arrange a penetration test, you basically hire an IT expert to perform a manual, simulated cyberattack on your infrastructure.
1. Identification of Vulnerabilities
Over the course of days or weeks, the expert identifies vulnerabilities that hackers could find and exploit on your network to cause business disruption or steal data.
2. Report
At the end of the testing, the expert provides you with an in-depth report of the weaknesses, the potential damage that could result if the weaknesses were exploited, and steps you can take to address them.
3. Action
The real value of penetration testing is that it provides you with an opportunity to take proactive action to plug the holes in your infrastructure before a hacker can use them to gain access to your network and data.
In other words, penetration testing is a stepping stone to a safer network that is safe from cyber crime.
What Kinds Of Weaknesses Can Penetration Testing Detect?
Penetration testing can identify a variety of weaknesses that could result from flaws in applications that haven't been patched and updated, easy-to-guess passwords, human error, and devices installed on the network with default passwords still intact.
Do You Need Penetration Testing?
At this point, you know what penetration testing is and you have a better understanding of the advantages penetration offers.
Most businesses can benefit from a combination of vulnerability and penetration testing.
Because vulnerability testing is cheaper, businesses often conduct it more frequently than penetration testing. A regular schedule that intersperses frequent vulnerability scans and less frequent penetration testing provides regular access to big picture cybersecurity vulnerabilities and with occasional deep dives.
Every business needs to decide what approach works best for their organization based on the complexity of their network, the sensitivity of their data, and their risk of cyber attack.
Vulnerability and penetration testing are just two cybersecurity tools available. As more businesses work hybrid or fully remote, having the right cybersecurity tools in place is critical to protecting your network.
Some best-practice tools you can consider adding include: cybersecurity policies, employee security awareness training, multi-factor authentication, and password managers.
---
Related article: Keeping Remote Work Safe: Cybersecurity Policies, VPNs, And More
---
If you have an internal IT organization, they can likely guide you about the value penetration testing can provide for your business.
If you don't have an internal IT organization or they are busy fighting the daily technology fires of your users, you may want to consider partnering with an external IT provider to ensure that your network gets the comprehensive care it needs.
Wondering what options exist for external IT support? Read this article to learn the differences between break/fix and managed IT support services.
If you are considering external IT support, we encourage you to explore several options to be sure you find the best fit for your organization. You want to know that your provider has the expertise and experience you need to keep your network safe, available, and efficient.
If you'd like to talk to a person about your IT pain points, click the link below and we'll schedule a call to see if we are a good fit to work together.
Speaking of safety, is your network is prepared for the latest cyber threats? Click the link below for a free cybersecurity checklist you can use to:
✔️Understand where your organization's cybersecurity policy needs improving
✔️Learn actions you can take to keep your organization's data secure
✔️Help ensure your organization follows the latest cybersecurity best practices