By: Kelser on February 2nd, 2018
IT Providers in Connecticut: The Need to Set Aside Funds for IT Security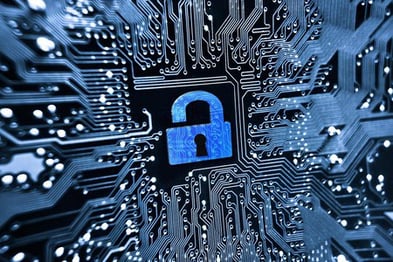 As technology becomes more and more fundamental, IT security threats are also evolving on a daily basis. This is why IT providers in Connecticut are now focusing on providing cybersecurity solutions to every business. Cybersecurity is an essential component that you should never be ignored whatsoever. As a business owner, you would want to do everything right to cover any loophole that might cost your business dearly. One of these loopholes is data breaches. Thus, it is important to ensure that you actually make sufficient investments in matters pertaining to cybersecurity.
As data breaches and hacking become rampant, businesses of all sizes have to be keen. The cybercriminals are relentless. They are targeting all businesses regardless of the size. What they need is sensitive information, which they can hold ransom or manipulate to operate criminal activities.
Cyber attacks are revolving each day. A certain solution that worked for you yesterday may not work for you today. Therefore, you should take effective measures to safeguard your business`s important data from breaches. The best way to do this is to include cybersecurity in your annual budget.
Reasons Why You Should Include Cybersecurity in Your Budget
The fact that data breaches have become so rampant has made it a necessity for IT providers in Connecticut to devise effective ways of countering these attacks. Apart from adhering to cybersecurity regulations, companies need to protect their data for their own benefits. The best way to do this is setting funds apart, which are to be used for security services.
If you run a company whether big or small, take the necessary steps. If you are still weighing your options as to whether it is worth to invest in cybersecurity, here are some things to consider:
Security incidences can be quite costly - When you think of the cost associated with a data breach, you will do everything to prevent it. First, you will experience downtime because your data may be inaccessible to you. Downtime means that the normal operations of the business are not going on and thus you are losing your profit. Secondly, you will use quite an amount try to find out the cause of the breach as well as the damage repair. Put together, this process can cost a lot of money. Could you rather invest in cybersecurity or wait to lose such big amounts of money.
A data breach could spoil your business`s reputation - Apart from the monetary losses, think about what damage a data breach could cause to the reputation of your business. Your clients will no longer have confidence in you. In addition, prospective customers may take their business elsewhere because they know that you cannot keep their data safe.
Adhering to regulatory measures - Different states have introduced IT security regulations that must be adhered to by businesses. If you have not adopted these measures, it means that you are going against the law. Additionally, some industries have specific security guidelines that they must comply with. An example is HIPAA for the healthcare industry.
An IT provider in Connecticut provides cost-effective cybersecurity solutions. Contact us at Kelser Corporation and let us help you figure out the best solutions to suit your specific situation. We will perform an excellent IT assessment to identify any weak spot that may require more attention.