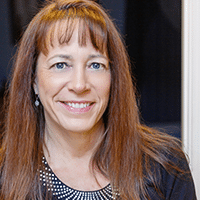 Kelser Foundation's Fundraising Helps Rebuild Lives
"We rebuild lives." That advertising slogan was on full display at the Hospital for Special Care's (HFSC's) Annual Meeting on Oct. 19 at the Aqua Turf in Southington, CT. The combined business meeting and donor appreciation event, attended by more than 150 people, celebrated the hospital's 80 years of service.
The event served as the perfect backdrop for the Kelser Foundation to present a check for $42,000 to support the hospital's Center for Cognitive Health, a difference-maker for those living with Alzheimer's disease, other cognitive difficulties, and their families.
The donation, a new event record, was a result of the Kelser Charity Challenge golf event held in September. The event sells out every year at 144 players with countless volunteers, sponsors and contributors. Since choosing the Hospital for Special Care as its benefactor five years ago, the Kelser Charity Challenge has raised $134,000 for the Center for Cognitive Health.
"We love the Hospital for Special Care," said Kelser CEO Barry Kelly. "The work they do to improve people's lives is unique, valuable and far-reaching in the community. They set the highest of bars. We are happy to be part of their family."
Building On A History Of Service
The evening highlighted the hospital's history of providing critical resources to care for patients.
A Year Of Challenge, Success, And Hope
"I'd like to thank our staff and all of our donors who work tirelessly to support our mission," said President and CEO Lynn Ricci.
Ricci alluded to the challenges of Covid-19 for the staff as well as for the community at large, especially the underserved communities and those affected by health care disparities, which make up a large percentage of the hospital's patients.
A video tribute featured an interview with a Covid-19 survivor who left the hospital after weeks of treatment. On his way out of the hospital he displayed a hand-written sign that simply said, "U All Are My Heroes." He was at the event with his family and rose to thunderous applause from the audience.
Another video highlighted what Ricci called, "a remarkable story of hope." A young girl born with Larsen syndrome, a bone disorder, was recently able to go home for the first time in 14 years.
"Patients we discharge are ready for success," Ricci said, noting that these patients achieve 86 percent of their functional goals before going home.
Continued Growth
Among other achievements highlighted at the event were HFSC's growth in providing autism services as well as its work in treating diseases like amyotrophic lateral sclerosis (also known as ALS or Lou Gehrig's disease) with Ricci noting that the HFSC is the only Healy ALS platform site in Connecticut.
"At the heart of what we do is provide excellent care focused on rebuilding families, rebuilding hope and rebuilding lives," Ricci said. "In times of crisis, we focus on the essentials: live, grow, care and serve. All of you in this room contributed in so many ways to our work in advancing care for patients locally and across the country."
The Kelser Foundation is proud to play a role in the HSC mission and looks forward to continuing the partnership for years to come.