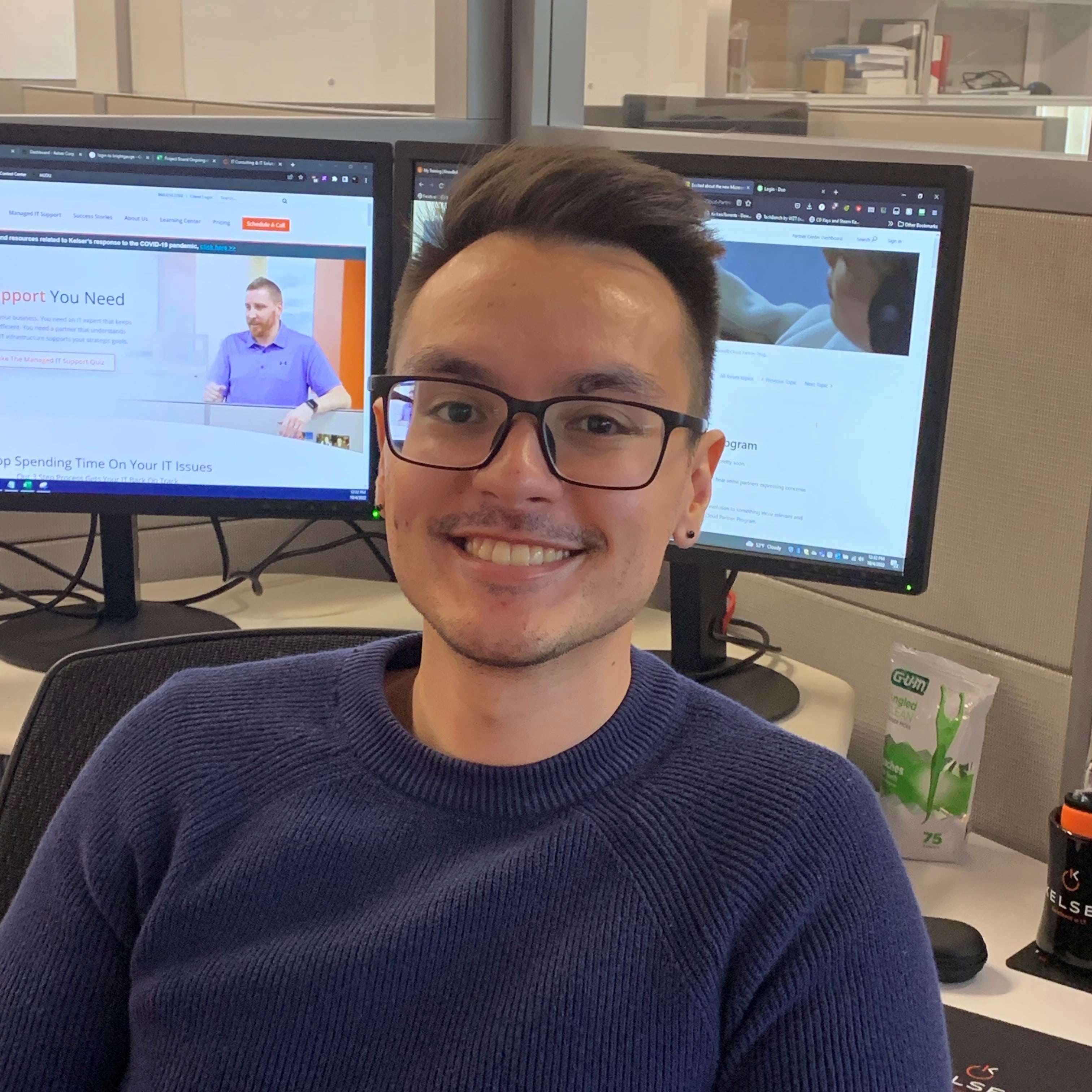 Multi-Factor Authentication: How It Protects Businesses & Tools To Consider
Multi-factor authentication (MFA) is an important cybersecurity tool for businesses. But if you aren't using it yet, you may be wondering what it's all about and why it matters.
As a support engineer at Kelser, I answer questions from customers about MFA every day. I know why it is a vital tool and how to explain its role in easy-to-understand language.
If you are considering implementing MFA and aren't sure if it is a good solution for your organization, this article will explain everything you need to know.
We'll walk through an explanation of what it is, how it works, how much it costs, and which businesses would benefit from it. We also include links to eight common (and reliable) MFA solutions.
After reading this article, you'll have the information you need to understand MFA and decide whether it is right for your organization.
What is MFA?
MFA is a security tool that protects your organization's data by requiring users to provide multiple pieces of identification before granting access to an application, website, or other IT service.
How Does MFA Work?
During the login process, a user provides their username and password as usual. In addition, MFA requires they provide at least one additional piece of information to verify identity before allowing access.
MFA tools can ask for that additional piece of information via text messages, emails, phone calls, or push notifications asking a user to verify via another device that they are the person seeking access. It could also require a physical means of identification such as a token or biometric.
The options for access can be linked to a single application or service (i.e. you need to use it to access your email or virtual private network) or to a physical machine like your laptop or other device.
Some can be configured for single sign-on (SSO) privileges which allows you to use one username and password to access all or most of your systems.
One thing I've learned in my IT career is that it's important to prepare employees well before implementing MFA.
They need to understand the importance of using this security tool because if they don't use a company-issued cell phone, many of them will need to download an app onto their private cell phone to verify identity when logging in.
Unless they understand the security value, employees may balk at having to use their private cell phones for company business.
---
Related article: The Truth About 3 Common Multi-Factor Authentication (MFA) Concerns
---
8 MFA Tools To Consider
Listed below in alphabetical order are some common (and reliable) MFA solutions:
What Are The Benefits Of MFA?
Implementing MFA can have numerous advantages for businesses of all sizes. Here are a few ways MFA can benefit your organization:
1. Security
MFA enhances security for your network and data by preventing unauthorized access. It is one component of a comprehensive cybersecurity solution.
It is NOT the only thing you need to protect your information but it works in conjunction with other tools like firewalls and monitoring systems to keep your data and that of your customers safe.
---
Related article: The Best Cybersecurity Tools To Protect Data & Infrastructure
---
2. Convenience
A convenient option for users, MFA is more secure and less complicated than remembering complex passwords.
3. Compliance
Depending on your industry, you may be required to implement MFA tools to comply with regulations (i.e. NIST 800-171 and CMMC 2.0), data protection privacy laws, or contractual requirements.
---
Related article: Does NIST 800-171 Apply To My Business?
---
MFA is also becoming a common requirement to qualify for cybersecurity liability insurance.
No matter whether it is required or not, I always recommend MFA as it is a cost-effective, simple way to increase the security of your infrastructure and data.
---
Related article: IT Multi-Factor Authentication: Hard Vs. Soft Token
---
What's The Bottom Line?
Today's businesses need the best IT tools to keep their infrastructure safe, available, and efficient at all times. MFA helps make this happen and keeps organizations secure in the process.
In this article we've defined MFA and explained how it works. We've also identified 8 possible MFA solutions for you to consider. And, we've explored the benefits of MFA.
We've also discussed why every business should consider implementing MFA. At this point, you may be ready to move forward with exploring the MFA options outlined in this article.
If you have an internal IT staff, they may be able to guide you in deciding which option is best for you. If you don't have an internal staff, you may want to partner with an external IT provider to help with this project.
I always encourage business leaders to explore several options when considering external IT support. That may sound funny, but the truth is that providers approach things differently. You want to be sure that the IT partner you select understands your business, your priorities, and your goals. How else can they recommend a solution that works for you?
At Kelser, we provide MFA solutions as part of our comprehensive managed IT support. But, the truth is, we know that managed IT isn't the right fit for every organization.
If you are curious about managed IT, read this article to learn whether managed IT might be a good fit for you.
Or read this article to find out the differences between managed IT support and break-fix (or traditional) support.
Looking for more information about cybersecurity? Learn the most frequently overlooked cybersecurity tool.
And, we're available if you prefer to talk to a human about your business goals and IT pain points, just click the button below and one of our IT solutions experts will schedule a call to chat at your convenience.