Microsoft Office 365: Meeting Your Workplace Challenges [Infographic]
Microsoft Office 365 recognizes that the modern workplace is changing at a rapid pace. The speed and convenience with which people can connect, interact and share information largely determines business success. Employees need information to be available at the touch of a finger or click of a mouse from anywhere on any device. Luckily, Office 365 rises to meet the challenge. Check out this infographic to learn how Office 365 can help you meet and overcome your workplace challenges.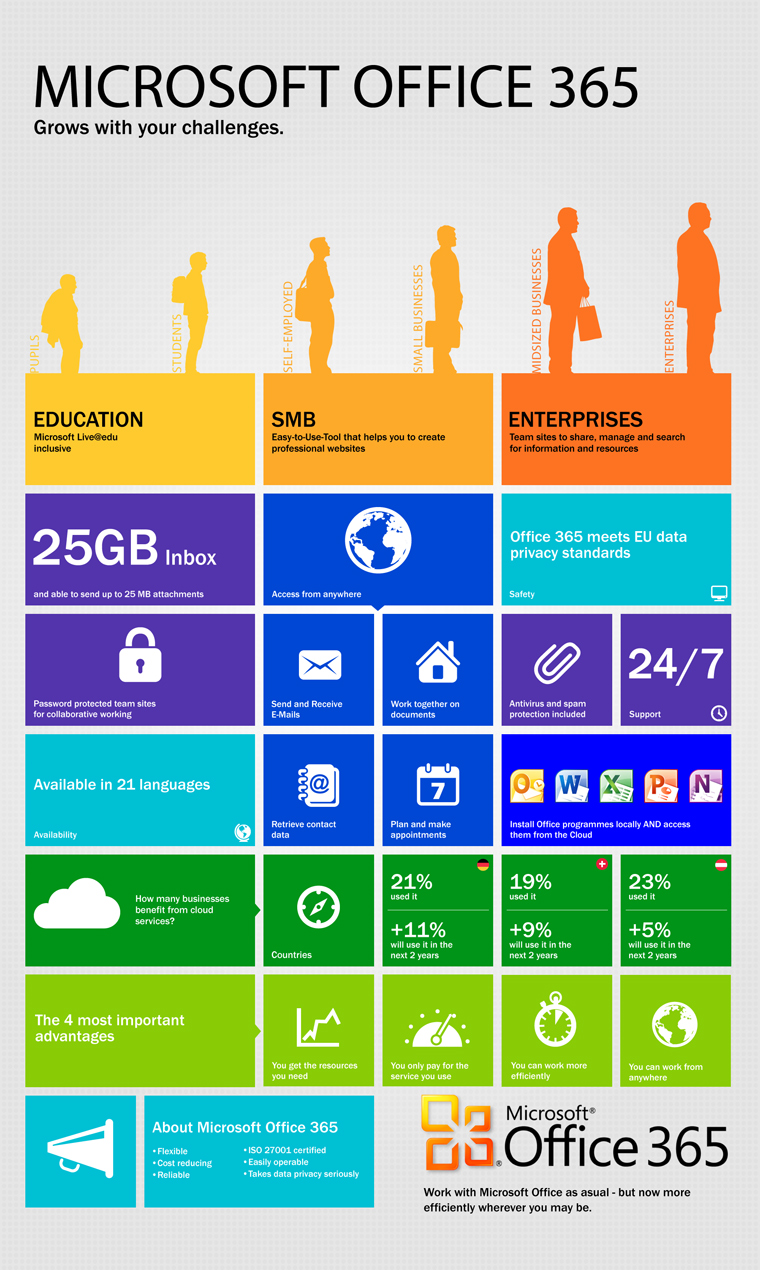 Kelser | Micrsoft Office 365 and Cloud Solutions
Do you want to make the switch but you have concerns? We are here to help: Kelser can manage Office 365 for you! We provide support for the day-to-day administration of your 365 environment, covering all features of Exchange, SharePoint, and Lync and integration with client devices, including iPhone and Android devices.
Want to learn how Microsoft Office 365 provided a midsize business with robust, compliant email and helped them avoid 83% of on-premises cost?