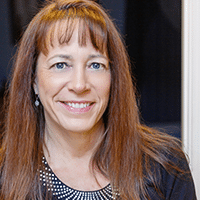 Mobility and Collaboration with Less IT Infrastructure? Microsoft Office 365.
The days of driving to the office, sitting behind a desk, and working from the same desktop computer for eight hours are becoming a thing of the past. Today's managers and employees can work from the office, or a client's location by using mobile devices and laptops. Unfortunately, the growing need for mobility has created new challenges for many business owners, particularly IT managers. How can businesses provide access to files and documents regardless of their employees' physical location, while still ensuring security and sticking to budget?
Mobility Challenges
If someone in the office is on an Excel spreadsheet or Word document, and someone out of the office needs to make changes, they'll both require access to the most up-to-date file in both locations. This is possible when documents exist in the cloud, where files are updated in real-time regardless of location.
Before the cloud, the typical work-around for this common problem would be to call the co-worker in the office, and ask them to email the file. The worker out of the office would then receive the file, save it to their device, view and make changes, save the file again, and email it back to their co-worker. Not only is this time consuming and inefficient, but it'll likely result in multiple copies of the same file, with no one knowing which file is the most current.
Microsoft Office 365
Office 365 is the cloud-based version of the Microsoft Office Suite, designed so users can access their Office applications from any location or device. When you use Office 365, you can share documents with co-workers instantly, and have more than one user edit and view files at the same time from different locations. Changes made to the file are seen by anyone accessing the file in real-time, eliminating the need to save multiple copies, and reducing the risk of using an out-of-date version.
IT managers using Office 365 no longer have to worry about software updates, or pay for the installation, deployment, and constant maintenance of servers, switches, and routers to ensure the team is working with the most current features. With the traditional Microsoft Office Suite, businesses typically had to pay for server software, including Windows Servers, Exchange Servers, SharePoint Servers, and client access licenses, while manually updating the software every time Microsoft released a new feature or upgrade. Updates to Office 365 happen automatically, and the server software that's required for the traditional Microsoft on premise installation is not necessary. Instead, businesses pay a flat rate per user per month.

If you have any questions about how Office 365 can work for you, give Kelser a call today. Our team of experts can customize secure technology solutions that best fit your IT needs. Check out our eBook for more reasons why businesses should consider Office 365 for their office suite collaboration needs.