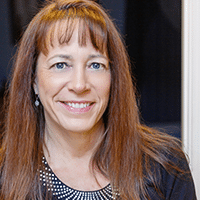 Stop Losing Data
If your business relies on computer files and documents to do its job, you've likely worried about the risks of lost data at some point. Saving documents to your hard drive is not always enough to keep your business protected. For instance, if your business's hard drive becomes damaged, all of your work, and the work of your employees, can be gone in the blink of an eye.
Some businesses don't think about data loss until they've experienced it firsthand. But, with all the challenges businesses face when data loss occurs, it's beneficial to come up with a preventative strategy early on.
Business Challenges from Data Loss
A recent report completed by EMC Corporation proves that data loss is an expensive hurdle for any business. In the last year alone, 64% of enterprises experienced data loss, which resulted in significant downtime for these businesses. Those that experienced downtime lost an average of three full working days that year. Although three days may not seem like much, participants reported losing as much as 36% of their revenue as a direct result of their business's inability to conduct normal business activities without the files and data they needed.
Data loss, and the downtime it produces, can not only result in lost revenue, but can also damage a company's brand and reputation. While most business owners and IT managers are aware of these consequences, and the affect they can have on their businesses, 71% of organizations are still not confident in their ability to recover if a data breach, or other form of data loss should occur.
Could your business continue to operate, and generate revenue if you were unable to retrieve your files?
How Microsoft Office 365 Can Protect Your Data
When you move to a cloud-based service like Microsoft Office 365, you can feel in control while monitoring your data. With Office 365, you no longer have to worry about producing and keeping track of multiple copies, made in the event one is damaged or lost. Office 365's built-in data loss prevention (DLP) provides ample protection for businesses with a 99.9% up-time, and financially backed guarantee.
Your data is securely stored in multiple data centers, so there is always more than one copy of every file you create and save. Your team will know where the data is located at all times for transparency purposes, and should one file be corrupted, you can operate immediately from another copy saved at a different data center. If you ever want to view a previous version of one of your documents, you can do so with ease.
Ready to learn more? Contact Kelser to better understand how Office 365 can enhance your business's data loss prevention strategies today.