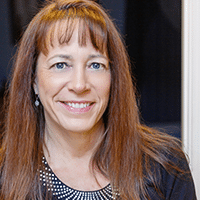 Who Is Kelser Corporation?
Recently, Kelser CEO Barry Kelly gave two extremely detailed interviews, one with Authority Magazine (which will also run this year on Thrive Global) and one with CEO CFO Magazine.
These interviews provide a glimpse into the roots of our company, its future, its culture, and more. Here is a selection of highlights from each interview which provide particular insights into Barry's point of view and the character of the company he leads.
CEO CFO Magazine – What Kelser Corporation Does and How We Do It
Our approach is to help companies form an IT strategy for today, as well as the future, that is part of the fabric of the business, versus just transactional.
Surprisingly, there is a lot of human interaction in our approach to IT, and that's something I think both our employees and clients enjoy.
While some of our clients outsource 100% of their IT to our team, many maintain some aspect of IT in-house. Either way, our role is strategic, collaborating with the client to implement the technology that makes the most sense for them, staying ahead of cyber threats, and planning for technological and business shifts on the horizon.
When clients let us in to the big picture of their business—where they're trying to go and why—we're able to make connections for how technology can get them there.
We work with companies in a wide variety of industries. Here in Connecticut, we are located in a manufacturing hub, especially for defense. When the manufacturing industry recently introduced strict cybersecurity guidelines with NIST 800-171, we've been a leader in helping manufacturers become compliant. Hartford is also the insurance capital of the world, and several of the companies who form the Hartford skyline are our long-term clients. In addition, we support industries that are highly targeted by hackers such as financial services, banking, and healthcare, as well as industries that technology is rapidly reshaping, such as construction and law. We work with municipalities, schools, nonprofits, and even consumer businesses such as auto dealerships. For more than 20 years, we have provided the IT for the Travelers Championship PGA TOUR event. Our client base truly spans a wide range of industries because technology is increasingly so essential to every type of business.
Kelser is part of something really special here in Southern New England. It's a way of doing business that puts people and the community first. We recognize it in our clients and partners and they recognize it in us. Working here is not just a job. It's about building something bigger. Our high level of customer satisfaction reflects this approach. We have a pretty amazing customer retention—we rarely lose them. I am not saying it doesn't happen, but I think our philosophy of being out for more than ourselves is what helps us build these relationships that last decades, and why we have survived and thrived in a volatile industry for nearly 40 years.
Read the full CEO CFO Magazine interview with Kelser CEO Barry Kelly here.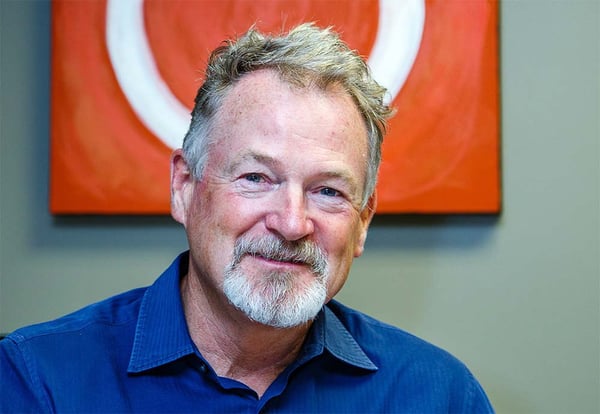 Authority Magazine – The Kind of Company Kelser Corporation Is
The "scribbling on a scrap of paper" story:
When we first started out, we were struggling. Our big break came in a dramatic and unexpected way. In 1982, my brother [Kelser founder Bruce Kelly] thought it would be a good idea to become a dealer for AutoCAD. We were the first dealer in the area, and a referral came to us from AutoCAD for one of the major insurance companies based in Hartford. The meeting was a whirlwind. It turned out the buyer didn't want AutoCAD after all, but had quite a few other needs. We scribbled them down as fast as we could and left with a handwritten list of 30 pieces of technology to get for her. It was the beginning of a fantastic client relationship — one that continues today! It shaped the direction of our business, and it's funny — we never did sell AutoCAD to anyone.
Barry's management philosophy:
Everyone has a voice. Everyone at every level of the company should periodically have the chance to feel that they were asked for their opinion or ideas on the company's future and that they were heard. I do this informally, chatting with employees around the office and encouraging other senior executives to get input from the areas of the company they manage. It's key to let everyone know that their input was considered, even if it's not acted upon. Not too long ago, I let this practice slide a bit, and the change in workplace culture was immediately apparent — some key employees even left. The experience renewed my commitment to this idea.
Practice a gratitude mindset. It's important for executives to accept their team members as a whole package — strengths and weaknesses together. Never focus on the weaknesses alone or expect that people will do things exactly as you would. It's easy to go down this negative path, but it's utterly unproductive and hurts the culture. Nobody's perfect, and remembering to be grateful for how the company got to this point and for everyone who helped get it there is key.
Expose your team to your greatest strength. I know that I'm a people person. Kelser's workplace culture is strongest when I find opportunities to be in my element, having light-hearted conversations with employees or engaging in activities such as fundraisers. When I get too serious or I'm absent, the culture lags. Other CEOs may have different strengths. In order to trust their leader, it's important for the team to see him or her doing what they do best — whatever that may be.
Build momentum with rewards and compassion. When the business is doing especially well, we have been known to pay out small bonuses quarterly to all employees in addition to the company's larger bonuses at the end of the year. This helps employees see the fruits of their labor quickly and inspires them to continue to help the company thrive. Employees on the lower end of Kelser's salary spectrum get larger bonuses by percentage because it makes the biggest difference to them. We also want to show appreciation for them being the backbone of the company in many ways.
Connect to causes your team cares about. Each year, Kelser hosts a charity golf tournament to raise around $25,000 for a cause. For 20 years, the cause was the American Lung Association. A few years ago, we took an informal poll of employees and learned that a surprising number of them had loved ones living with Alzheimer's disease. That inspired a change. Over the past few years, the golf tournament has helped launch and sustain the Hospital for Special Care's Center for Cognitive Health. This is a brand new program at a unique and highly respected nonprofit in Kelser's backyard. Enthusiasm for the golf tournament increased dramatically, and we're now always on the lookout for ways to support causes that matter most to the team, particularly when tangible results can be seen quickly.


The world we're trying to build:
We proactively seek out other organizations that have a healthy workplace culture for our clients, partners, suppliers, and vendors. We support each other and collaborate however we can — whether that's getting involved in each others' charity events, bringing forward stories in the media that highlight our relationship, or just consistently doing business over a prolonged period of time. By creating small ecosystems of companies that are stewards of a new kind of workplace culture, we can eventually make this way of doing things the norm.
Everyone wants to be useful and contribute to something bigger than themselves — it's human nature. We spend so much time at our jobs, that I think the way to do the most good for the most people is to transform the way we work so that every level, it's not just something we do to pay the bills, but something that is also fulfilling. The movement I'm working to inspire in my own small way with one technology consulting firm in Connecticut and a group of companies around us is to build a culture where everyone shares in the success of what we do and takes pride in the impact that we have. Kelser isn't just about technology. We help businesses do what they do better. We help them stay safe from cyber criminals looking to take and destroy what they built through hard work. Along the way, we give our resources and energy to nonprofits that make our community a better place. We need to constantly remind ourselves of what this is all about and why we come here every day. We need to make sure everyone can see that they're an integral part of a growing business, and ensure they feel they are benefitting from that growth personally and professionally.
Read the full Authority Magazine / Thrive Global interview with Kelser CEO Barry Kelly here.