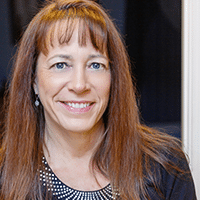 11 Reasons Why You Should Work With A Microsoft Office 365 Partner
There is no doubt that Office 365 is a massive success for Microsoft. The software has provided thousands of businesses with simplicity and reliability, and that it is changing the entire productivity software category. The success of Microsoft Office 365 is largely due in part to a strong small business segment.
So let's start with a brief overview of some of the key benefits of Office 365 for small businesses:
Simplicity and reliability: You won't have to worry about buying and maintaining on-site servers. Nor will you have to keep up with product updates.
Cash flow and ease of purchasing: For small businesses, consistent and predictable cash flow can be of more value than profitability. Office 365 offers businesses the ability to purchase using a monthly subscription rather than having to spend a lot of money up front. This really helps smaller businesses spread out their IT investments, and can enable a lot more flexibility.
Better functionality: Since Office 365 is based in the cloud, customers have the ability to access their information from pretty much anywhere and on pretty much any device.
Simplicity leads to savings: With Microsoft Office 365 you won't need to purchase and maintain servers, purchase product updates, and retain expensive IT staff. These are just some of the ways that Office 365 saves small businesses money.
As a small business leader you are well aware of the importance of saving time: working with an Office 365 partner can save a lot of time, money, and frustration.
This post includes an infographic by Paradyne discussing eleven ways that Office 365 Partners can help you with your transition to Office 365.

Kelser | Microsoft Cloud Migration
As one of the leading Microsoft cloud migration specialists and Office 365 consultants in Connecticut, Kelser is well-equipped with the resources and previous experience necessary for assisting your organization with its move to the Cloud in a cost-effective and efficient way. Moving any business to the cloud during an Office 365 migration is a project that requires a specific set of expertise and skills.