3 Reasons Why You Should Start with Disaster Recovery When Outsourcing Your Company's IT in CT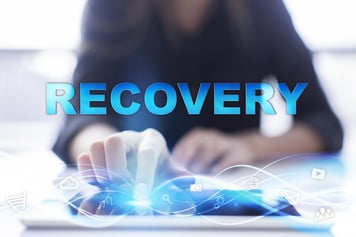 Before outsourcing your company's IT in CT, you have to consider where you're going to start. After all, transitioning all processes to the cloud in one go can be overwhelming and impractical. It's best to ease into it slowly, beginning with an entry point before transferring everything.

As far as entry points go, an ideal one is disaster recovery. However, for most organizations, it's not the first thing that comes to mind. It's because people usually think of hurricanes, earthquakes, and other calamities when they hear 'disaster,' not realizing that in technology, a disaster refers to any instance wherein data, systems, and networks required to run a business are inaccessible for whatever reason. This means something as seemingly simple as an unscheduled power outage can be tagged as a disaster if it halts operations long enough to affect your company's bottom line.

Thus, you need to prioritize disaster recovery, as these concrete reasons illustrate.
3 Reasons Why You Should Start with Disaster Recovery When Outsourcing Your Company's IT
Customers Have High Expectations
Reliability is Built on Consistency
Problems Don't Come with a Schedule.
1. Customers Have High Expectations
Gone are the days when people did business within regular work hours. Thanks to the widespread adoption of smartphones, people have now come to expect that they can shop, book, pay, or talk to a customer service representative online at any given time. So, if your company experiences downtime even at the dead of the night, customers will notice and be disappointed that they can't do business with you.
2. Reliability is Built on Consistency
Imagine working with a flaky provider of IT in CT, one that you can't reach right away for help desk support. It's forgivable if it happens once or twice, but it's frustrating if it determines a pattern. The same goes for customers. They can understand enough if downtime happens rarely enough, but they'll simply give up on your company if it turns out to be unreliable. No one wants a service they can't count on.
3. Problems Don't Come with a Schedule
Whether it's a raging snowstorm or a cyber attack that you're contending with, you can be sure that emergencies can happen anytime, especially when you least expect them. That's all the more reason to have a disaster recovery plan with backup restoration process in place. You may not be able to stop some disasters, but you can bounce back fast.
Looking for a trustworthy provider of disaster recovery and other IT services in CT? Kelser Corporation is your best option. We work by understanding what our clients need, then customizing our strategies to fulfill their objectives. Contact us now for more disaster recovery tips.