3 Ways to Ramp Up Your Business' Cyber Security with IT Services in CT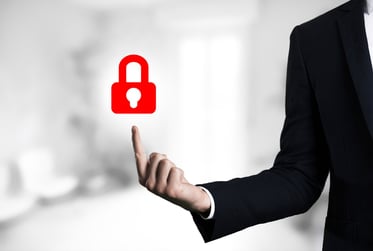 Cyber security in Connecticut is not just for financial institutions and social media platforms. All businesses need to protect themselves from any threats to the sensitive and confidential information that they use and store. This could be client, employee, or business information, but one thing is certain--- hackers are getting smarter and more cunning in their tactics. It's time to make sure data security IT services in CT are a priority.
3 Ways to Ramp Up Your Business' Cyber Security
Protect Your Business from Within
Limit Access
Update Your Data Retention Policy
Protect Your Business from Within
Many businesses focus on protecting their business information from outside threats. They center their security policies on perimeter protection software such as firewalls and antivirus programs. This actually leaves out a major source of data breaches and security compromises--- internal users. Yes, your employees are very capable of being the cause of a major data breach. This could be through ignorance, improper use, lack of company-wide security protocols, and through malicious intent. You can improve your cybersecurity in Connecticut using measures such as authentication to access information, tracking usage, proactive monitoring for early detection of breaches, and educating employees.
Limit Access
Instead of having open access to company information for all employees, businesses can consider limiting this by job function and level. The company providing your IT services in CT can help you set up a restricted-access model. After all, not everyone in every department needs access to confidential information in all other departments, especially when it is not related to their work duties. By limiting the points of access to data, you can effectively limit the risk of a breach.
Update Your Data Retention Policy
Every business must recognize the importance of data backups as part of their disaster recovery plans. It is also important to decide when to back up files, where to store these archives, what to back up, and for how long. Routine backups to multiple offsite locations such as the cloud are non-negotiable and should be implemented without fail. It's also useful to make sure that what is backed up is stored in a secure location and deleted after a set number of years. Limiting what is stored limits how much sensitive data hackers can access in the event of a cyberattack.
If you are looking for a comprehensive package of IT services in CT, Kelser Corporation can help. We provide managed services and cyber-security-as-a-service to make sure your business is protected from external and internal threats. Get in touch with our team to learn more.