5 Major Benefits Microsoft Office 365 Can Offer To Small Businesses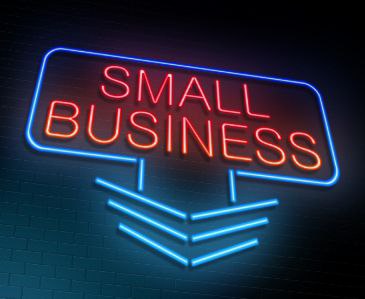 Independent professionals, small businesses, and midsize businesses often have to do more with less. To be successful, they must stay close with their customers, focus on business differentiators, and become more agile than competitors. Microsoft Office 365 can help small and midsized businesses achieve these goals, with low upfront costs, eye-popping features, a familiar Office experience, and a financially backed guarantee. Microsoft Office 365 users are provided with an excellent productivity experience across laptops, phones, tablets, and browsers for the way they work today, and geared towards the work of the future.
Prioritizing Your Privacy & Security Needs
Office 365 provides users with enhanced security by design with state of the art data centers, A-class anti-spam and antivirus protection. You can get peace of mind with enterprise-level security built in, as well as the knowledge that your data will not be scanned for advertising purposes. Microsoft is invested in providing secure data centers and services, easing your mind with separate architecture for consumer and business services. Office 365 does not have any ambiguity in their privacy statements concerning the usage of your data, allowing businesses to maintain control of their information.
No Learning Curve
One of the greatest benefits of Office 365 is that there's no learning curve. If your productivity tools have long existed within the realm of Microsoft Office, as is the case with the vast majority of companies, you can expect almost zero bumps during the transition from the traditional desktop version if you elect to go the cloud route.
Office 365 offers what is essentially the very same experience as the desktop version, with some additional benefits that outweigh the drawbacks of more limited functionality.
Financially-Backed 99.9 Percent Service Level Agreement
Because of Microsoft's commitment to reliability and availability, they are one of the few cloud services providers that can offer a financially backed SLA when any Office 365 service drops below 99.9 % availability. Office 365 service levels are created using a transparent methodology designed to give customers peace of mind. Microsoft's SLA covers every user and every component of their suite.
All Inclusive Pricing
Microsoft provides regular updates for Office 365 and will give you 12 months notice of significant changes. With flexible, predictable, pay-as-you-go pricing options, you can rest-assured that all the features you purchase will be supported, helping you plan budgets more effectively and avoid unexpected expenditures. With Office 365, you get what you sign up for, with no hidden costs or surprises. Office 365 offers flexibility to change services to meet your needs easily with predictable pricing plans.
Office 365: Help When You Need It
You know this from experience: small and midsize businesses don't have the time or resources to be disrupted. Luckily for you, Office 365 provides easily accessible support options that meet a wide variety of needs. For small businesses, Office 365 provides moderated community forums to find quick solutions to issues that other businesses have faced. For businesses with higher level technology needs, Office 365 Enterprise plans supplement community support with constant phone support for even single-user outages.
Kelser | Microsoft Office 365
Kelser can help you transition from your on premise or hosted email solutions to Office 365. Kelser knows how to ensure a smooth conversion while making sure that business-critical functionality is maintained. We also know how to help you to further leverage Office 365 within your organization so that you can save additional costs.