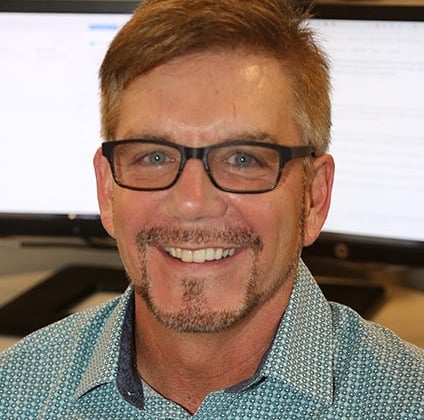 Prevent Ransomware Attacks (5 Security Tips)
According to a 2022 study conducted by IBM, the average cost of a data breach is currently $4.35 million. And the popularity of ransomware, just one tool that cyber criminals use, continues to climb.
As a business or IT leader, you understand the very real threat of cyber attacks and want to do everything in your power to prevent a cyber attack from crippling your business. But, chances are you aren't a cybersecurity expert.
As a manager of information security & compliance at Kelser, I spend time tracking the latest trends in cybersecurity. It's part of my daily job responsibilities.
In this article, I'll walk you through five tips that can help prevent ransomware attacks. After reading this article, you'll know five concrete things you can do to avoid being a victim of ransomware.
Before you even dive into the article though, here's my biggest tip: start preparing now! Don't wait for ransomware to hit and then react. Be proactive in planning and caring for your network.
How do you do that? Read on!
What Is Ransomware?
Ransomware is such a common term and it's used so often, that we assume we know what it is. But just to ensure we are all operating from the same understanding, ransomware is a kind of malware or malicious software.
---
Related article: What Is Ransomware? How Does It Work? How To Avoid It
---
The U.S. Cybersecurity and Infrastructure Security Agency (CISA), the nation's cyber defense agency, defines ransomware as "an ever-evolving form of malware designed to encrypt files on a device, rendering any files and the systems that rely on them unusable."
An agency of the U.S. Department of Homeland Security, CISA goes on to say, "Malicious actors then demand ransom in exchange for decryption. Ransomware actors often target and threaten to sell or leak exfiltrated data or authentication information if the ransom is not paid."
First documented as a threat that targeted the healthcare industry in 1989, ransomware has become a growing threat to organizations of all sizes and types (including businesses, nonprofits, and governments).
---
Related article: What Is Social Engineering? Tactics, Impact & 6 Tips To Avoid It
---
How Does Ransomware Work?
Ransomware can be spread when users click on a link in a phishing email that they think is a legitimate link sent by someone they know and trust. In fact, links in phishing emails feature malicious attachments that contain malware.
Malware also can be installed when a user innocently visits a website they don't know is infected. It can also be spread by social media.
Most ransomware is automatically installed, typically without the user's knowledge. Many times, the ransomware will lie dormant for a time before being activated.
---
Related article: Why Is It Important To Provide Security Awareness Training For Employees?
---
Do I Need To Worry About Ransomware?
Ransomware attacks continue to increase. No matter the size or type, all organizations should protect against ransomware (and other cyber) attacks. The best way to do that is to be proactive.
No matter the size or type, all organizations should protect against ransomware (and other cyber) attacks.
5 Best Practice Tips To Prevent Ransomware Attacks
There are several steps organizations can take now to prevent ransomware attacks. Here are five that are straightforward and relatively easy to implement:
1. Data Backups
The best defense is making sure you have sufficient and regularly verified and tested data backups. You can have all of the security tools in place, but something could still happen. If or when it does, you will be in a better position to respond if your data is backed up and readily available.
Identify your business risks and plan your backups accordingly.
Every business has information that needs protecting. For your business, what would be annoying data to lose? Which data would directly affect your ability to operate? Which data, if jeopardized, could bankrupt or put you out of business?
Protect things accordingly. Certain things may need daily backups, while other information may only need weekly or monthly backups.
2. Cybersecurity Awareness Training
Help your employees help you. Provide regular cybersecurity awareness training. Only by keeping this issue in front of employees can you educate them about the latest tactics and ensure that they are prepared to avoid risks.
3. Firewalls
Most firewalls have a lifespan of three to five years. Firewalls are an important line of defense against cybercrime. Make sure your firewall is up to the job.
4. Monitoring & Patching
Keep all of your systems (servers, network devices, and endpoints) patched and up-to-date. Moving your IT operations to the cloud can sometimes streamline this activity as many cloud-based servers are configured for automatic updates by a cloud service provider.
5. Content Filtering
It isn't reasonable to expect your users to be perfect all the time, and that's where content filtering solutions help.
Tools that can restrict access to questionable emails, webpages, and executables help take that burden off of your users by scanning for malicious content and preventing it from ending up on your network.
Your firewall probably already performs some of this service, and enabling SmartScreen within Windows 10 is a free way to enhance this.
You can also purchase tools that will work with your email system to scan for social engineering attacks like phishing and business email compromise.
Here are some additional tips for protecting against ransomware from CISA.
What's Next?
As we've said, ransomware continues to be a popular tool that people with malicious intent use to gain access to data and bring your business to a halt.
Now you know five concrete things you can do to prevent ransomware attacks. Data backups, cybersecurity awareness training, firewalls, monitoring & patching, and strong passwords are good first steps toward keeping your organization and information safe.
At Kelser, we help customers address emerging cybersecurity threats as part of our managed IT support services.
---
Is your organization ready to thwart the latest cybersecurity threats? Not sure? Click on the button below for your free cybersecurity eBook to learn 10 actions you can take today to protect your data from the latest threats.
---
In this article, we've talked about the importance of being proactive in the care and maintenance of your network (especially as it pertains to cybersecurity). But, that isn't the only proactive care that your IT infrastructure requires.
We know that managed IT isn't right for every organization, but it is a proactive approach to IT service.
If you are considering external IT support and want unbiased information about managed IT support, check out this article: What Is Managed IT? What's Included? What Does It Cost?
Wondering how managed IT compares to traditional break/fix models of support? Read this article: Break/Fix Vs. Managed IT Support: Cost, Reliability, Security, Productivity.
Want to know if managed IT support would be a good fit for your organization? We explain the pros and cons in this article: Managed IT Support: The Pros & Cons. Decide for yourself if it's a good solution for you.
Prefer talking with a person? Click on the link below and we will reach out within 24 hours (often much sooner).