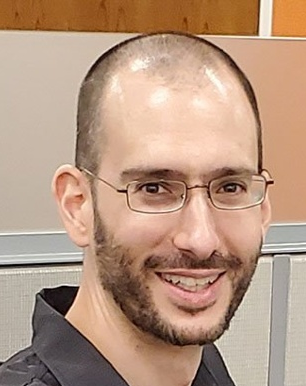 Cloud Migration: What It Means, How It Works (6 Questions To Ask)
Selecting a cloud provider can be difficult. As a business owner or IT decision-maker, knowing the right questions to ask is key to ensuring that you get the service you are looking for from your Cloud experience.
As a senior systems engineer at Kelser Corporation, a managed services and IT consulting provider, I work with cloud providers regularly. I also hold cloud certifications from Amazon AWS and Microsoft Azure.
In this article, I'll offer my perspective on what it means to migrate to the cloud, how it works, and who might benefit. I'll also outline some important questions you should ask before switching to the cloud so that you can find the right provider for your business.
What Is The Cloud?
You may have heard folks say, usually with a wag of their finger, that the cloud is "just someone else's computer." This is true, as far as it goes.
The cloud is not a magic solution where all of your traditional IT worries and concerns just go away.
It is indeed just another place where you can choose to run your business applications and services. That being said, when we talk about the cloud in today's world, we mean more than just computers that sit somewhere else.
Businesses have had the option to locate (or co-locate) their servers in other facilities since the dawn of the commercial internet, or before in some cases. Today, when we talk about "the cloud", we usually mean a service that has characteristics like these:
You (or your team) deploy resources yourself as you need them. No need to call the provider and place an order.
Consumption-based billing
You pay only for what you use across compute, storage, network, and other resources, which is typically billed by the hour.
Whether you deploy one server or one thousand servers, it works the same way, and deploying more servers or other resources can be automated.
You have the option to build highly resilient architectures, taking advantage of the provider's scale to spread your assets across datacenters and geographic regions.
What Does Migrating To The Cloud Mean?
In simple terms, cloud migration means moving some or all of your servers, databases, applications, and storage into the cloud (in essence a virtual data center); minimizing or eliminating the need for on-site servers and data storage and the associated costs of housing and maintaining it - space, power, cooling, etc.
How Does The Cloud Work?
Typically, when an organization decides to use cloud computing, it subscribes to a cloud service provider like Amazon AWS, Google Cloud, or Microsoft Azure.
This gives access to the provider's management console, which is used to create and deploy the various available services, which may include virtual servers, managed databases, virtual networks, and object storage, along with many managed services that run on top of those components.
The resources you deploy can only be accessed by your organization unless you choose to open them up to the internet.
Providers typically have extensive virtual and physical networking capabilities, allowing you to connect your cloud environment back to your office or other datacenters with ease.
3 Kinds Of Cloud Computing Arrangements
In general terms, there are two kinds of clouds (public and private), but a third option also exists.
1. Public Cloud
Public cloud, as the name implies, refers to services that are offered to the general public by a cloud provider.
All customers share the same pool(s) of hardware and network resources, and the cloud provider's management software ensures that customers are isolated from each other and that resources are allocated to them appropriately.
2. Private Cloud
Private cloud refers to cloud environments that are owned and used only by your organization. Traditional co-location providers and data centers, rented or owned, can in a sense be considered Private Cloud.
Today, traditional providers are offering self-service management experiences similar to the big public cloud providers, but limited and dedicated to individual customer environments. In these arrangements, you do not share hardware with other customers.
As you might imagine, this tends to be more expensive but it maximizes the control you have over your hardware and data.
3. Hybrid
While Public and Private cloud services both offer advantages, what we see most in the real world is organizations choosing a mix of Public, Private, and on-premises solutions. We refer to these various combinations as Hybrid Cloud.
Some services blur these boundaries even further.
For example, you can rent dedicated hardware (for your use only) from a Public Cloud provider. Or, you can purchase hardware specially certified by a Public Cloud provider, place it in a private datacenter, and operate this private segment as a seamless extension of your Public Cloud environment.
Who Might The Cloud Be Right For?
Depending on an organization's needs and business pattern, they may or may not be a good candidate for cloud computing. Listed below are a few reasons organizations may select cloud computing.
1. Changing Needs
Organizations whose computing needs change frequently tend to be good fits for the consumption-based billing of the Public Cloud. If you regularly open and close new business locations, or if your usage patterns are seasonal, you should seriously consider migrating resources that fit these patterns.
2. Geographic Diversity
Organizations that are distributed across wide geography with multiple locations can benefit greatly from the virtual networking capabilities offered by cloud providers. These capabilities can be leveraged to provide secure and performant access to corporate resources from any location.
3. Financial Preference
Other organizations that simply prefer the financing model of a monthly bill as part of their operating costs, as opposed to periodic large capital expenditures, could also be a good fit for the Cloud.
Who Might The Cloud Not Be Right For?
We've talked about some reasons that organizations might choose cloud computing. Below are some cases when it might not be the right choice.
1. Stable Business With Predictable Computing Needs
If your business is very stable, or grows and changes at a predictable rate, it is easier to estimate your need for computing resources over a typical five-year period.
Organizations that can accurately predict their needs (with few surprises) will often spend less money over time buying hardware and software outright and operating it themselves, whether co-located or housed at their own facility.
2. Specialized Applications Or Legacy Software
Other organizations may be invested in specialized applications or legacy software, for which the cloud may not be appropriate - although you may be surprised by what can be accomplished.
3. Recent Hardware Investments
If you have recently invested in new hardware, now may not be the right time for you to migrate - assuming your investment has successfully met your needs.
Over the lifecycle of your hardware, pay close attention to what you spend. How many times did you need to upgrade or add capacity? And conversely, were there significant periods during which your hardware was under-utilized?
As you near the end of the hardware lifecycle, use these data to determine whether migrating to the cloud makes sense.
6 Questions To Ask Private Cloud Providers Before Migrating Your Organization's Data
Public Cloud providers like Amazon AWS and Microsoft Azure have clearly posted policies that delineate their responsibilities as the provider and yours as the customer.
They employ world-class physical security in their facilities. They comply with all typical government and industry compliance regulations and will have clear information posted about that also.
Private Cloud providers, on the other hand, vary widely in their size, capabilities, and organizational acumen. Below are some important questions business and IT leadership should consider when evaluating these providers:
1. Is Customer Support (Help Desk) Outsourced?
If support work is outsourced to another firm, you might not receive the support necessary to meet your organization's unique needs and goals.
There also may be time zone considerations. Make sure that your organization's work hours are covered.
2. Where Will My Data Be Located?
Does the provider own all facilities out of which they operate or do they rent space in third-party facilities? Do they own all hardware on which the service operates or do they rent capacity from other providers?
Your resources and data must be placed on hardware resources controlled by the firm with which you have actually contracted, and not a third party.
In addition, consider the geographic regions in which the provider operates. Consider placing your resources far enough away that a disaster at your main facility will not affect your cloud resources.
3. Is There Insurance In The Event Of A Data Loss Or Power Outage?
While the large hyper-scale cloud providers certainly have insurance, you might be surprised to find that many smaller providers may not be insured to the same degree.
If your company's data stored in the cloud is destroyed or inaccessible and the cloud provider does not have insurance, your business could go under.
Do not tie your fate to a cloud provider that lacks insurance.
4. What Is Typical Total Downtime For The Services My Organization Needs?
The cloud provider in question should be able to predict anticipated downtime for service and maintenance with reasonable accuracy. If the percentage is high compared to the competition, consider moving on to the next candidate.
The provider should be able to provide a service level agreement including the following details:
A confidentiality clause
An insurance clause
A change of business clause detailing what happens if the cloud service provider merges with another company or is acquired
The location of the primary data, as well as data backups
Your organization's ownership of the data
Projected uptime guarantee of the service components for which they are responsible
5. Are the Cloud Services Being Resold?
If the cloud provider does not own the hardware or re-sells another provider's cloud service, problems may arise in terms of who is responsible for support and service. Make sure you understand the boundaries of responsibility.
6. Are Data Security Policies Documented?
Cloud provider employees have the potential to improperly access your data, sell it, publicize it, or use it to damage your organization in other ways. This is precisely why cloud providers should have highly detailed, formal security policies in place to ensure the integrity of your data.
Have More Questions About Cloud Computing? An MSP Can Help
Now you have a general overview of what Cloud computing is, how it works, who might or might not benefit from it, and some questions to ask before committing to a cloud service provider.
You might have more specific questions.
At Kelser, our IT experts address questions like these every day. We provide cybersecurity solutions and employee training, executive IT consulting, managed services, IT lifecycle management, and more.
If you have more questions about how an MSP might be able to help your organization check out this article: What Does A Managed Service Provider (MSP) Do? Essential & Premium Services. It outlines some of the other strategic IT services an MSP partner can provide.