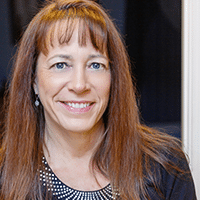 What Is Managed IT Support? (Essential & Premium Services)
Editor's note: This article was originally published in 2021, but has been updated to include the most current terminology.
You may or may not have heard the terms "managed IT support," "managed service provider" or "MSP" before. (The terms are basically interchangeable ways to describe proactive IT support and we'll explain what that means in this article.)
You may be working with an IT firm and have heard managed IT support floated as an alternative. Perhaps you're searching for IT and technology support for the first time or maybe you use a managed IT support provider now but have no idea exactly what they do for you.
Kelser has provided IT support services for businesses since 1981 and we've evolved into a managed IT support provider over the past several years. In that time, I've explained managed IT support to countless prospects and clients. I understand the questions you have and am ready to answer them.
You may be thinking, "Okay, here comes the hard sell." But at Kelser we know that managed IT support isn't right for everyone.
We know that our solution provides comprehensive IT support for our customers. At the same time, we also know that no one business has the perfect solution for everyone.
Having said that, you aren't an IT expert, so how do you decide whether it's right for you? You need information, right?
We want to provide all of the information you need to make an informed IT decision. That's why we publish easy-to-understand, unbiased articles like this one – to provide honest information about the pros and cons of different IT solutions.
We fully understand that all of the information we provide may send you in a different direction than Kelser and we are okay with that. Healthy competition is good for us, for our industry, and for you.
Our one goal is to help you find the best IT solution so you can keep your business IT infrastructure safe, efficient, and available.
In this article, we'll explain what managed IT support should look like. We know it's an important question to answer because it's one we hear every day from our friends, relatives, and potential clients. We'll make it simple and address the question head-on.
Here's the answer people usually expect – "It's complicated."
Here's the truth – it doesn't have to be.
After reading this article, you'll have a better understanding of what managed IT support does and doesn't look like as well as the types of services provided.
What Is A Managed IT Support Provider?
Before we dive into the specific services offered, it's important that we define managed IT support.
In the last few years, the IT industry trend has shifted away from reactive support (or fixing something once it breaks) to proactive, holistic, constant management of a customer's entire IT environment.
The thinking behind this trend is similar to the philosophy of routine health care. During your annual physical, your provider might see signs of high blood pressure. They can prescribe medicine to regulate your blood pressure before it leads to a health crisis like a heart attack or stroke.
In the same way, proactive care for your IT environment can detect and remedy small issues before they cause permanent damage to your business.
This approach is a partnership between you and the provider to ensure that your IT infrastructure is prepared to handle the changing demands and priorities of your business.
Makes sense, right? Well, here comes the tricky part. There are IT firms that offer similar services but bill them differently.
With managed IT support, customers pay one monthly fee for everything included in their contract. The other option, commonly called "break/fix," is a pay-as-you-go option in which a provider supports clients on a time and materials basis leading to unpredictable costs.
Read this article for a comprehensive comparison of break/fix and managed IT support (including the types of organizations that could benefit from each approach). Because honestly, each approach has its place.
What Does Each IT Support Option Look Like In Real Life?
Let's look at an example to see the similarities and differences between the two approaches.
Example
You owe a client a quote on Monday morning, but your laptop doesn't boot up. You call your IT provider (because your laptop doesn't work, so emailing them is out of the question). Time is ticking and you need to get this quote out.
Break/Fix Scenario
In this scenario, your provider may be an independent professional or a small IT company. No one picks up your call (it's early). You get voicemail.
You leave an urgent message hoping they'll get it and call back quickly. And they may, depending on how often they check for messages, how many people they have available at any given time, how many calls they're juggling, and myriad other factors.
Once you connect, troubleshooting will be needed. The provider will either come to your office or you may have to bring your laptop to theirs.
Sometimes the providers can remote into a device to troubleshoot certain issues. In this case, since your laptop isn't booting, remote troubleshooting isn't a possibility.
They may need to call an OEM or application provider depending on the nature of the problem. After an undetermined period, you may or may not be up and running.
There are companies where this type of agreement works just fine. If your business doesn't rely heavily on technology, you may be perfectly okay waiting for help.
But, just as with a home repair, you will likely have no idea of the cost of the repair until the job is finished and you receive an invoice. This uncertainty can make it hard to budget for your IT expenses.
Managed IT Support Scenario
You submit a ticket to your managed IT support provider's service desk by calling the dispatcher (since your laptop won't boot) or emailing the service desk from your smartphone. The service call is included in your monthly fee.
A pool of resources is available to troubleshoot your issue and your request is routed to the best available one. The engineer contacts you and begins the troubleshooting process. This is probably over the phone, but the engineer may come to your location.
Since your managed IT support provider is familiar with your entire IT infrastructure, they'll have a better idea of where to begin troubleshooting. They also have established relationships with OEMs and vendors to expedite things if necessary.
Your ticket will be resolved within a set timeframe spelled out in the service level agreement (SLA) in your contract. If your ticket is urgent, there's a ticket prioritization process spelled out in your agreement that would push you to the front of the line.
Your managed IT support provider handles things and keeps you in the loop. Between their updates and your contract, you know whether you'll have that quote comfortably delivered on time.
And, they may even have loaner hardware or a virtual machine option available.
Will there be issues even with managed IT support? Yes. Will there be fewer issues because your infrastructure is proactively monitored, patched, and updated? You bet!
Neither of these choices is the right one for everyone. Businesses are all different, they have unique needs, challenges, and budgets. But now you have a clear understanding of the differences. Read this article to find out who needs managed IT support.
How Do Managed IT Support Providers Work With Clients?
Managed IT support providers generally have two ways of supporting clients.
1. Working Alongside Your Internal IT Team
One way is to work alongside your internal team if you already have in-house IT staff.
Some ways we've seen that arrangement work include:
When you need specific expertise or a specialty (like compliance or cybersecurity) that isn't covered by your in-house team.


When you need a different level of support than you have on staff. For example, maybe you have level 1-2 technicians but need more advanced support.


When you want your internal IT team to focus on more strategic or large-scale IT initiatives.

2. Acting As Your In-House Team
A managed IT support provider can also act as your internal IT team If you don't currently have one.
The provider manages your IT environment from soup to nuts. They'll handle your technology needs from the day-to-day keeping the lights on activities to providing strategic consulting with higher-ups.
What Do Managed IT Support Providers Do? (Essential & Premium Services)
The tricky thing about managed IT support providers is that when they're operating the way they should be, everything just works. That can make it difficult to recognize what your provider is doing to ensure that happens.
As we've been building and refining our own managed IT practice over the last decade, we've found that there are some components of a managed IT support agreement that merit highlighting.
First, we'll explore some of the core, essential functions that almost every managed IT support provider should be offering. Then we'll cover some premium services that providers with more focused specialties may provide.
This will provide a look behind the scenes so you can see how managed IT support keeps your business moving forward.
1. Essential Managed IT Support Services
These must-have services are essential parts of any managed IT support offering:
A service desk (sometimes called help desk or technical support) is a service that addresses day-to-day technical issues. When done correctly as part of managed IT support, it will feel as though you were being cared for by your own in-house team.
A managed IT support provider will have a few easy ways for you to reach out for support as well as automated and direct ways to communicate with you about your ticket. You should never feel like your request simply vanished into some tech support black hole.
Each provider may offer different levels of technical support in your managed IT support contract. Some will offer a certain block of hours in a given period of time; others will offer unlimited technical support.
You and your employees rely on your workstations to keep business moving. Managed workstation services ensure that those workstations are secure, up-to-date, and working efficiently.
Some providers will handle the process of patching and updating manually. This can sometimes create some downtime while those patches are applied. Others will automate these updates and patching to minimize (if not fully eliminate) downtime.
When managing workstations, a managed IT support provider keeps an eye on the health of those devices and helps you plan for system upgrades or replacements before they fail.
Domain Name Services (DNS) are addresses used by the internet to locate different websites. DNS-based protection ensures that the address you think you are going to is legitimate and has not been compromised before you get there.
This service is especially helpful in protecting against phishing attacks as well as other malicious activities.
When this service is centrally managed by your provider, you and your employees won't even know that it's silently protecting you in the background.
Some providers also include a version of this service to protect mobile users on and off your local network, which means that you and your employees are protected no matter what device is being used and where it is being used.
Employee Security Awareness Training
When it comes to cybersecurity, users can be the weakest link.
Employee security awareness training teaches your employees how to identify and recognize common threats, how to protect your company's information, and helps them understand their role in the security of the business.
Studies show this type of training can significantly reduce the possibility of your business being hit by a phishing or other cyber attack that relies on social engineering.
Typically, this service includes managed training and performance reporting. Each provider may handle this service differently in terms of type, frequency, and delivery of the training.
We've found that ongoing monthly learning modules that employees can watch online, custom simulated phishing attacks that apply to your business, and custom reporting make the best combination for getting the most out of your training.
Email & Messaging Support
Email and messaging applications keep your employees connected to each other and to your clients – wherever they are across the world.
Could you imagine your business without email or instant messaging applications today?
At the core of this service, a managed IT support provider will make sure that your email systems are efficient, available, and meet the needs of your business.
They'll handle day-to-day technical issues as well as big picture considerations such as identifying opportunities for your business to consolidate applications, features, and functions; increase productivity, or reduce costs.
Spam Filtering & Protection
With email and messaging support comes the need to protect your business from the spam and malicious messages that attempt to come through those services.
A managed IT support provider will set up, configure, and adjust your email spam controls to match your security and usability needs.
Anti-spam filters check emails against industry-standard criteria as well as your specific defined criteria for spam and virus controls.
Items failing these checks are quarantined and not delivered, reducing dangerous and unnecessary emails. The same process is applied to outbound emails to prevent the distribution of malware, spam, and viruses to your contacts.
Managed Servers Including Disaster Recovery
With this service, an MSP keeps your servers continually patched, updated, and efficient. It sounds simple, but it is a task that shouldn't be overlooked.
Managed disaster recovery usually means that your data is backed up properly, verified, and can be restored in a timeframe that fits your RTO and RPO needs.
Your provider will help you identify recovery goals, so you only experience as much downtime as your business can comfortably handle.
Some MSPs will also help you develop and regularly test your disaster recovery plan, ensuring that everything will act the way it's supposed to when you need it. This means they can address any unexpected hiccups before a live drill.
You may or may not have realized this, but your network is the most critical piece of IT infrastructure in your entire organization. Think about it - when it goes down, you're not helping clients or generating profits.
That's why managed IT support providers include network services that keep your network available, fast, secure, and up to the task of supporting your entire IT environment.
That may sound vague, but a reliable network means one that is free of bottlenecks, congestion, performance issues, and failures including wireless networks.
2. Premium Managed IT Support Services
Beyond the essential managed services above, some managed IT support providers will offer additional premium features either included with their service or as an add-on.
Technical Alignment Manager (TAM)
A technical alignment manager or TAM is a dedicated resource that learns and maintains detailed knowledge of your specific IT environment. They perform regular proactive services to keep your IT environment secure and efficient as well as identify potential technical risks.
Virtual Chief Information Officer (vCIO)
A virtual chief information officer or vCIO blends the findings of a TAM along with their industry knowledge to align your technology strategy with your business goals.
They translate that information into actionable, strategic guidance and budgeting to keep your business heading in the right direction to support future growth.
Some managed IT support providers use the information gathered from your managed services to proactively address technical issues before they have a chance to cause downtime.
This service is not always included in managed services. Most managed IT support providers will monitor and alert you about issues but may not include the actual remediation of certain issues in the service.
Some providers will charge an additional fee depending on the type of incident and the remediation needed. Others will take an all-inclusive approach to incident remediation and handle it regardless of the situation.
Centralized Anti-Virus/Anti-Malware
Many managed IT support providers will include anti-virus or anti-malware protection in their managed services as it's an important layer of any defense-in-depth strategy.
However, this protection isn't always centralized and managed by the provider, so it's worth checking when it's mentioned.
Some managed IT support providers will also handle the licensing of these products for you and roll the cost into your single managed services subscription payment.
Is Managed IT Support Right For You?
After reading this article, you have a better understanding of managed IT support. You understand the difference between managed and break/fix support.
You understand how the partnership might look if you have an internal team or if you don't. You also know the essential services to look for and the premium solutions that may be available.
You may or may not have been nodding your head along while reading through this article. You may have found yourself saying, "That sounds great, we need that at our company!"
If so, you might be a good fit for a managed IT support provider.
If not, you might not be or you might just need more information. Read this article to find out more: "Is Managed IT Support A Good Solution For Small & Medium Businesses?"
Or, if you are ready to learn more about remedying gaps in your IT support with a proactive single subscription service, reach out to several managed IT support providers to see what they have to offer. This article will walk you through some best practices for choosing a managed IT support provider.
If you are ready to find out whether Kelser is the right fit for you, click the button below, fill out the simple form, and we'll contact you to explore the possibility of working together.