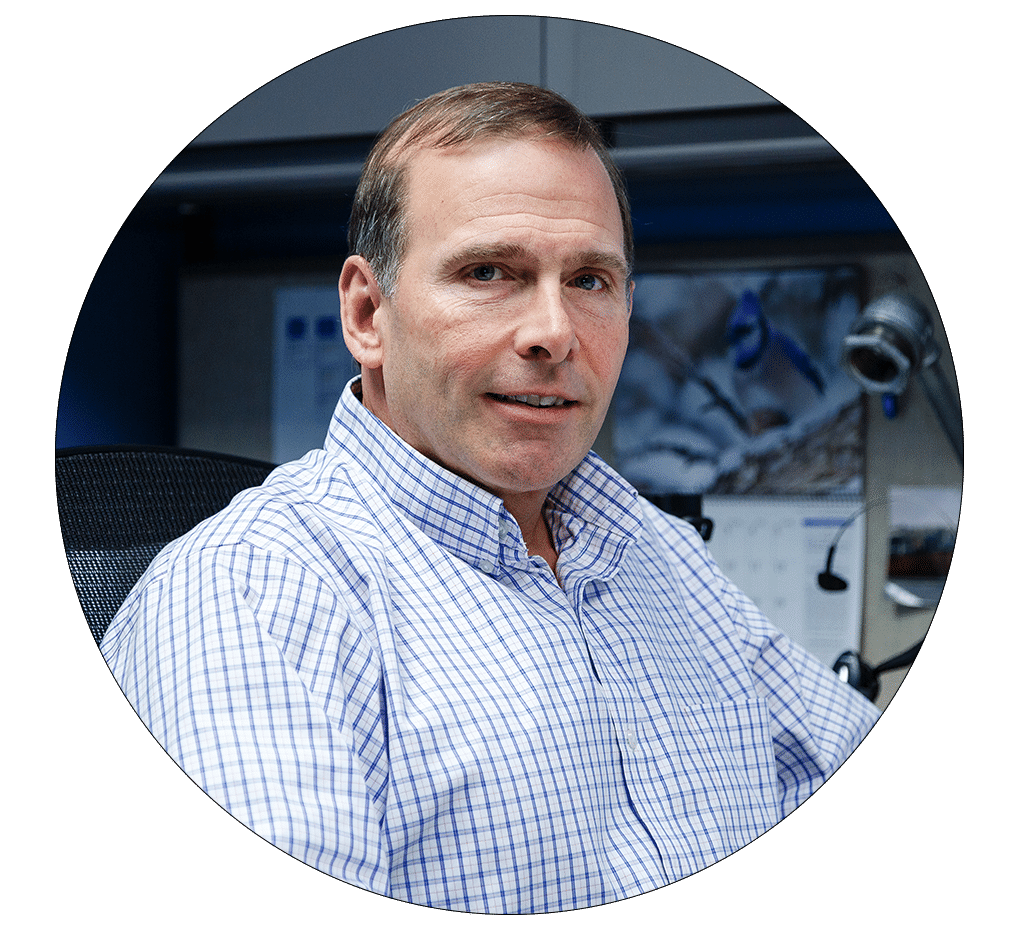 No IT Staff? Get Optimal IT Support Without Hiring Staff
Due to a combination of high demand and fewer qualified resources, IT professionals are a hot commodity, and retention issues abound. Many small- to medium-sized businesses (SMBs) don't have the resources to hire IT professionals who, with the appropriate technical skills and certifications, can often demand a six-figure salary in today's market.
At the same time, with global e-commerce predicted to reach $4.2 trillion dollars this year, IT support is more critical than ever.
So, what is an SMB to do? Burying your head in the proverbial sand is not an option, but I have a solution that might work for you.
As president of Kelser Corporation, a managed services provider (MSP), I've seen companies just like yours benefit from working with a qualified MSP. In addition to cost savings and a stronger, more secure IT infrastructure, MSPs provide a breadth of IT skills that guarantee business continuity without the worries of staff turnover.
In this article, I'll talk you through the benefits SMBs with no IT staff can realize by working with an MSP and why it might or might not be the right solution for your business.
What Is An MSP?
An effective MSP is your strategic IT partner. They understand your business and work with you to provide an IT infrastructure that supports your objectives and goals.
Just as an internal IT staff works on your behalf, an MSP should provide the same level of service and loyalty to your organization.
Whether you need IT hardware or software support, strategic planning services, cybersecurity advice, or something else, your MSP should have the skills and capacity to provide what you need.
What Services Does An MSP Provide?
Some of the services an MSP provides include:
1. Technical Expertise
Many MSPs offer a full complement of technical experts, providing the advantage of a broad range of skills at a reasonable price.
Virtual Chief Information Officer

(vCIO) This IT professional brings a strategic approach to your IT infrastructure and provides advice about how IT tools can best support your short- and long-term goals and objectives.

A VCIO has a broad view of industry developments as well as technology and knows the questions to ask to ensure your IT infrastructure is well-positioned to meet your needs - not just for today, but for the future as well.
Technical Alignment Manager (TAM)

The TAM is your hands-on expert who knows your IT infrastructure inside and out. This person constantly monitors and maintains your IT environment both remotely and on-site (as needed) to ensure that it is healthy and performs optimally. They work with you to identify service priorities and make sure they address your pain points.
Service Delivery Manager

(SDM) The SDM provides a holistic view, focusing on strategic initiatives and process improvements. One of the responsibilities of an SDM is to coordinate your hardware orders, deliveries, and installations.

The person in this role also acts as a conduit of information between IT engineers and your business, translating technical language into easy-to-understand terms and vice versa. As a result, issues are resolved quickly and with less frustration.

Outside of the MSP contact, SDMs also oversee project work from the proposal to completion as a liaison between the client and technical staff.
2. Monitoring and Management
When people think of an MSP, they usually focus on IT support. While it is critical to have a place to turn when your computer isn't working, an MSP offers much more than help desk support.
Client Devices

MSPs monitor, manage and remediate issues related to laptops, desktops, and mobile devices. This includes email, anti-virus, anti-malware, automated patching, and remote monitoring.

Sometimes these issues are raised by customers via a call to the help (or service) desk, but effective MSPs proactively look for opportunities to address issues before customers are even aware that they exist.
Network

MSPs monitor firewalls, switches and access points to identify issues, apply patches and keep your switches running securely at peak performance.

Servers

Automated patching and remote monitoring/management (RMM) are key elements of your server infrastructure.




MSPs monitor, manage and remediate issues related to physical (and virtual) servers. They proactively respond to issues that arise through routine monitoring or that customers alert them to, including issues with the operating system, remediation of server hardware failures, management of anti-virus and anti-malware tools, and remediation of viruses.
3. Business Continuity/Disaster Recovery
MSP partnerships allow business owners and IT professionals to rest easy knowing their systems are backed up regularly.
A solid backup and recovery platform is the best way to keep your information safe, preventing loss and downtime in the event of a cyber attack.
By accessing backup information, MSPs quickly restore business capability. Business continuity services range from local disk-based backup to cloud-based backup to disaster recovery.
4. Software Patching, Updating, Monitoring
We all know how fast technology changes.
When an MSP is proactively monitoring, patching and updating your software, your business technology is up-to-date, leaving you to focus on other elements of your business.
You are a successful business leader because you have the skills it takes to run a business efficiently. An MSP's team of experts offers the same level of expertise for your IT infrastructure. From email to anti-spam, anti-virus, and anti-malware, an MSP has the expertise to keep your business running smoothly.
5. Employee Awareness Training
Cyber threats are constantly evolving and, as a result, employee cybersecurity training is never finished.
MSPs stay ahead of the latest tactics and provide ongoing cybersecurity training for your first line of defense: your employees.
6. Staffing
One of the intangible benefits of working with an MSP is that you don't have to worry about losing one of your key IT staffers.
MSPs take on the responsibility of having the right skills on staff and managing turnover so that your business will have continuity at all times.
7. Cybersecurity
Cyber crime is growing and the security landscape changes very quickly. There are so many more threats that organizations need good quality cybersecurity experts working on their IT environments.
MSPs have talented, knowledgeable cybersecurity experts on their team who develop layers of security support systems to keep your IT landscape running safely and securely.
Who Is A Good Candidate For An MSP Partnership?
SMBs typically benefit the most from MSP partnerships.
Although their IT environments tend to be smaller and less complicated than those of a large organization, SMBs still have the same basic IT needs, just on a smaller scale.
Since they often lack the resources to pay for the IT staff needed to ensure the care and feeding of their IT environment, they often look to MSPs to gain access to the IT skills they need without shouldering the cost burden alone.
Even SMBs who have a small IT staff can benefit from the breadth of skills that an MSP provides. Without spending a small fortune, most SMBs can't afford to hire staff that can fill their IT needs.
Who May Not Benefit From An IT MSP Partnership?
There are organizations who have a full complement of IT professionals on staff with the skills and certifications they need to provide optimal support.
If your organization has the resources and skills on staff to handle all of your IT needs, you might not need an MSP.
It's important to take an honest look at your IT staff to determine what skills they have, how their time is used, and if they have the bandwidth to provide forward-looking guidance to ensure the future success and security of your business.
If they don't have the skills and time to keep your infrastructure running optimally, you may want to supplement with an MSP.
Want To Know More About Working With An MSP?
A lot of components need to come together to guarantee the safety and efficiency of your IT network.
This article highlighted some of the services an MSP can provide: technical expertise; monitoring and management; business continuity/disaster recovery; software patching, updating, and monitoring; employee awareness training; staffing; and cybersecurity.
At this point, you may be ready to explore a partnership with an MSP.
Kelser has been working with SMBs just like yours for more than 40 years. We achieve success by partnering with our customers and treating their businesses as we do our own. If you'd like to improve the security of your business, worry less about IT staffing and retention, have controlled and predictable IT costs, and reduce your worries, we can help.