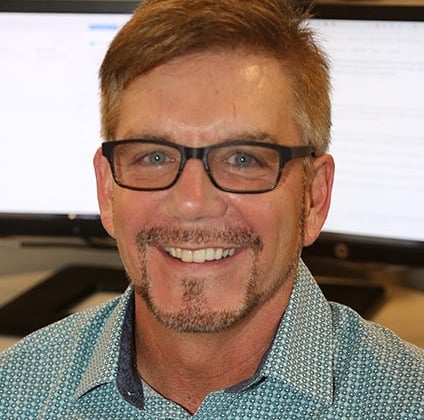 What is a vCIO, and why should your company have one?
A virtual chief information officer is a C-level expert that small- to medium-size businesses can use on a fractional basis.
Smaller companies have strategic goals, but they don't always have the budget to employ a qualified person to guide them through the challenging times that come along with evolution and growth.
I'm currently vCIO for a variety of companies. The role of vCIO is central to Kelser's managed IT services. Let's explore what makes this relationship so powerful to drive technology and business objectives.
The role of the vCIO
Strategic goals are crucial for any growing business, but implementing and aligning IT with those goals is imperative. A vCIO gives a business owner access to expertise at the highest level without the commitment of a full-time salary.
The important thing to remember is that even though a virtual CIO is not a full-time employee, they are still available to handle whatever issue may arise. The needs of the client still come first and being on the same page is of the utmost importance.
More than just reacting though, a vCIO enables a company to approach IT strategically. They can help the company anticipate what's coming, such as an industry change they should be aware of, new security issues, or changes in disaster recovery and business technology.
Anticipating the next challenge or opportunity is essential to staying ahead of competitors and hackers. Having the proper protections in place is important so if something does go wrong, we can get the business back up and running with little to limited downtime.
Quite frankly, the amount of available IT talent is low right now. In the current labor market, many companies that might want to hire a CIO likely will have a hard time finding one that can meet their needs and fit into their budget.
It's expensive to hire quality IT people in the first place, but for the foreseeable future it's going to be difficult just to find them. A fractional CIO is a smart and affordable solution.
How to know if your company is a good fit for a vCIO
A vCIO plays an integral role for companies too small to hire a dedicated IT executive but large enough to have IT infrastructure needs. A lot of companies fall into that category, even some with internal IT staff who may be occupied with work as technicians.
That's where vCIOs shine. They're not bogged down with the day-to-day operations of the company, so they can see the big picture. Since they're involved in multiple companies, they have a real finger on the pulse of IT and industry trends.
A healthy IT environment is critical, and it will affect every part of the business right down to employees and how their work gets completed. A vCIO is able to draw on a wide range of experience to guide companies toward the optimal environment.
An ideal fit for a vCIO is a company that has IT challenges without a big IT budget, where it would be too expensive to hire in-house personnel to work as executive-level management. A vCIO gives IT a seat at the executive table to ensure limited IT resources are allocated effectively.
Tell-tale signs a company needs a vCIO
Employee dissatisfaction is always No. 1. Are employees complaining about their IT systems? Are they struggling? Are they frustrated?
Keep in mind, technology leads to a lot of people leaving a position. Imagine losing talent over something as fixable as upgrading IT infrastructure.
If you have bad technology, or a particular resource is offline or simply not working, it can especially alienate younger employees who grew up using technology. They don't want to have to worry about working on an antiquated system. They want everything fast, they want it now, and they want it to work.
vCIO: Before and after
One of our manufacturing clients was working with an IT firm that just wasn't a viable resource. It was almost like a relationship that had run its course, but break-ups can be tough to initiate.
They had worked together for years, but the relationship was untenable. Employees wouldn't be able to get on a computer and it was hours before they would get any response back. Ultimately, this culminated in a cyber attack that shut the company down temporarily.
That's when they started working with Kelser. We provided them a plan and implemented backup solutions to protect their data. The company now uses our help desk and employees can reach out at any time.
Technology is now a proactive part of how this company does business. We put together a team: a vCIO, a technical alignment manager (TAM), and a few other experts from Kelser. We all meet with the client regularly to map out what they're looking for, what their goals are, and put together a fiscal budget from an IT perspective.
The technicians on the team are in touch on an almost-daily basis. They are integrated into the company, which also employs an in-house IT manager.
The new partnership really elevated this manufacturer to the next level so they don't have to worry about IT anymore. They can just focus on business goals.
Working with a vCIO
One of the clients I'm currently working with as a vCIO didn't have a plan in place for disaster recovery or business continuity. We held a detailed but efficient meeting to plan out what would happen if there were an incident that knocked them offline.
We put together a strategic plan to implement a backup system in case of a failover so the company would essentially have no downtime.
I could see things shifting in the client's mind. They said, "Wow, we never even thought about the possibility this could happen." A vCIO helps companies understand what's possible, both in terms of business opportunities and disasters.
Once we collaborated on a BCDR plan, the company was able to proceed with confidence. Since we explored and prepared for a wide variety of scenarios, they knew that even if something major struck, they'd be okay.
"We won't have to worry about downtime," they told me. "We can trust Kelser."
Wondering if a vCIO can help your business?
If you are wondering whether a vCIO could help solve your IT issues and concerns, Kelser is here to help. We offer a full suite of IT managed services handling issues from cybersecurity to strategic IT planning, monitoring and management. Our expertise is working with small- to medium-sized businesses across a variety of industries and disciplines. Find out if we can help you, too.