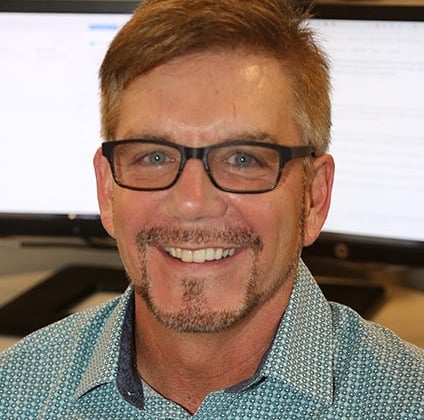 What Should I Expect From A Virtual Chief Information Officer (vCIO)?
If you're considering working with an outside IT provider, you've likely noticed that many of them promise the services of a virtual Chief Information Officer (vCIO) to their customers. You may be wondering what a vCIO is and the role they play. You may also wonder what advantage a vCIO will provide for your organization.
In this article, I'll answer those questions and more. As a vCIO at Kelser Corporation, an IT services provider, I have a full understanding of the role and the strategic advantages that the position offers.
After reading this article, you'll be better positioned to evaluate whether your IT provider is truly providing the vCIO services you are paying for and whether you are reaping the rewards the position should provide.
What Is A vCIO?
A vCIO is an executive-level IT expert who provides strategic guidance to organizations based on a broad understanding of technology opportunities and the organization's particular short- and long-term goals.
Many smaller organizations have strategic goals and IT experts, but they don't always have the budget to hire a person with the knowledge and expertise to bridge the gap between the two.
When small and medium-sized organizations work with an outside provider, they are often able to take advantage of the skills of a vCIO as part of a shared-cost arrangement. In other words, the organization reaps the strategic advantages at a reduced cost.
What Does A vCIO Do?
A vCIO uses their broad view of industry developments and technology to position your IT infrastructure to meet your needs – not just for today, but for the future as well.
They take the time to understand your business and your short- and long-term goals and objectives and make strategic recommendations about the IT tools, plans, and processes you need to position your organization to achieve the goals you have outlined.
They understand how to position your IT to best play a supporting role. In an ongoing relationship with customers that includes regular meetings, vCIOs conduct periodic reviews as well as budgetary guidance, providing proactive solutions for your business.
What Advantages Does A vCIO Provide To Businesses Like Yours?
Having a vCIO looking out for the long-term IT strategy that supports your business is critical. This role allows your organization to use technology proactively and as a competitive differentiator, rather than reacting when an issue arises.
For example, if you anticipate growth, a vCIO will make sure your infrastructure has the throughput to handle the additional bandwidth. When your plans include adding a new facility, the vCIO will make sure you have everything you need in place (switches, access points, etc.) to ensure things all work together and the integration goes smoothly from a technology perspective.
A vCIO should give you confidence that your business has the IT infrastructure in place to support daily operations and growth, freeing you to concentrate on running your business.
They should be a key partner and an extension of your organization. They should make your business their priority and look out for it in the same way they would if they were a full-time member of your staff.
How Can Your Organization Gain The Advantages Offered By A vCIO?
In this article, we've defined the role of the vCIO and explained what they do. We've talked about how they provide proactive technology advice, budgetary guidance, and planning services.
Many large organizations have the resources to support a full-time vCIO on staff. For most small and medium-sized businesses (SMBs), having a full-time vCIO on staff can be an out-of-reach expense.
At Kelser Corporation, we provide vCIO services to all of our managed IT customers. As your partner, we take this responsibility seriously and work as hands-on members of your organization's team.
We know managed IT isn't right for every organization, but one of the advantages of a managed IT service arrangement is that it gives small and medium businesses access to technology professionals they might not otherwise be able to afford. In addition to a vCIO, these often include a technical alignment manager (TAM) and service delivery manager (SDM).
if you are interested in using IT as a competitive differentiator for your business, managed services might be right for you. Read this article to find out more: Are Managed Services A Good IT Solution For Small & Medium Businesses?
Not sure if managed IT is for you? Take the quiz below.