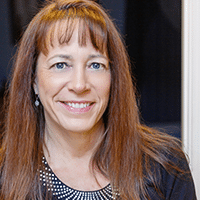 Who Needs Managed IT Support Services?
In the past few decades, the digital revolution has been a tremendous boon for business revenues, making companies of all sizes and industries more efficient, productive, and profitable. With those advances has also come a more complicated infrastructure to understand and manage.
Add to that the ever-changing challenge of keeping up with cyber threats and the job of managing the infrastructure that supports your entire business can be overwhelming.
Unless you are already in the IT support business, spending time on your IT, while important, means taking away time from focusing on your organizations core objectives and competencies.
The fact is, no matter the size of your business, all IT infrastructures need the same care, just on different scales. So, how do small and medium-sized business and IT leaders know if their infrastructure is getting all the care it needs? And, if it's not, how can you get it?
I've worked at Kelser and partnered with organizations just like yours for more than 36 years. In this article, we'll examine three of the top reasons why many companies are turning to managed IT support for help with their IT challenges.
We provide comprehensive managed IT support services to our clients every day. We understand the elements needed to provide a complete solution. Having said that, we also know that managed IT support isn't the right solution for every organization, which is why we publish unbiased, informative articles like this one.
Our hope is that after reading this article, you'll have the information you need to decide if managed IT support is right for your organization. And, whether we ultimately work together or not, you'll have a better understanding of some of the problems managed IT support helps solve.
Who Uses Managed IT Support Services?
As with any service, there are a variety of people and organizations it can help. Let's look at the top three organizational issues managed IT support can help with:
1. Organizations Who Need Help Handling Service Tickets
It can be hard for IT departments to deal with the multitude of user questions and issues, let alone manage them effectively via a ticket system. In fact, most small and medium-sized businesses have no ticketing system at all.
This means that businesses don't track the changes that have been made or the solutions that have been tried to resolve past issues. Without a tracking system for issues, chronic and recurring problems (and resolutions) aren't recorded, so there is no efficient way to look back at resolutions that have or haven't worked well over time.
Some ticketing systems have options for escalating priority tickets and tracking response times, which can aid in managing resources and priorities. After all, one person who can't access a specific app or program is very different from an entire group of people who can't access a time-sensitive and business critical operation.
While implementing a simple ticketing system might seem relatively simple, as your business expands and evolves, you'll likely be grateful for access to additional options and enhancements within your ticketing system.
Your organization may or may not have an effective ticketing system in place. You may have a rudimentary system and wish it could do more. You may have a comprehensive system but not have the bandwidth to fully use all that it has to offer.
You may want the ability to understand the root cause of problems your users encounter or you might want to take a completely hands-off approach.
All of these options are possible.
2. Organizations With Limited Internal IT Skills and Support
While many large organizations have a full complement of IT professionals on staff, the reality is that most small and medium-sized businesses don't have the financial resources to support all of the IT experts their infrastructure requires for ongoing maintenance and support.
From the user perspective, it's important that things just work, but your organization may not have the resources to do all of the things behind the scenes that make this possible. There is a lot of thought and effort that goes into making the IT environment look effortless.
No matter the size of your organization, it's unrealistic to expect one or two IT people to support your entire infrastructure. Number one, they likely don't have all of the skills you need and number two, what happens if they quit, have a medical emergency, or go on vacation?
IT support means more than just tending to the everyday fires that break out. True IT support includes not only hardware support, but also networking, servers, firewalls, cybersecurity and more!
Today's companies need a team of IT experts with overlapping skills in order to meet all the demands of a modern business.
3. Organizations With Limited IT Resources
Most business leaders would define resources as a combination of money, time and staff.
Money
Budget fluctuations are a common complaint among IT people. Unpredictable costs from year to year and month to month, make accurate IT budgeting challenging (if not impossible).
What's more, many companies spend too much of their IT budget on basic issues, leaving little left for big-picture, strategic solutions and projects.
Time
An even bigger IT problem than budget for many organizations, is time. The truth about your IT staff is this: the more time they spend on trivial activities that don't generate revenue, the less time they'll spend on truly meaningful and innovative projects.
Tasks such as patching your systems and recovering from network downtime, while highly important for the internal organization, don't actually bring any value to your clients or move your business forward.
Keeping your business technology at the cutting edge can be more important and have greater net positive impact on the organization as a whole.
Technology advances save time, money, and frustration and can be used to differentiate your business from others in the space.
For example, in today's world, most businesses wouldn't dream of relying on the mail to deliver time-sensitive materials. They instead rely on encrypted email to ensure that the information stays confidential, but is delivered quickly.
Staff
A combination of high demand and limited qualified resources has made IT professionals a hot commodity, and retention issues abound.
Many small- to medium-sized businesses (SMBs) don't have the resources to hire and retain IT professionals who, with the appropriate technical skills and certifications, can often command a six-figure salary in today's market.
Working with an external IT support provider makes it possible for smaller organizations to get the complete stable of IT experts they need, but at a fraction of the price of hiring internal staff.
Due to limited resources, many companies are forced to simply tread water keeping everything running.
No matter how smart and capable they are, your IT staff may not have the time to both put out fires and focus on future innovations.
Is Managed IT Support Right For Me?
After reading this article, you now know the top three types of organizations that use managed IT support. If you recognized your own company in the description of one (or more) of the organizations listed above, managed IT might be a good solution for you.
At this point, the most important thing you can do is learn more about managed IT support. Find out more about managed IT, what's included and what it costs.
The truth is, only you can decide if managed IT support is right for your organization. If you are considering it, we encourage you to compare several options to make sure you partner with an IT team that is a good fit for you and that has the specific expertise you need.
We take this suggestion so seriously that we've even done some of the legwork for you! Read this honest comparison of Charles IT and Kelser to see what each organization has to offer. The truth is, every IT support organization has something to provide; your needs are what should drive your selection.
If you are considering managed IT, find out 10 things that make Kelser different from other IT providers. If you're ready to talk with a person about your IT pain points, click on the link below, fill in the form and one of our IT experts will contact you within 24 hours (often much sooner).