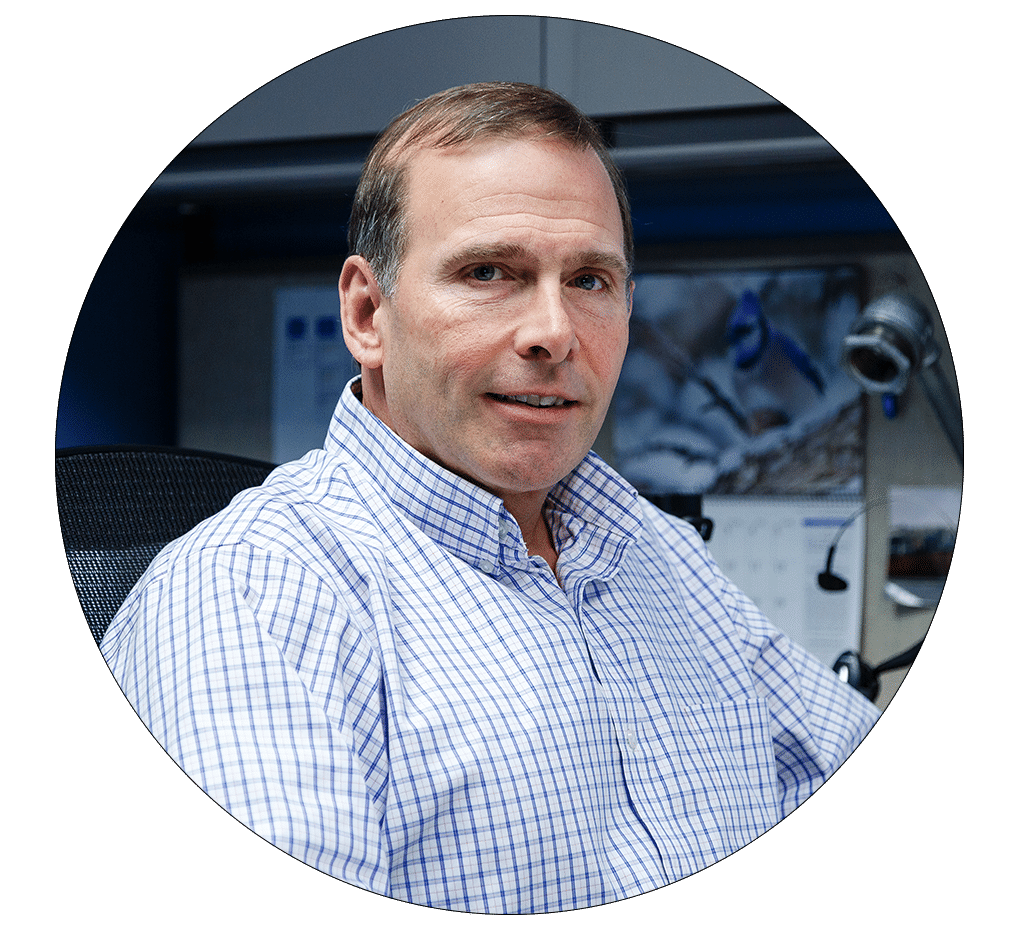 Charles IT Vs. Kelser: Which IT Service Provider Is Right For Me?
Comparing IT providers? It's not an easy job. Customers often say that it feels like each provider includes different things and has different names for them. Each IT provider may achieve the same goal, but they likely go about it a bit differently.
We understand that it can be challenging to compare IT providers, so we publish articles like these that provide an honest side-by-side comparison.
In the interest of full disclosure, it's important that you know that I work for one of these providers. As president of Kelser Corporation, you might think I have a vested interest in which provider you choose.
While I'm not opposed to expanding our customer base, we do things a little differently at Kelser. We understand that managed IT is not right for everyone, so rather than sell you our services, we provide unbiased information you can use to make the right IT decision for your organization.
We are consumers like you, so we know that you will likely search the internet for options. So, to make things easier, we provide the impartial information you'd get from an internet search.
In this article, we'll compare Charles IT and Kelser. If you still suspect that this is just a stunt to convince you to work with Kelser, I encourage you to read on. The truth is that there are things that Charles IT does well and things that Kelser does well. The important thing is that you work with the provider that is right for your organization.
Your network is too critical to settle for an IT provider that is a bad fit. We know we are not the only IT company providing services in this area and we are often asked to recommend other companies to prospective buyers, so we know it's an important question to address.
We also believe firmly that healthy competition is good for us, our industry, and our customers.
With that belief in mind, this article will provide a comprehensive overview of the similarities and differences between both companies. If there is information that we aren't able to gather from the Charles IT website, we'll let you know rather than leaving you wondering why we didn't include it.
By the end of this article, you'll have a handle on the pros and cons of each IT provider and will have the information you need to decide which option would be a better fit for your business.
Charles IT
Charles IT was founded in 2006.
Locations
Charles IT has locations in Middletown and Stamford, Conn.
Services
IT Compliance
HIPAA
CMMC
DFARS 800-171
SOC 2
NIST CSF
NCUA
IT Security
external vulnerability scanning
security awareness training
endpoint encryption
security information & event management
multi-factor authentication
dark web monitoring
managed detection & response
IT Support
proactive IT support
unlimited IT support
vCISO support
IT Services
backup & disaster recovery
public cloud
private cloud
VoIP
email solutions
Typical Clients
The company says it provides services to companies in the following industries:
healthcare
manufacturing
government
nonprofits
financial services
Customer Satisfaction
The Charles IT website lists a static customer satisfaction rating of 99.1 percent. It is unclear what that number is based on.
Pricing
Pricing information is not available on the Charles IT website. You will need to reach out directly to the company for this information.
Awards & Recognition
The Charles IT website lists the following awards:
Inc. 5000 (no year listed)
Channel Futures MSP 501 (2019)
Hartford Business Journal Best Places To Work (no year listed)
MSP Mentor 501 (no year listed)
Boston's Best And Brightest Companies To Work For (2019)
Best And Brightest Companies To Work For In The Nation (2019)
Who Is A Good Fit For Charles IT?
The Charles IT website describes the company as "the Connecticut compliance expert." They mention healthcare, manufacturing, government, nonprofits and financial services as the industries they serve.
Additional Information
Charles IT offers e-books, webinars and assessments in their knowledge center.
Kelser Corporation
Established in 1981, Kelser Corporation (previously known as New Technology Systems) has been providing IT solutions for businesses in Connecticut and neighboring states for more than 40 years.
Locations
The company is headquartered in Glastonbury, Conn., with warehouses in Windsor, Conn., and Columbus, Ohio.
Services
firewall security
remote monitoring
managed IT services (including antivirus, anti-malware, and email)
cybersecurity and compliance solutions
data center services
business continuity and disaster recovery
Virtual Chief Information Officer
unlimited service desk support
network and wireless
supply chain services
cloud-based solutions
strategic planning and budgetary guidance
vendor partnerships
project work
financing assistance
Typical Clients
Kelser focuses on corporations and small and medium-sized businesses in a variety of industries including:
healthcare
construction
manufacturing
finance
education
insurance
legal
Customer Satisfaction
At the time of publication, Kelser's customer satisfaction rating was 95.8/100 percent based on 96 reviews in a recent 90-day period. Click here to see our latest rating.
Pricing
According to the Kelser website, customers can plan to spend $120 to $140 per user per month for comprehensive managed IT support.
Awards & Recognition
Cloud Tango MSP US (2022)
CRN Elite 150 (2022 & 2021)
2021 Inc. 5000 Regionals: New York City Metro list, (#155 fastest-growing private companies in Connecticut, New Jersey, and NYC)
CRN Triple Crown Winner (2020)
CRN Fast Growth 150 (2019)
CRN Solution Provider 500 List (2013, 2014, 2015, 2016, 2017, 2018 & 2019)
Hartford Courant Top Workplaces, LLC (2014 & 2013)
Who Is A Good Fit For Kelser?
Kelser may be a good fit for corporations as well as small and medium-sized businesses in Connecticut and neighboring states looking to support an internal IT team or looking for an outside resource to handle all of its IT needs.
The company handles service calls locally and often provides white-glove delivery to local customers, offering a personal touch and providing pre-imaged equipment that arrives ready to plug and play.
Additional Information
Established in 2011, the Kelser Foundation has raised $1,058,283 for local nonprofit partners. Kelser employees also have donated more than 195 boxes of nonperishable food items, gently used clothing, sporting equipment, unused games, toys, and more to local charitable organizations.
Next Steps In Deciding Your Managed IT Provider
Choosing an IT partner can be overwhelming. There are a lot of things to think about. Here are some to consider:
What goals do you have for the partnership? How will you measure success?
What are the business goals that IT can help support?
What size provider will work best for you?
Your options include choosing a

local vs. nonlocal provider

. What's important to you?
How does each provider's service desk work?

How much will it cost? What does your contract include?

What extra costs could you incur?
What happens if you're unhappy with the service you receive?
If you are looking to work with a managed IT provider for the first time or to switch from your current provider, there are lots of variables to consider. This article tells you everything you need to know to get the best provider for you: How Do I Choose The Right IT Provider? Criteria You Can Use.
Now you understand how Kelser and Charles IT compare, but don't stop there! Check out other providers as well. And, if you think Kelser might be a good fit for you, we'd love to talk about how we can work together to get your IT working to support your short- and long-term business goals.