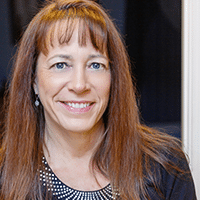 How Do I Choose The Right IT Provider? (Criteria You Can Use)
You've made the initial decision. You need help. You've collected extensive information from several IT providers. At this point, you may be feeling overwhelmed by your options.
What criteria should you use to compare the offerings that all seem to say different things? You want to choose the IT provider that is the best fit for your organization, but how do you figure out which one that is? What's important and what isn't?
I can help. I've worked at Kelser Corporation, an IT provider, for more than 20 years. Based on my years of experience as an IT insider, I've learned the things that are important and the things that aren't as much. Whether Kelser is one of the providers you are evaluating or not, knowing the right information to consider can make the difference between a lasting IT partnership that works and one that doesn't.
In this article, I'll explain everything you need to know to make the best choice for your organization. After reading this article, you'll feel confident choosing the IT provider that will lead to a solid, long-term partnership and ultimately help your organization succeed.
10 Non-Negotiable Items To Consider When Choosing The Right IT Provider
No matter which providers you are considering, there are certain elements that will prove critical to the long-term success of your partnership. Make sure to ask questions, particularly those that address the following things.
1. Technical Expertise
Make sure the provider has the expertise you need to support your business.
How many engineers are on staff? What level of experience and certifications do they hold? How many years has the company been around? What kinds of organizations do they have experience working with?
What number of users do their customers typically have? How do they escalate support requests? What issues are typically fixed remotely vs. on-site remediation? How often will they come to your site (outside of the times when they need to fix something)?
2. Communication Skills
Equally important to technical expertise is the IT provider's ability to communicate.
Will they take the time to understand your issue? Will they be empathetic and understand the frustrations of your users?
Do they have the ability to translate "tech talk" into a language your users can understand? For example, asking someone to reboot their computer is different than asking them to turn it off and turn it back on again.
Communication is the foundation of every successful relationship. Make sure you speak the same language.
3. Reputation
This one should almost go without saying, but it's critical. Ask for references! Any IT service provider should be able to provide several references for you to talk with.
Ask the references what works and doesn't work with the provider. What are the pros? What are the cons? How long have they been a customer? Did they use anyone else before? Why did they choose this IT provider?
Make sure the provider has a reputation for putting the customer's interests before its own.
4. Cost
Try (as best you can) to compare apples to apples. This can be one of the most challenging parts of the whole selection process. Not all providers offer the same services (or call them the same thing). Try to get a full understanding of each offering and compare them as closely as you can.
Figure out which things are important to you. For example, if you have aging devices and infrastructure, unlimited service calls may be important (along with a plan to update your devices and infrastructure over time).
If you've recently been hacked, cybersecurity will be top of mind. If you have multiple locations, you might want to integrate them via cloud migration.
Identify your areas of priority and what you may be willing to pay for the services you need. Understand the costs outlined in each proposal and what's included and not included.
5. Strategic Planning & Budgeting Experience
When selecting an IT partner, make sure they take the time to understand your business and your goals. If the IT provider comes in and immediately recommends a full replacement of your devices and infrastructure, be wary.
While part of the job of an IT provider is to help customers anticipate and budget for improvements, another important part of the job is to make sure each customer understands the reason for the recommendations.
6. Proactive Maintenance
Some IT providers focus on fixing things when they break. I'd argue that it's more important to provide an IT infrastructure where problems are addressed and handled before they become an issue for your users.
Proactive and ongoing maintenance means less downtime for your network and for your employees. It's also less work for the provider, so it's a win for everyone.
What does each provider offer in terms of proactive maintenance and upgrades? Should you anticipate any downtime for the installation of upgrades? How often might they need to take your systems offline?
7. Responsive, Reliable Support & Service Desk
You want to know that your provider will be there when you need them. And, that even when you don't see them, you know they are working behind the scenes monitoring and managing your infrastructure.
You also want to know that every time you call the service desk, your issue will be treated with the care and respect it deserves. Make sure you understand the provider's escalation policy; when will an issue be elevated to a person with more experience? How often are service calls resolved on the first try?
Does the provider have a guarantee of service within a given amount of time? How often do they meet that guarantee?
When should you expect on-site vs. remote support? What happens when you submit a ticket to the service or help desk? How long will you wait for a response?
8. Longevity
This is an easy follow-up to the previous bullet. How long has the provider been in business?
Why does this matter? Your IT infrastructure is a critical element of your business. You don't want to be stuck with someone who doesn't have the experience you need to care for it.
On the other hand, you don't want to do business with a provider who doesn't have a reputation for being reliable and who won't be there when you need them. Longevity is a sign of good business practices and reliability.
9. Company Culture
See what you can find out about the provider's company culture. Do employees enjoy working there? A positive work environment usually means happy employees and better service.
10. Flexibility
You want an IT provider who is responsive to your priorities. If you have a server refresh planned, but suddenly something more urgent pops up, will your IT provider be able to switch gears quickly and respond to the more urgent request?
What's The Next Step In Your Journey To Find The Best IT Provider For Your Organization?
After reading this article, you know 10 items that are non-negotiable when choosing a provider:
Technical Expertise
Communication Skills
Reputation
Cost
Strategic Planning & Budgeting Expertise
Proactive Maintenance
Responsive, Reliable Support & Service Desk
Longevity
Company Culture
Flexibility
So where do you go from here? Continue evaluating IT providers. Ask more questions. Think about your goals and priorities. Compare apples to apples.
Kelser provides a comprehensive managed IT services solution for our customers, but we know from our 40 years in business that different solutions are right for different organizations.
Whether you work with us or not, we believe in honesty and transparency and that's why we publish articles that provide the information you need to make the best decision for your organization.
We know that managed IT isn't the right solution for every organization, but if you are looking for an IT provider that takes the time to understand your business and goals, provides strategic direction, and makes sure your IT infrastructure is available, efficient, and secure, Kelser might be the IT partner you need.
Find out more in this article: How Much Does Kelser Charge For Managed IT Services? What's Included?
Or, fill out the form below, and one of our experts will contact you!