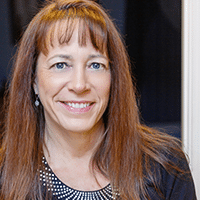 Best Questions To Ask Before Signing With An IT Services Provider
As the owner or IT manager at a small- to medium-sized business, you may be among the business leaders who are weighing a partnership with a managed services provider in the hopes of realizing the benefits of a full-time IT staff without the expense.
MSPs can provide a wealth of IT knowledge and experience that many businesses would love to have on staff, but can't afford. The right MSP partnership can enhance the security, availability and efficiency of your business.
But… choosing the wrong MSP can yield long-lasting effects. You could be locked into an expensive multi-year contract that doesn't fit your business needs, or even suffer cyberattacks, data loss, and downtime.
I've been helping companies just like yours for more than 20 years. Whether you are just getting started or nearing a final decision, I can help you select an effective MSP partner for your company by explaining the questions to ask your team as well as potential MSP providers.
Just Getting Started? 5 Things To Consider
If you are just starting in your MSP selection process you may be wondering how to approach it. Here are 5 things to consider with your internal team before you even begin interviewing MSP candidates:
1. Who In The Organization Should Choose The MSP?
Assemble a team to evaluate prospective MSPs, and seriously consider bringing the following people on board:
The executive to whom the IT function in your business reports. This may be the chief financial officer (CFO), the chief information officer (CIO), the chief technical officer (CTO), or the chief information security officer (CISO).


If the CFO isn't responsible for your company's IT function, also include the CFO or other financial representatives who can address budgetary concerns.


Representatives from each functional area inside the company, who can testify about how they currently use IT to do their jobs. Each representative should make sure that the MSPs being considered are responsive to their needs.


When the process gets further along, you'll want in-house or external legal counsel to help with contract review, ensuring that the terms of the proposed contract are understood and acceptable.
2. How Much Time And Work Will Be Required?
Ask potential MSPs what their onboarding process looks like. MSPs use different methods to onboard and learn about their new customers, some of which are more time- and labor-intensive. Find out what they will need from you, and how much of your time and effort will be required. Some MSPs have longer onboarding schedules, others may work with you to develop an onboarding schedule that takes into account your business requirements. Find the MSP with the onboarding schedule that best fits your needs.
3. How Many IT Providers Should You Compare?
One option usually isn't enough, because you don't have any point of comparison with the market at large. On the other hand, having too many MSPs on your list will waste time and effort as you struggle to compare them all.
I recommend having no more and no less than a small handful of potential MSPs on your list—at least two, and three or four if you can find ones that match your criteria. It's important to do your homework and be sure the MSPs you are evaluating are compatible with your industry and business size.
4. Should You Hire A Local MSP?
If everything else is equal, working with a local MSP is often a wiser choice.
Local MSPs give you faster and easier access to resources—especially during downtime and other IT emergencies—and the opportunity to interact with them on a personal level.
When your MSP visits your business in person, they may notice issues that might not be evident over the phone. In addition, as part of the same local business climate and environment, MSPs near you better understand your needs as an organization.
5. How Can You Identify The Top Local Providers?
Google and other search engines can help you find MSP that operate in your area, but they are not always a reliable source of information about which providers are best for you.
Instead, rely on your local network of acquaintances and business connections. Even if your contacts work in a different industry, ask for their experiences and recommendations. Your vendors, partners, and suppliers might also have good advice to share, including which MSPs some of your competitors are using.
Close To Interviewing MSPs? 4 Questions to Ask Candidates
If you are further along in the selection process and ready to interview potential MSP partners, consider the questions below in to your conversations.
1. What Services Do You Provide?
Does the MSP provide all of their services themselves, or do they also partner with other firms? Do they have an "à la carte" business model that lets you pick and choose products, or do they have a single default offering for all clients?
If the MSP does have a standard offering, what is included in it? What's not included and will it cost extra? Finding an MSP that offers everything you need in a single bundle can vastly simplify and streamline the process.
2. What Level Of Transparency, Communication, And Customer Service Do You Offer?
What time frame is specified in the MSP's service-level agreement (SLA) for responding to a problem? If something is truly urgent, can you pay extra for expedited service?
Do issues get tracked in a ticket management system where you can view their progress, or do they simply disappear into a frustrating black hole until they're resolved? How can you escalate high-priority issues to ensure that they receive the appropriate level of attention?
Your MSP should be willing to sit down and hold periodic reviews about your IT environment, and discuss any strategic investments you need to make in order to improve it. Some MSPs offer "virtual CIO" (vCIO) services, providing advice that will make your IT environment more efficient and stable, and alert you to any noteworthy future developments.
3. What IT Best Practices Do You Follow?
Cybersecurity isn't just about finding the right combination of technologies to prevent malicious actors from accessing your network. According to research by Kaspersky Lab, 90 percent of data breaches are caused by human error.
Look for an MSP that invests in training and education for your employees, so that they understand their role in keeping your IT environment secure. These programs should be ongoing throughout the year to keep cybersecurity best practices at the forefront of everyone's mind.
Data loss and corruption can be disastrous for your business. It's critical to select an MSP that will perform robust backups of your entire IT environment on a regular basis. That way, if you experience an issue, you can use a backup from before the incident to restore your operations to normal relatively quickly.
4. Do You Have Customer References, Case Studies, Or Testimonials To Share?
Nearly every MSP will have references or testimonials that testify to the quality of their work.
Look especially for reviews from customers who have a similar size business, are in a similar industry, and/or share similar business requirements to yours; these companies are more likely to be aligned with your needs, meaning the MSP is likely accustomed to working with similar businesses.
Nearing Your Final MSP Decision? Keep Your Priorities In Mind
You might have identified a variety of deal-breakers when it comes to choosing an MSP: inadequate service offerings, lack of personal interest in your business, lack of experience with companies in your industry, and many more. But how do you go from disqualifying MSPs on your list to choosing the right one for you?
1. Internal Needs
When it comes down to it, the best way to make the final MSP decision is to look at your own internal needs. Think about the IT situations and problems that you've encountered in the past and how you reacted to them. Were there any difficulties with the response and remediation? Are the MSPs you're considering able to address these difficulties?
2. Budget
Think about the budget that you've allocated for your MSP. What does your IT environment mean to you, and how important is it to your business? What happens if the environment isn't working properly or at all? Make sure that your MSP budget is fair and reflects the importance of IT in your business.
Think We Might Be The Right MSP For You?
A lot of questions and factors go into choosing the right MSP. At Kelser, we treat your business as if it were our own. We are committed to learning about your business goals and priorities, and are well-positioned to advise how IT solutions can best play a role in your success.
Whether you are just starting the MSP selection process or are nearing a decision, we can help. Find out why and how we work a little differently from other MSPs and the advantages that can provide for your business.