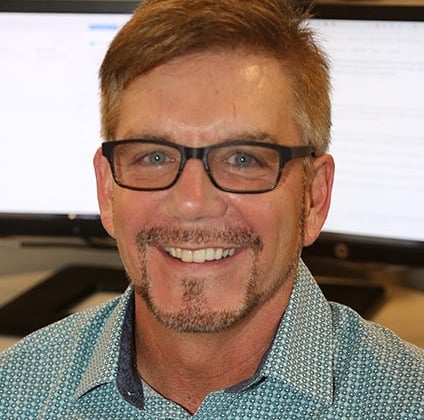 Managed Services: When to Expect On-Site vs. Remote IT Services
Is your IT support group overwhelmed? Does your website take forever to load? Is your customer experience suffering? Do software upgrades happen at inconvenient times? Are help tickets lagging?
If you are considering hiring an IT managed services provider (MSP), you may be wondering how you'll know you are getting the support you are paying for. MSPs can provide a lot of support remotely, but when should you expect on-site support?
I've worked in the IT industry for more than 25 years and have been a virtual Chief Information Officer (vCIO) for more than 10 years. We hear these questions a lot from potential customers.
By the end of this article, you'll know how MSPs work, what goes on behind the scenes, how to know you're getting what you pay for, and why you might not need to see your MSP as often as you think.
What Does An MSP Do?
Every MSP handles things a little differently and may include their own flavor of services in their support contract. No matter which MSP you choose, they should be your IT business partner. They should look out not only for the best interest of your company today, but for the future as well. They should proactively manage your IT environment, and anticipate your technology needs.
Most people think of an MSP as an organization that provides help desk services. When something goes wrong, the MSP will fix it. While this technically is true, an MSP can offer so much more than a traditional "break/fix" model.
Certainly, the MSP is responsible for keeping your business running and competitive from an IT infrastructure standpoint, but an effective MSP relationship can provide your business with the strategic fortitude to anticipate and best support your needs.
For example, if your business is looking to add scanner capability in your warehouse, your MSP can be a resource in the planning process. Or, if you want to add or upgrade to a new software package, the MSP can help you determine whether your current server will be able to handle the new computing demands.
By understanding your end goal, your MSP can lay out technical options that will provide exactly what you need.
Essential Services
Essential services typically ensure that your IT infrastructure is available, fast and secure. They often include:
calls to a help/service desk (check your contract to see if these are unlimited)

automatic workstation patching and updating

domain name services (phishing protection)
employee cybersecurity awareness training
email and messaging support
spam filtering and protection
disaster recovery precautions such as automatic back ups (often to the cloud)
Additional Services
Additional services may be available including guidance from IT experts serving in the roles of Technical Alignment Manager (TAM) and virtual Chief Information Officer (vCIO). These technology professionals use their industry expertise and in-depth understanding of your business needs to provide strategic project planning and budgetary guidance.
During site visits, a TAM tackles a checklist of priorities identified jointly with the client. Typically, security issues take priority, but assignments may also include patching servers or updating workstations, among other things. The customer often helps identify the priorities for the TAM's site visit.
Using their broad industry knowledge, the vCIO identify the best solutions to issues and ensure that the organization's technology strategy aligns with its business goals. The vCIO provides actionable, strategic guidance and budgetary expertise to keep organizations headed toward future success.
What Can MSPs Do Remotely?
While we always enjoy seeing our customers, the majority of our work happens behind the scenes. In fact, we understand that it sometimes can be hard to see the services we provide.
MSPs constantly monitor client's computers, servers, firewalls, and networks. We receive automatic notification about things that can negatively affect your IT productivity (i.e. virus or malware incidents, failed backups) and we can remediate before you even know it's a problem.
Software updates and patches, as well as many security issues and service requests can be handled remotely. At Kelser, for example, when customers call our service desk, our goal is to get users up and running remotely on the first call, even if that means calling together our engineering team in an impromptu meeting to address an issue.
Having said that, we are always available to come on-site for incidents and service requests that can't be handled remotely.
When Might An MSP Come On-Site?
While a majority of things can be monitored and fixed remotely, there are times when your MSP will need to come to your place of business. The provider and your contract should outline the frequency of on-site support. Here are some of the reasons your MSP may come on site:
1. To replace or fix hardware
If your laptop or another piece of hardware stops working and we can't fix it remotely the MSP will come on-site to provide hands-on attention or to be replaced the equipment.
2. To maintain on-site servers
While many organizations have switched to cloud computing, others continue to use on-premise servers. When these servers are scheduled for maintenance, an MSP engineer will need to come on-site.
3. To discuss upcoming IT projects
Many MSPs will meet face-to-face to discuss strategic initiatives to help your business run more efficiently.
Whether you want to implement new software that will better support your operations or the MSP engineer has ideas to streamline your IT infrastructure, on-site meetings enhance opportunities for interactive discussion and brainstorming.
4. To provide Business Continuity Disaster Recovery services
Business Continuity Disaster Recovery (BCDR) services may be covered in your service contract or come at an added cost.
If your business experiences a security breach, your MSP may come on site to provide live BCDR support on-site to get your operations back up and running.
5. To facilitate expanded service
As mentioned above some MSPs also have opportunities for expanded service that will provide a closer relationship with the customer and more on-site work. Add-on services often includes dedicated IT experts who provide regular hands-on, strategic service to your organization as well as special projects.
Ready To Learn More About Choosing A Managed IT Services Provider?
Each managed service provider offers different services and pricing. The good news is that you may be able to get a comprehensive plan that fits your business without breaking your budget.
Knowing when to expect on-site and remote services is an important part of the equation.
Remember there are things that can be done remotely such as monitoring computers, networks and firewalls. There are also times when an MSP will come on-site for things like to replace or fix hardware or on-site servers. Understanding the difference can help alleviate frustration.
Before you sign on the dotted line with the first MSP that you meet with, check out this article's helpful tips for choosing an MSP: Best Practices for Choosing a Managed Services Provider. We've found in our over 40 years of providing IT support that these best practices can prevent companies from making some common mistakes including choosing an MSP that isn't a good fit for them.