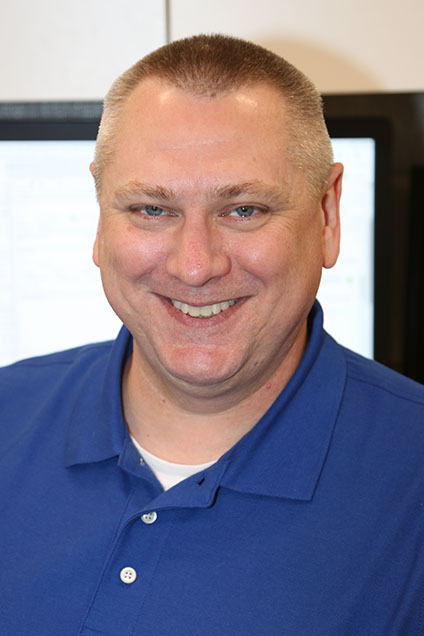 Choosing An IT Provider? 10 Qualities For Success
You've decided that working with an IT provider is the right move for your business. You're done worrying about which part of your IT infrastructure will break next and how much the fix will cost. You are on the path of paying one, reliable amount each month for your IT support.
You're feeling good about your decision, but want to know that the relationship will be successful. Like any other business decision, you want to know that your investment will pay dividends.
As a systems engineer at Kelser, I've worked with companies like yours for more than a decade. I've seen some great fits and heard some horror stories. I can tell you some of the important qualities to look for in an IT partner.
This article will explain why soft skills are just as important as technical know-how, which skills to look for in your IT provider and how to ensure your IT partner has the right balance.
Here's an example of why people skills are important: I once was on a job where a supervisor wanted to install another printer on an employee's desk. The employee didn't want the printer on her desk, so not only was I the technical liaison, but I also helped broker a deal that accommodated everyone. People skills make a difference!
Let's talk more about why they matter.
10 Technical and People Skills MSPs Need
When shopping for an IT partner, it's fairly obvious that technical skills are important. You want to know that the professionals you are hiring have the skills to do the job.
Size is also important. Your IT partner needs to be big enough to have the technical talent pool your company needs, but small enough that you see the same people providing your on-site support over a month or a year. Nobody wants to feel like a number.
When hiring an IT provider, the one thing many people overlook is the importance of soft skills: the characteristics and interpersonal skills that enhance the working relationship.
It's important that your IT partner focuses on the users behind the technology; as well as the technology itself. Your staff wants to know that your IT partner understands their pain when something isn't working. The IT support folks need to be able to demonstrate that they are driven by a desire to help.
So, what are some of the skills and attributes you should look for?
1. Communication
Clear and concise communication is the key to any good relationship. The same is true for your IT partnership. While the technical folks may understand the language of firewalls, access points, servers, and switches, the user just wants to know that their computer is going to get them through the tasks they need to complete in a given day.
Your MSP team needs to be able to switch back and forth between these two "language" requirements: to know their audience and the best way to communicate with them.
When working with you, the MSP should strive to understand your needs by asking questions. Many times, a business owner or employee knows what they want to accomplish but not the specifics about the technology they need to get there. The MSP's job is to present options in a straightforward way with minimal technical language.
Listening and explaining things in plain English helps establish trust and demonstrates an equal partnership with both parties looking to achieve the same goals.
Let's talk about a specific example.
Many companies offer guest Wi-Fi. There are numerous reasons the guest Wi-Fi should not be on the same network as the company's internal systems (speed and security among them). If you trust your MSP, you'll understand that they have your best interest in mind and are trying to protect you, rather than simply trying to get you to buy something.
Communication is key to managing expectations, too! If your MSP tells a user their issue will be resolved in an hour, it's important for them to check in before that hour is up, explain any issues that may cause a delay, and update the timeline. No surprises.
2. Critical Thinking
Your IT partner is an important member of your team. As such, they need to have the critical-thinking skills to help your business anticipate and prepare for issues. You want someone who has the understanding of knowing when a quick-fix is appropriate or more fact-finding is necessary.
Jumping to conclusions is never a good approach.
For example, when email stops working or you have a presentation to give in 10 minutes and the PowerPoint slides will not display on the screen, there is usually a setting that is out of alignment, necessitating only some quick troubleshooting and a few settings changes.
When more is required, your provider needs to be able to accurately analyze a problem, detect patterns and get to the root cause. When they see multiple workstations affected in the same way, they need to look beyond simply fixing each workstation and dig deeper to see if there is something at a more basic level that is causing the issue.
If your provider is curious and open to connecting the dots, that will go a long way toward optimizing your IT infrastructure and avoiding future downtime.
3. Creative
When an IT provider comes in and recommends upgrading everything at the same time, that should send up a red flag.
To be effective, your IT partner should work with you. For example, if you've just bought a new server, they figure out ways to optimize it (rather than suggesting an expensive new server) to maximize your investment and work the new server into your long-term plan.
Creative thinking can often help maximize your current IT investment and environment.
As a member of your team, they should be looking for cost-effective solutions to the issues your team is having, while also advising you about future purchases that could be game-changers.
4. Respectful
A solid partnership is built on a foundation of mutual respect. The IT provider you choose should be respectful of your time, people and budget. They should demonstrate emotional intelligence.
They will be reliable. They will show up on time (or let you know when they are running late) with a pleasant attitude and be ready to work. They will return your calls when you expect them to. They will honor their commitments. They will treat your employee as an important customer. They will talk with the user about the issue they are having and be empathetic, expressing an appropriate level of personal concern and understanding.
They will be flexible and accommodating, working with your schedule to provide optimal service at a mutually convenient time. They will admit when they are wrong or when things don't go as planned and approach each job with a willingness to help and accommodate your unique requirements.
For example, I've worked with clients who are in sensitive fields like medicine or counseling. These people work in a high-stress environment every day and require special consideration. They may be impatient with technology issues because more important things may require their immediate attention and focus. The sometimes life-and-death issues of their clients take priority.
In another case, our team was replacing hardware in the middle of a workday. We didn't want to impede the customer access by walking in and out the front door with big boxes, so we made other arrangements to get into the building. Being mindful of the customer and their business needs is key to a good working relationship.
In a stage play, the IT provider should be the stage crew, not the star.
They operate behind the scenes ensuring that everything runs smoothly.
5. Collaborative
Your IT partner should approach the relationship with a spirit of collaboration, working with your business to optimize your IT infrastructure in the best way for your organization.
You may not know what the root problem is, but you know Wi-Fi is slow. Like a good mechanic when you tell them your car is making a noise, your IT partner should be able to diagnose the problem and present alternative solutions.
If you want to improve your security, they should ask the right questions to find out whether you need more secure email or servers or databases, or a combination.
A good IT partner will talk to you about what you need, both in repair and upgrade of current systems but also where your company is going and what technology will support you.
Many times, existing systems can be improved upon to reduce the need for break/fix service, minimize disruption, and improve the user experience.
Here's an example of how simple fixes made dramatic improvements for a customer:
A customer came to us looking to resolve some glaring problems: mobile device management, replacing old computers, improving network stability, and overall security.
Replacing the aging computers immediately cut down on the number of service calls. It also reduced employee downtime.
Structured Mobile Device management made it possible for the company to scale out more devices with little or no additional management costs per device.
Finally, as part of network improvements, we replaced one critical router which was causing bottlenecks. We also restructured some of the network traffic within the company to make it more efficient.
These changes made the overall business more efficient and opened the door to upgrading their guest Wi-Fi to a business-grade wireless access point configured with a captive portal with company branding which requires guests to acknowledge a term of use agreement.
The new guest Wi-Fi is completely separate from the corporate internet, providing an additional layer of security.
Your IT partner can provide the vision and advice to get you where you want to go.
6. Organized
You will rely on your provider to keep your business up and running. If they show up late for meetings or don't have the things they need to complete the job, that means more downtime and lost opportunity for your business.
The IT partner you hire should demonstrate that they have strong project management skills and know-how to get big jobs accomplished quickly and in an orderly fashion. You want an IT partner that provides a reliable budget and schedule for any project work. Don't be afraid to ask for recommendations from current or past clients.
7. Perseverance
Ever tried to change a tire on your vehicle? Loosening the lug nuts can be impossible! But...when you have no choice, you keep trying until they FINALLY start to budge. Persistence pays off.
The same characteristic is important in your IT provider. Sometimes a simple fix is all that's needed, but in the example mentioned earlier, sometimes it's important to dig a little deeper.
You want someone who isn't not going to stop at the simple, obvious fix when a root-cause analysis is what's really warranted.
There will always be things that need to be repaired, but when you look at the root cause there are often patterns and things that can be changed to resolve more than one small problem.
When your IT provider has patient, passionate workers on staff who are determined to go the extra mile, the partnership will yield benefits that avoid future downtime and cost for your business.
8. Leadership
One of the big advantages of hiring a managed IT partner is that you have a strategic IT partner who takes the time to understand your business needs, goals, and strategy.
A managed services provider (MSP) provides a team of professionals whose expertise ranges from project management to systems engineering, network engineering to security, and service to installation. You have access to a wide range of skills to ensure that you will get the best solution for any given issue.
Whether you need help with spotty Wi-Fi, connecting remotely, upgrading hardware, or expanding to a new site, MSPs understand that technology has many different components and have the experts you need to get you the results you need.
While an MSP might not be the right solution for every business, partnering with an MSP will ensure that you have a partner that will work by your side to optimize your IT infrastructure so it can ensure the overall success of your business.
9. Innovation
Your IT partner should be a thought leader in the industry, keeping up-to-date on technology advances and tracking emerging trends and cybersecurity threats.
They should proactively recommend solutions to problems before they even hit your network, making sure your systems and hardware are always optimized for success.
10. Hard-working
This may go without saying, but you want to hire an IT partner that enables their staff to take initiative. We all like to work with people who consider the best interests of the team but also have the skills and confidence to work independently. Your IT partner should be no different.
A goal-oriented IT provider that works with your organization to solve the day's issues and provides strategic guidance about your organization's future goals and needs is invaluable.
Look for an organization that is flexible and accustomed to multi-tasking, so that when you raise an issue you know they'll handle it quickly and efficiently.
How Do You Know Which IT Provider Has What You Need?
When evaluating providers, invite them in for an interview. Act like you are hiring an employee. The ideal partner for you will be the one that treats your business like its own.
Ask questions about their technical abilities, but don't overlook interpersonal skills.
Talk about the particulars of your current IT infrastructure. Find out how they handle service requests. Ask if you will have a dedicated technical and salesperson as your contact when you call the provider. Find out whether you will talk to the provider's team when you need service or if they pass you to a third party.
Do they have experience with companies like yours? What is their average turnaround time on service requests? Are they flexible enough to change priorities on the fly? What happens when a network or server goes down? Are your service calls limited to a certain number in a given timeframe? How easy is it to scale the contract up or down based on business demands?
Ask for examples. Ask for customer recommendations. Do your homework.
Just as when hiring a new employee, the time you spend evaluating your IT partner will pay dividends in the long run.
Find The Right IT Partner For Your Business
As we've noted, finding the right IT partner is important. Strong technical skills are key, but now you know the interpersonal skills to look for and why they matter.
I work at Kelser Corporation. We provide a full complement of managed IT services for our customers. We provide a valuable service for our customers, but I'll be the first to tell you that we are not a good fit for every organization.
We focus on small- to medium-sized businesses in Connecticut and surrounding states. We do this because we want to partner with each customer in a meaningful way, aiming to leverage not only our technical knowledge but our people skills as well.
We understand that trust and meaningful business partnerships are important.
Our 40 years of success in providing IT solutions would indicate that we are doing something right, but we know that we are not the only game in town.
We recommend you check out other IT providers. Click the button below to find out if Kelser is a good match for your business.