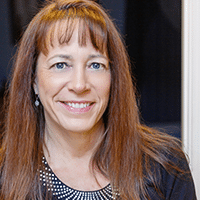 Proactive Vs. Reactive IT Support: Do The Differences Matter?
In today's business world life moves fast. Business leaders understand that their technology infrastructure needs to keep up. Most organizations have either internal or external IT support, but is it proactive or reactive? What does that mean and does it even matter?
These are all good questions.
As a managed IT support services provider, Kelser hears these questions a lot. Our offering provides our customers with proactive IT support, but we know that it isn't the right solution for every organization.
Rather than convince you that we have the only solution for you, we are committed to providing honest information about both types of IT support so you can decide which solution is best for your organization.
We know this is a different approach, but the truth is, it doesn't do either of us any good to work together if we aren't the right fit. It will lead to headaches for you and for us.
That's why we focus instead on providing honest, easy-to-understand, informational articles that you can use to make the decision that will be the best fit for you.
What Is Reactive IT Support?
Traditional IT support is reactive. As the name implies, when something happens to your devices or servers, you "react" by calling your service provider. The provider sends someone to come and troubleshoot the problem and provide a solution after an event occurs.
What Are The Advantages Of Reactive IT Support?
Businesses choose reactive IT support for a number of reasons.
1. Cost
Reactive IT support is a pay-as-you-go option. You pay only for what you need when you need it. Using reactive IT support can provide significant cost savings especially when compared to the cost of hiring in-house IT experts.
This type of arrangement can be advantageous for companies with limited resources.
2. Accounting Categorizations
Some reactive costs (such as hardware and device purchases) fall into the category of capital expenses. Others (like software or security related costs) may be booked as operating expenses. This distinction can be beneficial for some organizations.
3. Convenience
When something breaks, you make a call and someone comes to fix it. You have the resources you need when you need them without bearing the management burden of a full-time staff of IT experts.
And, any internal IT staff you may have can manage their daily tasks without being interrupted to respond to emergencies.
What Are The Concerns With Reactive IT Support?
This article wouldn't be complete without outlining the concerns associated with reactive IT support.
1. Lack Of Strategy
Reactive IT support focuses strictly on fixing issues that arise. There is no ongoing support and maintenance and no strategic, forward-thinking, or planning involved.
---
Related article: Why Is It Important To Align IT And Business Strategy?
---
2. Cost
While reactive IT support is cheaper than hiring internal IT staff members, the cost of this service model is unpredictable.
Depending on the age and complexity of your infrastructure and devices, you may end up needing a lot of service and never knowing when something else will go wrong. If you need your equipment restored quickly, you may end up paying premiums.
These unpredictable costs can make budgeting difficult.
3. Unpredictable
When you rely on external reactive IT support, you will likely not know the skills and experience of the person coming to fix your issue.
You also may not know how soon they'll be able to fix your problem, whether they will have what the job requires, and whether the solution they provide will address the root cause of the issue. And, chances are that you won't know the full cost of the service call until after the fact.
4. Inefficiency
Reactive IT service providers often send a different person each time you need service. As a result, fixes could take longer as each technician or engineer will need to familiarize themselves with your infrastructure.
In addition, reactive service providers often charge by the hour, which means the provider makes more money the longer a fix takes.
5. Security
Reactive IT support providers can help restore service if you are hacked, but at that point the damage is already done. They don't offer the ongoing protection that prevents a cyber attack from happening.
What Is Proactive IT Support?
Just as an annual physical exam can detect or prevent small health problems from growing more serious, proactive IT support provides ongoing monitoring and management of your entire IT infrastructure (including devices and servers) to identify and mitigate problems before they have a chance to grow larger.
What Are The Advantages Of Proactive IT?
The benefits of proactive IT support include:
1. Comprehensive
Proactive IT support typically features:
Technology Experts & Strategic Planning
Proactive IT support often includes the services of technical experts such as a virtual chief information officer (vCIO) and technical alignment manager (TAM) as well as a technical solutions architect and service delivery manager (SDM).
This team of experts provides technical and strategic advice that includes planning, project management, budgeting, and scheduling.
Managed Servers & Networks
Proactive patching and updates ensure that servers and networks are working efficiently and safely, protecting against congestion, performance issues, equipment failures, and security breaches.
Data backups are a key part of proactive IT.
Proactive IT verifies that backups are executed properly, the process works as planned, people know how to access the backups, and that data can be restored quickly in the event of a cybersecurity incident or data breach.
Managed Workstations With Automated Patching
Automated installation of security and performance patches ensures that workstations are kept secure, up-to-date, and working efficiently with minimal downtime.
Proactive IT includes ongoing monitoring of devices as well as planning, budgeting, and scheduling for upgrades, replacements, and asset disposition.
Your IT environment is continuously monitored using proactive automated tools and systems. When the provider is notified of unusual activity, they can react quickly to resolve any issues before they become a problem across your network.
Email management and support for related technical issues are typically included in proactive IT.
Managed DNS-Based Protection
DNS-based (Domain Name Service) protection is another element of proactive IT support. This ensures that web addresses you think you are going to are safe and have not been compromised before you get there.
It protects against phishing attacks and can keep mobile users safe on and off your local network.
Managed Spam Filtering And Protection
Anti-spam filters that check emails against industry-standard and organization-defined criteria for spam and virus controls are another proactive IT support tool.
Incoming and outgoing items that fail these checks are quarantined and not delivered, reducing dangerous and unnecessary email, and preventing your users from distributing malware, spam, and viruses to contacts.
With proactive IT support, automatic maintenance happens regularly behind the scenes on a schedule, keeping systems up-to-date and minimizing downtime.
Anti-malware proactively catches attacks that standard antivirus software may miss. It defends before, contains during, and helps remediate after an incident.
It tracks programs, so you always know exactly what's running where and when across your endpoints and, if a program suddenly becomes malicious, it alerts the provider.
Security Awareness Training
In addition to patching, monitoring, backups and other security advantages, proactive IT support includes an often overlooked security tool that has been shown to significantly reduce the possibility of a security breach: employee awareness training.
---
Related article: What Is Employee Security Awareness Training? Do I Need It?
---
This training helps users learn to identify and recognize common threats, how best to protect company information, and the role they play in security.
2. Cost
Proactive support gives small and medium-sized organizations access to a broad range of technical experts at a fraction of the cost of hiring a full complement of internal IT staff.
In addition, proactive IT support organizations typically charge one predictable, fixed-cost every month eliminating the budget impact of unknown IT service costs.
3. Strategic Alignment
Proactive IT support gives you the opportunity to plan ahead for the IT tools that will help your business succeed.
Whether its a new server that will increase efficiency and security, or a device refresh, looking ahead means staying ahead of your technology and budgetary needs.
What Are The Concerns With Proactive IT?
Some of the concerns you might have about proactive IT could include:
1. Cost
Proactive IT support can be more expensive than reactive IT depending on the condition, age, and complexity of your IT infrastructure.
But many businesses are surprised at their total IT spend when they add up the capital and operating expenses associated with their IT environment (including licensing fees, device and hardware costs, and unpredictable service fees).
In most cases, ongoing proactive IT costs provides a reasonably comparative (and much more predictable) cost than reactive IT.
In addition to the fixed monthly fee, there may be one-time setup fees as well as costs associated with projects that fall outside the scope of the monthly agreement.
2. Commitment
Proactive IT support is usually provided through an agreement that is months or years in length. This can be restrictive if you end up signing with a provider and the relationship doesn't work out.
3. Security
Security is often a topic of discussion when organizations consider using any external IT provider. While most are very good about keeping your information safe, it only takes one bad apple to ruin things.
When trusting any outside organization with the keys to your kingdom, make sure to ask how they will protect your data.
What's The Bottom Line?
At this point you have a full understanding of the similarities and differences between reactive and proactive IT support.
You know the advantages of reactive IT support (cost, accounting categories, and convenience) and the concerns associated with it (lack of strategy, cost, unpredictable, inefficiency, and security).
We explored the benefits of proactive IT support (comprehensive, security awareness training, cost, and strategic alignment) as well as the concerns people have with it (cost, commitment, and security).
At this point, you have all of the information you need to make an educated decision about the right kind of IT support for your organization. This is a big decision and involves investment, so you want to have as much information as possible.
We also encourage you to explore several providers. This may seem like a lot of effort, but it will pay off in the long run. It's so important to find a support team that is the right fit for you. Just as with any other major purchase, you want to comparison shop to make sure you get the best option.
The good news is that you already understand one of the main differences in external IT support: reactive and proactive.
One way many organizations choose to achieve proactive IT support is by working with a managed IT support provider. Read this article to explore what a managed IT support is and how much it costs.
Not sure if your organization is big enough for managed IT? Learn whether your organization is too small for managed IT support.
Or, if you aren't sure whether managed IT support is right for you, click the link below for a free tool that you can use to:
✔️Evaluate your current IT infrastructure and processes
✔️Identify your current IT gaps versus what your business needs
✔️Ensure that your organization has the technology it needs to be successful