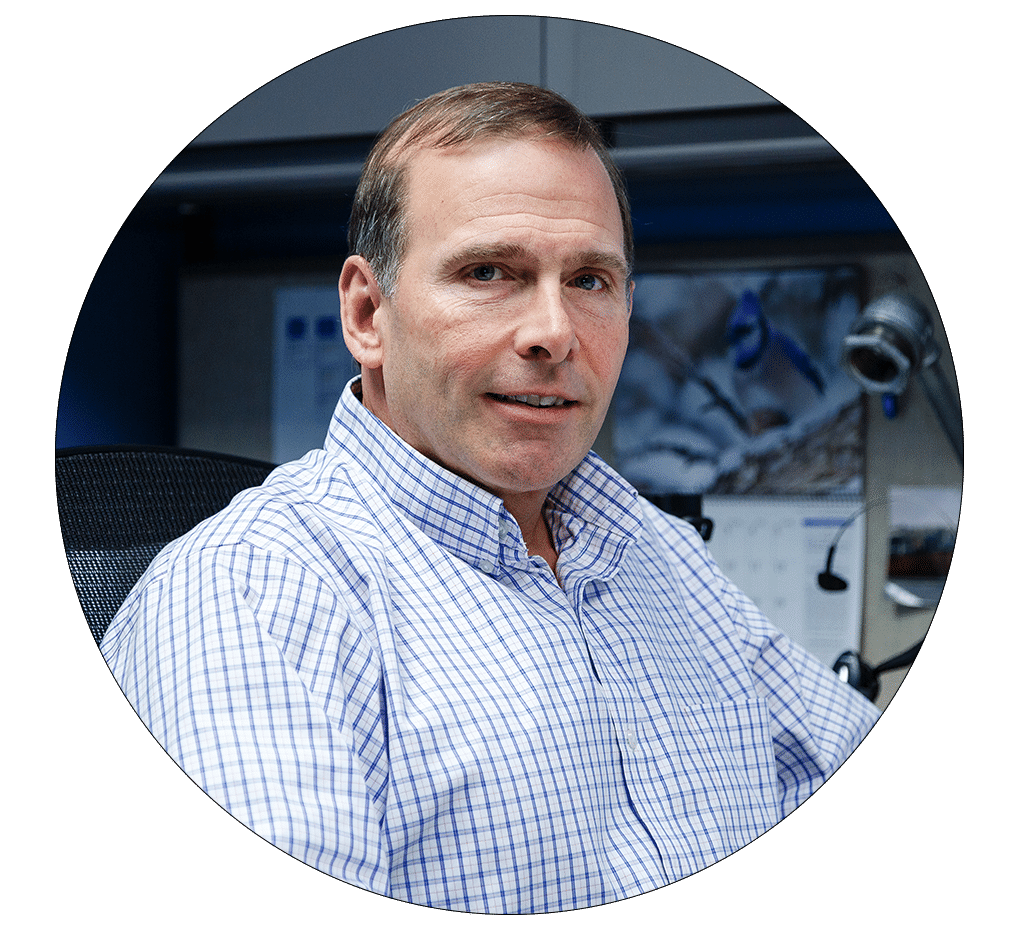 How Much Does Managed IT Cost? What's Usually Included?
If you work for a small- to medium-sized business (SMB) and are responsible for managing IT, you may feel like you are caught between a rock and a hard place. Your IT staff (if you have one) is likely no more than a few people. This results in a limited knowledge base and technical skillset, while the daily tasks seem unlimited.
You are the personification of that old saying, "A jack of all trades is a master of none, but oftentimes better than a master of one."
Small organizations struggle to manage daily service requests, upgrades to software and hardware, and making sure you're protected against cybersecurity threats. Then there's that whole proactive, strategic component that comes into play as well.
You may be trying to evaluate creative ways to tackle all of these challenges, but be unsure of which solution will work for you and how much it will cost.
We understand. For more than 40 years, Kelser Corporation, a managed services provider (MSP), has helped businesses just like yours. We can strengthen your IT infrastructure and help you implement cost-effective, future-looking technology strategies that position your business for future growth and success.
If you are wondering what MSPs do and how much they cost, this article will help clarify things by giving you a general overview of MSP costs, so that you'll have a better idea of industry-wide cost schedules, and some of the factors that affect them.
How Much Do IT MSPs Charge?
Working with an MSP provides organizations with a predictable IT support model.
Rather than holding your breath awaiting a bill from your break/fix provider, an MSP gives you the confidence of knowing your costs. This provides the advantage of planning ahead and budgeting for a fixed, reliable cost each month.
Another advantage of working with an MSP is that you have a second set of eyes looking at your infrastructure. This provides opportunities for performance and safety upgrades that might otherwise go unrealized.
When working with an MSP, businesses can expect to pay anywhere from $100 to $200 per employee device/computer user per month.
So, if you have 10 employees who use computers to do their work each day, you can expect to pay between $1,000 and $2,000 per month to do business with a managed services provider.
Bear in mind though, that MSP partnerships will largely replace your break/fix computer costs, your software licensing costs and the cost of overhead expenses associated with hiring your own on-site IT staff.
There may also be one-time-only setup fees associated with onboarding an MSP. Separate fees also may apply for projects that fall outside the scope of monthly MSP fees.
What's Included In The Monthly IT MSP Fee?
Most MSPs operate on an annual or monthly fee schedule. Each MSP's offerings may vary slightly, but in general terms, the MSP agreement typically includes:
Many MSPs include the services of IT experts in their monthly fee including a:
virtual Chief Information Officer (vCIO)
These IT professionals bring a strategic approach to your IT infrastructure. They provide advice about how IT tools can best support your short- and long-term goals and objectives.
vCIOs have a broad view of industry developments as well as technology. They know the questions to ask to ensure your IT infrastructure is well-positioned to meet your needs - not just for today, but for the future as well.
Technical Alignment Manager (TAM)
The TAM is your hands-on expert who knows your IT infrastructure inside and out.
This person constantly monitors and maintains your IT environment (remotely and on-site as needed) to ensure optimal health and performance, and alignment with best practice standards.
They work with you to identify service priorities and make sure they address your pain points.
Service Delivery Manager (SDM)

The SDM provides a holistic view, focusing on strategic initiatives and process improvements. One of the responsibilities of an SDM is to coordinate your hardware orders, deliveries, and installations.
The person in this role also acts as a conduit of information between IT engineers and your business, translating technical language into easy-to-understand terms and vice versa. As a result, issues are resolved quickly and with less frustration.
SDMs also oversee project work from proposal to completion as a liaison between the client and technical staff.
Monitoring and Management
When people think of an MSP, they usually focus on IT support. While it is critical to have a place to turn when your computer isn't working, an MSP offers much more than help (service) desk support.
MSPs monitor, manage, and remediate issues related to laptops, desktops, and mobile devices. This includes email, anti-virus, anti-malware, automated patching, and remote monitoring.

Issues may be raised by a customer call to the help (service) desk, but effective MSPs proactively seek out opportunities to address issues before customers are even aware that they exist.
MSPs monitor firewalls, switches, and access points to identify issues, apply patches, and keep your switches running securely at peak performance.
Automated patching and remote monitoring/management (RMM) are key elements of your server infrastructure.
MSPs monitor, manage, and remediate issues related to physical (and virtual) servers.
They proactively respond to issues that arise through routine monitoring or that customers alert them to. These issues may include trouble with the operating system; remediation of server hardware failures and viruses; and management of anti-virus and anti-malware tools.
Business Continuity/Disaster Recovery
MSP partnerships allow business owners and IT professionals to rest easy knowing their systems are backed up regularly.
A solid backup and recovery platform is the best way to keep your information safe, preventing loss and downtime in the event of a cyber attack.
By accessing backup information, MSPs quickly restore business capability. Business continuity services range from local disk-based backup to cloud-based backup to disaster recovery.
Software Patching, Updating, Monitoring
When an MSP is proactively monitoring, patching, and updating your software, your technology is up-to-date, leaving you to focus on other elements of your business.
An MSP's team of professionals offers expertise for your IT infrastructure. From email to anti-spam, anti-virus, and anti-malware, an MSP has the expertise to keep your business running smoothly.
Employee Awareness Training
Cyber threats are constantly evolving. Employee cybersecurity training provides a fresh approach to address current and emerging threats.
MSPs stay ahead of the latest tactics and provide ongoing cybersecurity training for your first line of defense: your employees.
According to published reports, 88-95 percent of breaches come from user errors. Regular cybersecurity awareness training for employees, has a direct impact and can significantly reduce the likelihood of a breach.
Cybercrime is growing and the security landscape changes very quickly. As new threats emerge, it's important to have good quality cybersecurity experts looking after your IT environment.
MSPs have talented, knowledgeable cybersecurity experts on their team who develop layers of security support systems to keep your IT running safely and efficiently.
What Affects The Monthly IT MSP Fee?
There are a number of factors that come into play when an IT MSP calculates its fees. Some of the common factors are outlined below.
Since software licenses are priced either per user or for a certain number of users, this is a key element in MSP pricing.
As your employee count fluctuates, understand that MSPs may need to increase your monthly fee based on new users (and the associated software licensing fees) or, conversely, they may be willing to reduce your monthly fees if your employee count (and associated user total) decreases.
Size and Complexity of Environment
Since an MSP manages your network, another factor in price is the number of servers, network devices and employees that are part of your IT infrastructure. The more employees, devices and servers you have, the more licenses and bandwidth you will need to support your operations.
Type of Software And Associated Licensing Fees
Most MSPs provide a standard package of software to support your business-critical applications. The licensing fees for different types and levels of software will vary from one MSP to another.
Some MSPs may allow you to select different items in their package that are a priority for your organization, yielding cost savings. Others may insist that you use their entire package because it all works together to enhance safety and efficiency of your business.
The right answer for your business may be different than for someone else's business.
Are There Other Fees When Working With An MSP?
When partnering with an MSP, be aware that additional fees may come into play.
It's important when comparing service providers that you read the contract carefully, so you are sure to compare apples to apples.
Fees can vary among MSPs. For example, some MSPs provide unlimited calls to the help or service desk. Others charge by the call or provide a limited number of calls with additional charges for calls beyond the agreed-upon number.
Most MSPs charge extra for things like:
Each MSP does things a little differently. Whether you are preparing to partner with an MSP for the first time, or switching from one provider to another, there will be an upfront cost to prepare your network for your MSP.
Some factors that affect these fees include:
1. Current State And Complexity Of Your IT Infrastructure
If components of your infrastructure are more than five years old, upgrades will be included in your proposal or onboarding costs.
MSPs assume responsibility for the safety and security of your network, so they will require a certain level of structural integrity.
If your infrastructure is relatively simple and current, your onboarding costs will likely be less than an organization that has a complex infrastructure with a lot of remote sites and highly specialized security needs.
For example, a large organization with a machine shop that manufactures complex components for Defense Department applications may need more onboarding work due to compliance requirements than a three-person travel agency whose employees all work from one site.
2. Regulatory/Compliance Requirements
If your business needs to adhere to compliance requirements that are beyond the norm, this may incur an additional fee. For example, bringing your business up to specific Department of Defense requirements like NIST 800-171 may require additional attention and fees.
If your MSP recommends a hardware upgrade to a new server, for example, to enhance processing speed and/or security, there will be an additional fee. An effective MSP will work with you to plan out these purchases well in advance, so you know what to expect and there are no surprises.
As mentioned previously, the monthly fee that an MSP charges is dependent on the number of employees using the software provided. As you add employees, expect that your monthly fee may increase.
Ready To Find Out More About Working With An MSP?
Now you have a better understanding of what MSPs cost, what's included, and when additional fees may come into play.
You know an MSP provides benefits including strategic advising; monitoring and management; business continuity and disaster recovery; patching, updating, and monitoring; employee awareness training; and cybersecurity oversight.
We've talked about the factors that affect an MSP's monthly fee including the number of users and types of software/licensing fees.
And, we've highlighted a few things that might result in extra fees such as onboarding, and infrastructure updates, among others.
If you're ready to find out more about how much your SMB can expect to pay to develop a strategic IT partnership that enhances security, makes your IT infrastructure efficient and available, aligns with your business goals, and positions your business for future success, check out this article: What Does Kelser Charge For IT Managed Services? What's Included?