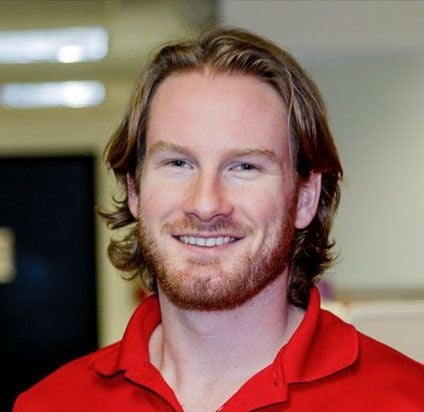 When should I submit a help desk ticket to Kelser? What happens next?
Even with managed services proactively addressing your technology problems, you'll still need technical support from time to time.
Whether you're a new employee at one of our clients wondering how to get your problem fixed, curious as to what it would be like to use Kelser as your help desk, or just wondering how it all works, you've come to the right place.
One of the perks of a managed services agreement with Kelser is that you get unlimited technical support and an entire staff of certified professionals to solve your issues.
As Kelser's vice president of relationships, I manage our help desk as well as act as a go-between for our dispatchers, engineering resources, and basically anyone else at Kelser that can help address your concern. I've played a part in thousands of tickets so I'm ready, willing, and able to walk you through this process.
When you've finished this article, you'll know exactly when (and when not) to submit a ticket, how to submit a ticket, what to expect after you submit a ticket, and some options for escalating your ticket in the event of an emergency.
When should I submit a ticket?
Ideally, your technology should never let you down. Unfortunately, we know that's not the case and as such we're here for you when issues do arise.
Whenever you feel your technology is failing you or compromising your work you should submit a ticket. It could be something as simple as forgetting your password all the way to complicated things like a loud, constant beeping coming from your main server and none of your systems are online.
Again, if you're in doubt if it's something that you should submit a ticket for, feel free to send it in just in case. You have unlimited technical support with your Kelser managed services agreement, so it won't hurt to check.
When
shouldn't

I submit a ticket?

A basic guideline for most employees is that if it has nothing to do with your computer or computer accessories, it's probably not something we can fix. If you're an employee that deals with other parts of the IT environment like servers, switches, firewalls, routers, and things like that, those are likely covered.

Our hands are tied when it comes to things like power outages, internet service provider outages, office HVAC, electrical, or personal machines not under contract.

That said, it's better to be safe than sorry. If you are unsure if you should submit a ticket or not, feel free to submit one. We'll review the request and let you know if it's covered.
How do I submit a ticket?
Let's say you come into the office first thing in the morning and notice something strange. Your computer is on, you're logged in, and you can reach the internet. However, for some reason, your Microsoft Excel won't open, and you have a specific spreadsheet that you need to show at a lunch meeting today.
This is a great example of when to submit a ticket.
The first thing you want to do before submitting a ticket is to gather as much information about the issue as you can. In this case, your type of computer, if it was the desktop or online version of Excel, what operating system you're on (Windows or Mac for starters), and what happens when you try to open Excel, would all be great things to include.
The more details you can give us upfront, the sooner we can get you back to working at full steam. This includes your information and the best way to get in touch with you. For example, if you're part of a company that has multiple locations, it's good to know what location you're at.
Furthermore, if this issue has happened before, if you worked with a specific engineer on the issue before, and if you have any time considerations, these are things we'll need to be conscious of.
After you've gathered any relevant information, you have two options to submit your ticket.
Call our team
You can call 800-647-5316 where you'll be connected with one of our team members. If it's between 8:00 AM-5:00 PM eastern Monday thru Friday, you'll be connected with one of our team members (including our dispatcher, engineers, vice president) as long as we're not all occupied at that exact moment.
If everyone does happen to be busy when you call, you'll be directed to leave a detailed message. A ticket will be automatically created from that phone message and a team member will reach out to you as soon as they.
If you call after business hours, we have a team of engineers on-call so you may be connected with one of them. However, in most after hours cases you will be directed to leave a detailed message that will automatically generate a ticket in our system. Our after hours on-call team will then get on-going notifications that your ticket was submitted and they will follow up with you promptly.
The most frequent scenario when you call during business hours is that you'll be connected to our dispatcher. They help ensure that all the relevant information about your ticket is captured, properly documented in our system, and facilitate getting the best available resource onto your case.
If they know a technician is available, they may even be able to transfer you over to someone who can help you immediately.
If all our technicians and engineers are tied up at that moment, we won't keep you on hold and waste your time. Since we have your information and a summary of the issue, we'll make sure your ticket is assigned to the appropriate technician. They will get in touch with you as soon as possible to begin remediating the issue.
Email our support address
The other main option is to send an email to servicerequest(at)kelsercorp.com (replace "(at)" with the @ symbol.) Much like with the calling option, you'll want to have your contact information and relevant issue information included in the body of the email.
There's really no time difference between the two options when it comes to the time it takes to remediate the issue. Many times, it boils down to personal preference or what option is available to you. For example, if your computer won't start the easiest option would be to call in your ticket.
Once you submit your ticket, you'll receive an email confirming that we've received it. If you don't receive a confirmation email, please check to make sure you submitted it to the correct email address.
If you've confirmed that it was the right address but still don't see a confirmation email (remember to check spam), please call us at 800-647-5316. There may be an issue getting your email into the system.
At this point, our dispatchers will see your request in our ticketing system. They will make sure to assign this to the appropriate tech while also recording the type of ticket, (incident, maintenance, service request) and the subtype (email, memory, network, antivirus, etc.).
Recording this information regardless of how you submit your ticket helps us get a more complete view of any recurring issues. Once your assigned technician has your ticket they may reach out for more info or may start diagnosing immediately.
How long will it take to fix my problem after my ticket is submitted?
There's not a definitive answer to this. It may sound cliché, but every ticket is different.
Some issues can be fixed immediately while other issues are more complex.
Factors that influence that complexity and time to resolve include:
The magnitude of the issue
If an on-site visit is required
Your availability if needed
If a third party is needed and their availability
If the issue affects multiple systems in the environment
If the issue is at a vendor level
The current workload on the help desk
However, this is not an exhaustive list.
When will I hear back from a technician?
We can't predict how complex each individual ticket will be. To address that, Kelser gives all our customers a 4-hour SLA (service level agreement) in their agreements.
You don't need to know specifically what an SLA is but know that it means we've committed to a 4-hour time to response for you. That clock starts once your ticket has been submitted into our system.
Additionally, we regularly respond to and fix our client's issues well before that 4-hour commitment. We're able to do this because of the people and processes we have in place.
Our dispatchers make sure to give each ticket to a specifically chosen technician. One that is either well versed in the issue, one that may have a smaller queue, or a mixture of the both. We usually determine the order on a first-come, first-served basis. If our technicians determine that a ticket can be fixed quickly, they may move it to the top of their queue.
If your technician is having difficulties fixing your issue, they won't waste time throwing spaghetti at the wall and hoping that it sticks. They will get another one of our many engineers involved to solve the issue as soon as possible.
That's a great benefit of working with Kelser. Although you have one technical engineer "owning" your issue, they can reach out to our entire suite of engineers for advice or escalation.
Finally, once your issue has been remediated, your technician will confirm that you are up and running as you should be before closing the ticket.
How can I expedite my ticket if I feel it is urgent?
We value everyone's request with equal importance and try to work on a first-come, first-serve basis. However, we understand that emergencies happen, so we have a system in place to escalate a ticket that you feel is urgent.
This is a billable service but if you get managerial or decision-maker approval, you can send in a ticket to netpriority(at)kelsercorp.com (replace "(at)" with the @ symbol) instead of the standard support email address.
This ensures that your issue is expedited. NetPriority should only be used in emergencies or if the issue is truly urgent. NetPriority issues and tickets are not included as part of the unlimited technical support.
What type of issues would be considered a NetPriority emergency?
Again, everyone's issues are important to us, but some need immediate attention. It's up to you and your manager or decision-maker to decide if a ticket needs urgent resolution at the additional cost. We will not judge how big or small the issue might be. If it cannot wait, we can provide resources.
These are not sweeping guidelines but some general situations or scenarios that we've seen NetPriority requests for include:
Working outside of normal working hours and you need something fixed before the business hours are back in effect.
If the problem affects multiple people or systems.
If the issue affects a critical business component (such as being unable to invoice your customers).
Why are expedited tickets billable?
Let's look at this as if we were a parcel delivery service. If I ordered something online and the quickest delivery was the same price as the slowest delivery, I would always pick the fastest delivery method every time, even if the item I needed wasn't a rush.
I don't mean to say that anyone's request is less important than the next person's, but we need to be able to draw a line. The reason parcel delivery services charge different rates for different levels of service is the same reason we do.
We cannot afford to employ an endless supply of resources to provide our services. Even if we could provide a much larger number of resources, Kelser would lose the personal touch and attention to detail that you likely came to us for in the first place.
It's a balancing act and we are trying to provide the most efficient, professional, effective, and personal service that we can for you.
Why do I need managerial or decision-maker approval for a NetPriority ticket?
Again, NetPriority ticket escalation is a billable service outside of the unlimited technical support provided with your managed services agreement. Because of this, we need to have that approved internal sign-off on your end before we can begin work on that escalated ticket.
What do I need to provide to show approval for a NetPriority ticket?
What has worked well in the past for our clients has been to submit your ticket with your manager or decision-maker copied on the email. You can then have them reply to the ticket approving the charges.
Another way is to have your manager or decision-maker enter the ticket on your behalf. They would submit it with all your details along with a confirmation that they accept the NetPriority charges.
We want you to have a great experience
We've all had our bad experiences working with customer service.
Just last week I was on hold with a package delivery service company for over 20 minutes! After all that waiting, I still don't have a resolution to the issue I called them about.
That scenario can be even more frustrating when you are just trying to get your work done and your technology is failing you. I can say I've been in that position my fair share of times as well and it's a terrible feeling.
We never want you to feel frustrated and that your call for help went into a void unanswered.
Fortunately, our clients tell us that we regularly achieve that goal. We use a tool called a customer satisfaction or CSAT score for our clients to tell us how we did after closing every ticket.
The CSAT score ranges from 0-100. According to the American Customer Satisfaction Index (ACSI), the average CSAT score across all industries was 75.4 last year. We're proud to say that we've never dipped below a score of 90 over any 90 days. You can see our live score as well as recent feedback from our clients right on our website anytime.
It's one of the ways we hold ourselves accountable to provide you with the best service possible.
At the end of the day, our helpdesk team is basically a customer service team, with some serious technical skills, looking to help you in the most efficient way possible.
If you have any further questions about your specific agreement or environment, please reach out to your account manager, dedicated service delivery manager, or me. We're obsessed with answering your questions and making sure that your concerns never go unheard.