6 Microsoft Office 365 Features That Fly Under The Radar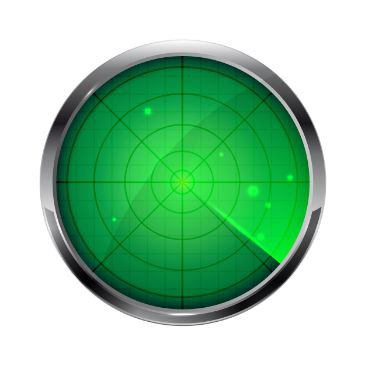 It's likely that by now, you have heard that Microsoft has a cloud version of Office, named Office 365, that is a paid subscription either on a monthly or annual basis.As you keep you paying for it, Microsoft automatically updates, adding interesting new features. Alternatively, an online-only version is available for free, called Office Online.
In this blog we will discuss six less hyped features of Office 365.
6 Microsoft Office 365 Features That Fly Under The Radar
Co-authoring
Editable PDF Files
Notes Can Become Calendar Items
Embed Videos In Documents
Add an Email Signature
Sophisticated Email De-cluttering
Co-authoring
Your employees can edit the same document at the same time in Word, PowerPoint or Excel. You can view the changes as they are made and you can even see who is performing the edits, which reduces the need for tedious back-and-forth emailing with attachments.
Editable PDF Files
With Office 365, if a client or a co-worker sends you a PDF that you'd like to convert into a Word document to edit, you can. To do so, open the file and click "OK" when prompted to convert the PDF. This will prevent the formatting problems associated with editing or copying and pasting from the PDF. Also as alternative methods:
You can save Word files as a PDF (click File > Export > Create PDF/XPS), or save just a portion of a file as a PDF (select a page range). If you so desire, you can even password protect the PDF to prevent prying eyes from gaining access.
Notes Can Become Calendar Items
OneNote, which is inside of Outlook, can be used as a note-taking tool. Let's say that you are creating a to-do list in OneNote: you have the ability to change the notes into several tasks with deadlines and reminders on your calendar. On top of that, you have the ability to automatically add calendar-meeting details such as date, location, topic, agenda and attendees, to your notes. Then you can email the meetings notes to you team using the "Email Page" button.
Embed Videos In Documents
In recent years, online videos have come to be a major component of online marketing. And since streaming clips are important these days, Microsoft has made the wise move to allow users to embed videos into documents. Look for this to be a popular feature among many users.
Add an Email Signature
Can you believe it: you won't have to print a document, sign it and then scan or fax the document. The times certainly are changing. Outlook has a free electronic signature app by DocuSign that allows you to electronically sign and email docs, as well as collect signatures from others.
Sophisticated Email De-cluttering
Within the Microsoft Office 365 suite, you can find "Clutter," which takes any and all rules you have set up for you inbox and uses them. You then train it by marking messages as clutter. Following your specifications, "Clutter" will then start to automatically move less important messages into the "Clutter" folder for you to read or delete later.
Kelser
Kelser can manage Office 365 for you! We provide support for the day-to-day administration of your 365 environment, covering all features of Exchange, SharePoint, and Lync and integration with client devices, including iPhone and Android devices.