Debunking The Top Myths About Microsoft Office 365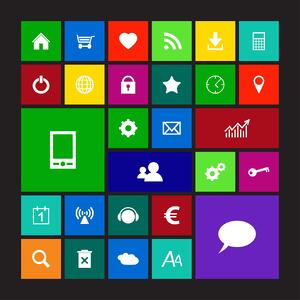 Small and midsized Connecticut businesses are frequently searching for cloud-based solutions to satisfy their IT requirements. Microsoft Office 365, a popular cloud solution, provides cost-effective productivity software to users.
However, there are many myths about Office 365, myths that can readily result in a business making reckless choices that could easily add unnecessary IT costs to an already stretched IT budget.
You Won't Own Your Data
This first myth is quite troubling, especially considering how frequently circulated it is. Some people have suggested that because the data is housed on Microsoft's servers, you no longer own the data. We can assure you, this is completely inaccurate. As a customer, you own and will continue to own the data and the rights associated with the data.
Consider this: at any point in time, you can download your data from Microsoft and save it back to it's original storage space. Let's say, for instance, you decide to terminate your usage of Office 365. In this case you would be provided access for 90 days to remove all of your data so you don't lose any of it. Microsoft follows the strictest industry standard guidelines to ensure their customers complete privacy.
Users Won't Be Able To Adapt
In our minds, one of the largest benefits of using Office 365 as a cloud service is that it is quite similar to what many users have accustomed to doing for years. Microsoft's productivity suite is still the same software that they've been using in the past, while simultaneously adding new features that a cloud service can provide.
Office 365 Is Merely An Online Version Of Microsoft Office
Many office managers have asked us "Isn't Office 365 that free version of Office that everyone is able to use?" Well, yes it is that, but features a lot more than that. In addition to online Office applications, Office 365 provides:
Business-class email and shared calendar support
Online meeting capabilities
Built in anti-virus security and data backup
And much more…
Office 365 Is Not Secure
Actually, Microsoft takes on all of the responsibility for security and reliability, giving your IT team a chance to divert their focus elsewhere. Letting Microsoft do the heavy lifting frees up the IT team to do more significant tasks such as helping users get the most out of enterprise software.
If you aren't completely comfortable with letting Microsoft do all the heavy lifting, it's quite all right. To address some of the questions, however, Microsoft has extensive service level agreements to help put your mind at ease.
Microsoft's Exchange Online offers regular security assessments including continuous intrusion monitoring and detection, deleted item retention and deleted mailbox recovery.
Kelser | CT IT Solutions
Kelser can also manage Office 365 for you! We provide support for the day-to-day administration of your Office 365 environment, covering all features of Office 365 (Exchange, SharePoint, and more) and integration with client devices, including iOS and Android devices.
To learn more about how Office 365 can help, talk to a Kelser technology consultant or click here.
Find out how Microsoft Office 365 can help small and midsized businesses achieve their goals and mobilize their workforces.