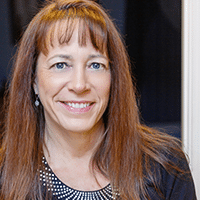 How Can I Access My Documents From Anywhere?
There are a multitude of reasons why you may need to access your documents at any moment. Perhaps you have scheduled a business trip and you need to spruce up a presentation, or maybe you are trying to fit in a few hours of work before bed. Regardless, you will absolutely need easy quick access to your documents and files, in order to stay productive after you leave the office. So, here's the big question: how do you gain access to your files when they are stored on your office PC?
The good news is that you have many options to help ensure that your important work documents remain accessible from anywhere; however, not every answer is right for every situation. Continue reading to learn how to take your important business files with you no matter where you go.
Take Your Laptop With You
This is perhaps the most obvious and simple option. You could take your work computer with you wherever you go; just turn on your computer and get to work. Since you work on it everyday, the computer will already be configured for maximum productivity. However, unless you have a thin lightweight laptop, it may not be a feasible or enjoyable option. A bulky laptop could be too large or heavy for daily commutes. Also, if you work on a desktop PC, as many business professionals do, this solution is not realistic.
Use An External Hard Drive
If you decide to store your files on an external hard drive, you will find it easy to take them with you when you leave the office; unless, of course, you forget your external hard drive. External hard drives are small and much easier to fit into your bag compared to a laptop. They do have minor issues though. Consider this: if you are editing your files while traveling, file versions can easily get mixed up. And external hard drives, similar to all spinning hard disks, run the risk of failing.
Access Your Office Documents In Office 365
Microsoft Office 365, a cloud productivity solution conveniently located in one place, offers service plan options for freelance professionals, small businesses, mid-size businesses, and enterprise level businesses. All Microsoft Office 365 plans have been designed to help your business surpass security, reliability, and productivity needs.
If you have stored your documents with Office 365, you can access your Office 365 libraries on a wide variety of devices, including any tablet, phone and computer where Office is not installed. To access, you need to sign in to Office 365, navigate to your OneDrive library and then click the name of a document. The document will open in your browser (in Office Online).
With cloud storage, you can immediately access and sync your documents between different computers. This presents a huge advantage for businesses, considering that it can reduce or even eliminate the need for you to physically move data from one machine to the other. Following this logic, saving your documents in the cloud can also save time regarding the amount of files that need to be sent via email.
Kelser | Microsoft Office 365 and Cloud Services
Kelser can help to manage Office 365 for your business! We provide support for the day-to-day administration of your Office 365 environment, including all features of Office 365 (Exchange, SharePoint, and Lync) and integration with client devices, including iPhone and Android devices.
To learn more about how Office 365 can help, talk to a Kelser technology consultant or click here.
Find out how Microsoft Office 365 can help small and midsized businesses achieve their goals and mobilize their workforces.