How Can I Leverage Employee Productivity With Microsoft Office 365?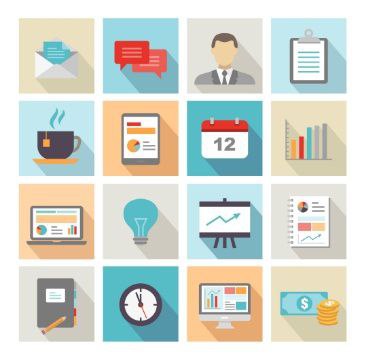 Regardless of what industry you are in, you need to continually search for methods to improve your company's profitability. Businesses from all over the globe are implementing new strategies to boost their profitability while one of the most effective methods is sitting right in front of them: employee productivity. Increasing your employee's productivity levels can dramatically alter your businesses' profitability. While there are a variety of approaches and ideas for increasing employee productivity levels, the incorporation of Microsoft Office 365 can provide you with an ongoing source of improvement.
Increased Opportunities For Document Collaboration
The online version of Office 365 vastly improves real time collaboration capabilities: your important work documents are stored in a central cloud location so your employees will have 24/7 access to an up-to-date version of a document. If your team is working on a project together, you can make changes in real time while others are working on the same document. If you make a mistake, you have the ability to revert to older versions of the document.

In addition to more collaboration opportunities, Office 365 also offers mobile access for virtually all devices: Android, iOS (including iPhone and iPad), and Windows Phone.
No Learning Curve | Similar To Desktop Version
You may assume that it will take a while for your employees to learn the basics of Microsoft Office 365; however, this is not true, as Office 365 features similar functionality to your previous Office experience. You can expect no major issues when transitioning from the traditional desktop version, especially if you have used productivity tools like Microsoft Office in the past- Office 365 online offers users a similar experience to the desktop version, though there are some additional benefits that help make up for the disadvantages of limited functionality.
For instance, with the online Office 365 experience, the software stays up to date at all times, eliminating the need to buy and install Office products in the future. This can certainly save a good chunk of money and time, which are essential for the success of any small and midsized business.
Sophisticated Email De-cluttering
Are you tired of spending countless hours sifting through your inbox for important emails? Microsoft Office 365 offers "Clutter," a feature, which takes any rules you have set up for your inbox, and uses them to automatically clean up your inbox. Do you receive scheduled notifications? Well, with "Clutter" you can set a rule to automatically send notifications and updates to a certain mail folder, allowing your main inbox to stay organized.
The program can also learn your tendencies, as you mark certain messages as clutter. Following your specifications, "Clutter" will then start to automatically move less important messages into the "Clutter" folder for you to read or delete later.
Add an Email Signature With DocuSign
Outlook now offers a free electronic signature app, which allows users to electronically sign and email documents, as well as collect signatures from others. This is a game-changer: you won't have to print a document, sign it and then scan or fax the document. DocuSign centralizes all of your signatures, making project management easier than ever.
Speed Up Processes
Utilizing Office 365 means your business can take advantage of all the benefits without having to invest heavily in specialized technology, equipment, servers, software and maintenance. Cloud computing significantly reduces the time to add new hardware, software, storage and networking resources. You can add servers, storage, bandwidth, and cloud desktops to the existing IT Infrastructure. This can help you to focus on your key business objectives and ramp up IT resources when required.
Kelser | Microsoft Office 365 Provider
We can help you transition from your on-premise or hosted email solutions to Office 365. We have the knowledge to ensure a smooth conversion while making sure that business-critical functionality is maintained. We also know how to help you to further leverage Office 365 within your organization so that you can save additional costs.
Want to learn how Microsoft Office 365 provided a midsize business with robust, compliant email and helped them avoid 83% of on-premises cost?