How Can Microsoft Office 365 Help My Business?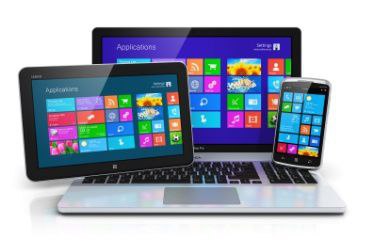 It's likely that the heart of your business productivity lies within just a few employees. Modern workers demand the ability to communicate critical business information with rich documents, spreadsheets, and presentations; the ability to securely share that information at any time with reasonable communication solutions; and the ability to collaborate with other employees and customers. Office 365 effectively brings your Office productivity to the cloud, delivering cloud-based productivity on your terms. Here we will examine several features and capabilities of Office 365, the benefits they offer and what you need to know. There are many options and systems that can help increase the productivity of your business, but none operate like Office 365. By offering a very similar operating system, learning Office 365 is foolproof.
Easily Accessible | Work From The Road
Microsoft Office 365 is not only accessed from your desktop or laptop but can be used on mobile devices and tablets as well. This sort of accessibility will increase productivity especially if you have projects that are time sensitive. This allows you to leave your desk and still have access to important information. Also your devices are unified so you can look at the same mailbox on your desktop as you do on your mobile device.
Cost Efficient
Office 365 uses cloud computing which prevents the cost of expensive software, servers, and equipment. Also, Microsoft offers all-inclusive payment plans that give you regular updates if changes are being made. The flexible pay-as-you-go pricing is predictable and free of hidden costs or surprises. Your plan can be changed to fit your businesses needs and budget.
Easy To Learn
If you have used Microsoft Office in the past then adopting Office 365 should be an easy transition. This will help your business save money on training and be able to adjust to a system with many benefits.
Robust Support
Office 365 helps keep your business going by featuring support for a wide variety of needs. This support prevents your business from being disrupted so that you are not losing money trying to solve a problem in their system. For businesses with higher technology needs, the Office 365 Enterprise option offers additional support to ensure that there is full coverage of every customers needs.
Privacy & Security
Microsoft Office 365 offers custom control of who can access your information and files. Office 365 has a mobile device management policy in which you can control access to your businesses email and documents. Securing your data, documents, emails, etc. Office 365 is HIPPA Compliant and keeps you protected even during outages.
Office 365 is changing the way users create manage and share business documents. Office's cloud experience provides cross-platform and device access and offers flexible licensing and deployment capabilities. Whether you are a small, midsized, or large business, you can benefit from Office 365, keeping you competitive with an increasingly global and mobile environment.
Kelser | Microsoft Office 365
Kelser can help you transition from your on premise or hosted email solution to Office 365. Kelser knows how to ensure a smooth conversion while making sure that business-critical functionality is maintained. We also know how to help you to further leverage Office 365 within your organization so that you can save additional costs.