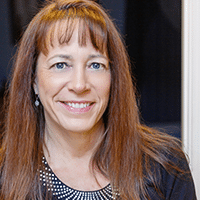 How You Can Ensure A Smooth Microsoft Office 365 Migration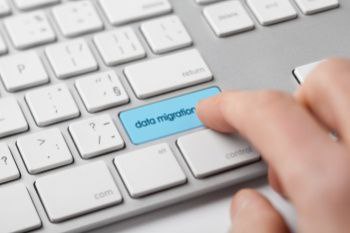 Microsoft Office 365 offers businesses of all sizes cost savings and productivity gains, which is why many companies are moving to the cloud with Office 365. Businesses receive most of their Office 365 cost savings by moving info management to the cloud with SharePoint and by moving their Exchange email to the cloud.
Microsoft has presented SharePoint as their main platform for productivity boosting and information management. You can continue to have those capabilities, minus the overhead costs of data storage and infrastructure if you host SharePoint in Office 365.
It's relatively easy to make the transition to using Outlook in Office 365, and you benefit from unlimited storage. So, whether you are focusing on email improvement or information management, you may have questions about how to leverage all of its features (some of which aren't as publicized).
If you are attempting to migrate to the Office 365 environment for the first time, you will need to make sure you have trained and communicated with your employees.
Continue reading to learn what you can do to ensure a smooth migration and transition for Microsoft Office 365.
Know What You Need To Succeed
You may have to face some difficult questions before you begin your migration project.
Here are a few questions to consider:
How should we prepare?
Are there any regulatory/compliance issues to consider?
Is my data secure, and where will it be stored following the migration?
How can we purchase Office 365, and are there discounts if we have existing licensing agreements?
What skills will be necessary for the migration?
Can we complete the migration on our own, or will we need professional help?
Understand How Your Employees Work
If you want to be able to make informed decisions about information management and the features that are important in Office 365, you should start by attempting to learn the needs of your users as well as how they will interact with each other to accomplish tasks. Research the types of information they're going to share and store, and how they work together with your present collaboration software. Once you understand how your employees work, it's easier to set up Office 365 in ways that will help them work smarter.
Have A Plan For Record Management
Don't just move all of your documents to the cloud and hope that you can rearrange content in the future. It is helpful to map out how you will organize the information when you're preparing to migrate your content. Consider what documents need to stay, and what documents will need to be deleted after a while. Setting up records management properly at the beginning helps with organization, compliance and user adoption.
Develop Your Migration Strategy
Depending on your businesses' unique needs, migrating your data to Office 365 could be simple, or it could be more detailed and time consuming. Microsoft offers options for getting your data to the cloud without leaning too heavily on third-party migration tools. It's cost effective for you to move your entire data repository to the cloud, because storage space is so inexpensive in Office 365. Once your data is stored in the cloud, you can rest assured that it is backed up and secure, and you won't need to manage on-premise hardware. However, if that is not the option that will benefit your company most, you could use third-party tools that are tailored to help different companies.
If you decide to go use third-party tools, you will need to understand what types of content you're going to migrate (email, web page content, etc.).
Kelser | Microsoft Office 365 Provider
We can help you throughout your transition from on-premise or hosted email solution to Office 365. We are experienced and can ensure a smooth conversion while maintaining your business-critical functionality. We also know how to save additional costs, helping you to further leverage Office 365. Want to start your path towards becoming a fine-tuned business?
To learn more about how Office 365 can help, talk to a Kelser technology consultant or click here.
Check out our Office 365 eBook for more info about how small and midsize businesses can enable workforce collaboration with Office 365.