Is Microsoft's Office 365 Good For Small Businesses?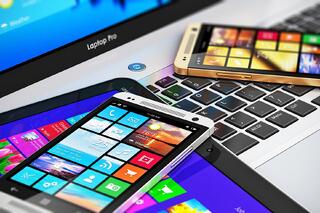 Office 365 is one of Microsoft's most popular services. Office 365 is Microsoft's latest subscription service, offering cloud extensive cloud capabilities, email and web applications, along with the Office 365. All of Office 365's web enabled tools allow you to run and grow your business at a low monthly cost, while allowing you to share your business information in one place, enabling you to work better with colleagues and partners via online meetings and instant messaging.
Office 365 tools provide the benefits associated big-business IT set-ups, without the usual drawbacks of an expensive IT department. Office 365 tools also come equipped with robust security and reliability. This post will discuss whether or not Office 356 is suitable for a small business. First, we will briefly review some of the best features of Office 365.
Features of Office 365
Office 365 is a bundle of products and services from Microsoft, and is offered in different plans for small business; some of the main features are the following:
Cloud Backup: If you create a document within Office 365, it will automatically be backed up to Microsoft's cloud services. It is easy to access the documents once you save them. All you have to do is go to Office.com, log in, and then you can sign in to view or download the document from there.
Web Apps: Web versions of Office, PowerPoint, and OneNote allow users to edit documents from anywhere with an internet connection they simply login to their Office account, and edit within the web browser
Hosted Email: Office 365 gives every user business class email with 25 GB of storage. It also allows the use of a custom domain name for your email and allows users to have shared calendars to allow employees to collaborate.
Public Website: Website hosting is also included with Office 365. The tools are provided to quickly create a website, and publish it to the web, with no additional fees.
Office Applications: Included with some Office 365 Plans is full access to desktop versions of Word, PowerPoint, Excel, Outlook, OneNote, Access, Publisher, and Lync.
Office 365 brings many things to the table, and allows for reduction in operating costs by bundling together many services that businesses require.
Our Recommendation
There is no doubt about it: Office 365 offers a robust combination of applications and features. Office 365 can definitely play a large part in helping your business become more productive, providing the latest in technology. The cost savings of an Office 365 subscription versus buying Office 2013 outright, as well as the bundled services such as email, web hosting, and cloud storage, make it the most cost efficient and feature rich solution for productivity applications in a small business.

If your business is in need of an email service, or would like to outfit your employees with Microsoft Office, then we would absolutely recommend Office 365. It is a large bundle of services offered at a relatively low price, compared to purchasing Microsoft Office by itself, and going elsewhere for web services. Office 365 is one of a kind.
Kelser | Microsoft Office 365
Kelser can also manage Office 365 for you! We provide support for the day-to-day administration of your Office 365 environment, covering all features of Office 365 (Exchange, SharePoint, and Lync) and integration with client devices, including iPhone and Android devices.
See why small and midsized businesses choose Office 365 in our eBook. Get your copy below.