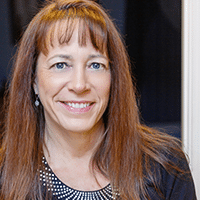 Is My Data Really Secure In Microsoft Office 365?
Microsoft Office 365 was designed to assist you in meeting your businesses' needs for content security and data usage compliance with legal, regulatory, and technical standards. As an essential component of administering Office 365, it is important to set up policies and enable services that optimize these conditions. To begin a secure and compliant Office 365 work environment that meets your organization's requirements, you may want to learn more about the staples of security and compliance described in this blog post. Many businesses are concerned with security, and this is completely reasonable; to learn more about Microsoft Office 365's security options, continue reading!
Is Office 365 HIPAA Compliant?
Microsoft Office 365 provides physical, administrative, and technical safeguards that comply with HIPAA. If necessary, Microsoft will also sign a HIPAA Business Associate Agreement (BAA) with customers.
Is My Data Really Secure in O365?
Unfortunately, this question cannot be answered with a black and white "yes" or "no." When a customer poses this question, it is typically more productive to rephrase the question and ask what their major concern is. Usually customers are concerned with who can access their data other than them, or where there data will be stored. If you want to learn who can access your data, check out this link from Office 365 Trust Center. After reading through the document, you can clearly see that very few people would have access to your persona data, unless you provide exceptions. Fortunately, Microsoft is very transparent about where your data is stored.
How Well Is My Business Data Protected From Outages?
Since launching Office 365 several years ago, Microsoft has continued to invest in their infrastructure so they can always provide a highly available service. While information has been available in detail for current customers, they have been making this information available to all companies considering Office 365 as well. In case you were wondering, Microsoft measures availability as "the number of minutes that the Office 365 service is available in a calendar month as a percentage of the total number of minutes in that month." Fair enough.
Generally, Office 365 aims to provide businesses of all sizes a powerful and flexible set of cloud application services that include a wide variety of security features. As more security features are added throughout the years, with additional configuration capabilities for consumers, organizations that transition to Office 365 in the coming years will find that its security is more than capable of meeting most enterprises' needs.
Kelser | Microsoft Office 365
Kelser can help you transition from your on premise or hosted email solution to Office 365. Kelser knows how to ensure a smooth conversion while making sure that business-critical functionality is maintained. We also know how to help you to further leverage Office 365 within your organization so that you can save additional costs.
Find out how Microsoft Office 365 can help small and midsized businesses achieve their goals and mobilize their workforces while remaining compliant.