IT Services in CT: Best Ways to Secure Your Financial Firm's IT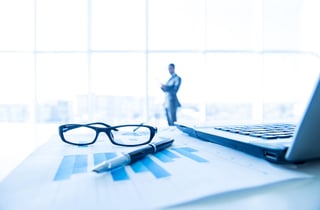 IT security is becoming increasingly important, especially for financial services firms. From securing sensitive client data to adhering to compliance regulations, network security efforts of all sorts are necessary. Today's hackers are highly sophisticated compared to those of yesteryear. Many such hackers have allied with one another to form hacking syndicates. IT security is undoubtedly complex. However, IT services experts in CT can help you keep your data safe.
Protect Your Financial Firm's IT with a Digital Security Plan
Safeguarding your financial firm's IT starts with firewalls, perimeter security, and email anti-spam filtering. Firewalls block potentially harmful parties from accessing the network. Perimeter security and firewalls should be thought of as a filter that protects against unauthorized access and preserves the integrity of your valuable data. Email anti-spam filtering also helps by thwarting malware transmitted by email. Fail to filter out these messages, and it will be that much easier for hackers to infiltrate your infrastructure and compromise data integrity.
Backup Data & Recovery
Your financial firm must have multiple forms of data backup. One data backup should be located off-site. A minimum of two data backup types should be on-site. Furthermore, monitoring tools should be in place to safeguard data, conserve time, and save money. IT services experts in CT can implement these tools on your behalf in surprisingly little time.
A Strict Password Policy
Do not let employees use the same password for more than a couple months. Passwords should be complex, featuring a series of numbers, letters, and special characters. Passwords with such complexity will prove that much more difficult, if not impossible, to crack. Two-factor authentication should also be implemented. This extra login step is well worth extra effort because it decreases the chances a hacker will be able to access a remote desktop system.
Employee Knowledge and Awareness
If your team does not understand the basics of cyber security, someone will eventually make an innocent mistake that puts your organization's sensitive data in jeopardy. Several studies show that upwards of three-quarters of all cyber security problems are the result of employee error.
There is No Shame Asking for Assistance
It is often said the quickest and best way to understand something is to ask someone in-the-know. Cyber security experts in Connecticut can help you protect your valuable data. They can evaluate your current digital protection, identify areas for improvement and ultimately safeguard the information you rely upon to keep your business profitable.
At Kelser, our IT services experts in CT can help with your cyber security needs. We also provide managed services, IT consulting, IT lifecycle management, Everything-as-a-Service (XAAS) and more. Contact us now for more information.