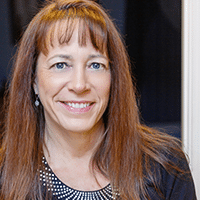 The Kelser Foundation Donates $44K To The Hospital for Special Care
GLASTONBURY – On March 9, the Kelser Foundation presented a check for $44,000 to the Hospital for Special Care (HFSC) Center for Cognitive Health. The Center specializes in the diagnosis and treatment of memory loss and cognitive decline.
The donation, a new record, was raised at the foundation's annual Charity Challenge, a golf tournament held at Indian Hill Country Club in Newington, CT.
The entire Kelser organization joined in for the check presentation. On hand from HSFC to accept the check at Kelser's Glastonbury headquarters were Lynn Ricci, President and CEO; Stan Jankowski, Vice President & Chief Information Officer; Wendy DeAngelo, Vice President, Development & Communications; Annamarie Grise, Development & Communications Manager; and Hannah Granfield-Horton, Foundation Director.
Each year, Indian Hill welcomes the entire Kelser family including employees, partners, customers, and friends to what has become a much-anticipated outing.
"Every year, I think it's the best one yet," said Lisa Carroll, Kelser's Vice President of Revenue. "And I'm proud to say that our players and sponsors continue to come through making each year more successful than the last."
Throughout the tournament's 25-year history, the event has raised $1,100,000 and typically realizes a sold-out field. Prizes were awarded for long drive men and women, closest to pin, closest to the line and top three teams (based on lowest total score). Each year, golfers, volunteers, and sponsors are treated to a dinner reception and an award ceremony that features raffle prizes and a silent auction.
The 26th Annual Kelser Charity Challenge will take place on September 12, 2023, once again at the Indian Hill Country Club in Newington, CT. Official registration hasn't yet begun but those interested in participating, volunteering, or sponsoring the event may contact Lisa Carroll at lcarroll@kelsercorp.com.
See more of the Kelser Foundation's activities and find out how to get involved here.
Learn more about the Hospital For Special Care and its Center for Cognitive Health here.