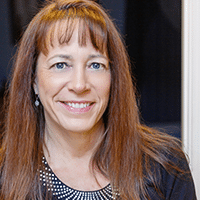 Kelser Sponsors First Issues of CT Voice Magazine
When you think of the LGBTQ community, you of course think of IT.
Well, OK maybe not, but there's actually more of a connection than there might seem at first. We knew we wanted to get involved with CT Voice, a new magazine for the LGBTQ community in Connecticut, as soon as we learned about it.
Inclusion is something that has been a part of the fabric of our company for a long time. It's not something we've focused on in our external communications, but it's certainly part of internal conversations about our company culture. The chance to take that stance publicly in a meaningful way appealed to us.
While consumer brands have caught on to the value of focusing on the LGBT demographic, you don't see all that many B2B brands doing it. But it makes sense. The readership of CT Voice skews to high income professionals—just the type of people who make decisions about engaging technology partners for their companies. Plus, we see value in sending the message that if you like doing business with companies with a welcoming, inclusive outlook, you'll like doing business with Kelser.
So we took out the full page ad you see below in the first four issues of the quarterly magazine (the first of which is out now and you can get a free subscription here!). It's a play on the "forward" names of our managed IT service offerings.
As an advertiser, we were invited to the launch party of the magazine, which was unveiled in dramatic fashion during the evening. The content is fantastic, detailed journalism that we're proud to support. It was great to hear from the editor and publisher about how the idea came about and their vision for the magazine. Plus (as you can see above) we were able to meet Chion Wolf from WNPR who is hosting the CT Voice podcast.