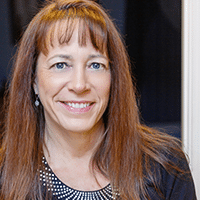 Kelser Wins Top Fundraiser Award at Coventry Lake Penguin Plunge
News | Events | Foundation
We like doing extreme things with our bodies to support charities. We've run Tough Mudder and Rugged Maniac obstacle courses. We've climbed hundreds of stairs for the American Lung Association. And now we've taken a dip in a freezing lake in March for Special Olympics Connecticut.
A team of 13 Kelser staffers, execs and friends took the Penguin Plunge at Coventry Lake. With $3,380 raised, we were the top fundraising team at the event! Thanks to everyone who donated to make this happen. The total for all groups for the day was $20,000.
This event was a blast. One of the things that appealed to us was that we didn't have to train. All we had to do was jump in some ice water together. I think that helped us recruit such a large team. We're already looking forward to next year!
Plus, it's a great cause. Everyone knows about the Special Olympics Summer and Winter Games. But they also support athletic activities for people with disabilities year-round. One of their programs, Unified Sports, places special needs athletes on teams with typical kids. The Special Olympics athletes really compete and make a difference on these teams. A SOCT board member describes getting dunked on a Special Olympics athlete in this interview.
On the day of the plunge, the conditions couldn't have been better. The water was cold enough for it to feel like we earned the donations, but soon after, the sun came out bringing the nicest day of the year! The next day, the front page of the Chronicle featured a photo of two of our team members soaking up the moment and high fiving in the water.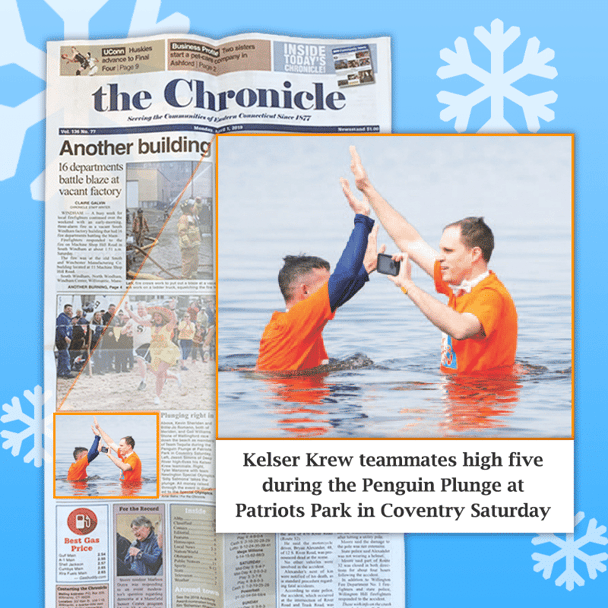 The Penguin Plunge put us even closer to an all-time fundraising total of seven figures. Through the Kelser Foundation, we support a diverse lineup of causes, and our total over the years currently sits just above $950,000. We expect to break a million by the end of 2019, so stay tuned for that!