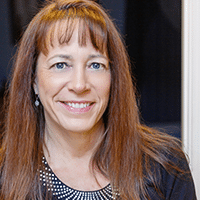 Microsoft Office 365: An Overview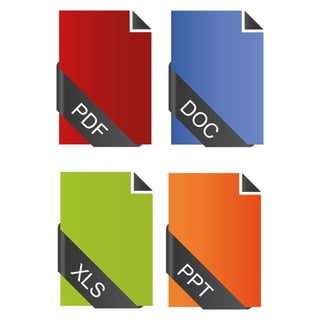 Of course, Microsoft wasn't going to miss out on the cloud-computing revolution. In fact, Microsoft spearheaded the change by making one of the first large software-to-the-cloud solution moves with the Microsoft Office 365.
Microsoft Office 365 is similar in look and feel to the industry-standard Office suite software, but in contrast, it's now in the cloud. This move to the online world has helped simplify Microsoft's licensing into a buy-only-what-you-need approach. It also offers ample additional features, including automatic security updates, and automatic backup.
Microsoft Office 365 is a significant change from the decades-old Office software. Think of it as an Office 10.0. It is no longer a simple suite like Word and Excel, but rather, a collaboration-based solution.
Office 365 Versions
Office 365 comes in four overarching versions, each designed to meet the needs of a certain sector. The most significant are the small business line, and enterprise editions. Microsoft also provides home premium, and education versions, though these are only for educational institutions, and the simplified needs of a home user.
Microsoft's SMB line has three products under its umbrella: Business Essentials, Business, and Premium. The ultimate enterprise-class line includes Office 365 ProPlus, Enterprise E1, Enterprise E3, and Enterprise E5.
What many find confusing is that there isn't a step-up or upgrade from the SMB product to Microsoft's enterprise-class offering. For this reason, you should choose wisely when selecting a product. Look at the features and license offering before opting for the SMB, as it will be expensive to change to the enterprise later on. To help you select the right product, there is a 30-day free trial, so you may want to roll it out to a few key users to see if the added enterprise features are worth the investment.
Details and Features for the Top 3 Versions
Microsoft Office 365's 8+ versions (not including educational) offer a wide array of features at increasing costs. Since the list is fairly extensive, let's focus on the most important differences for the 'Big 3' (home premium, small business premium, and ProPlus):
Home Premium
Home Premium is essentially the online version of the Office Suite that we all grew up with. It comes with cloud versions of Word, PowerPoint, Excel, Outlook, OneNote, Access, and Publisher. It also comes with up to 5 device installs, and an added 20GB of storage on SkyDrive.


Business Premium
In terms of the Business Premium edition, you get all the programs in Home Premium, but you can also swap/upgrade the SkyDrive for Exchange mail, SharePoint, and Lync.


ProPlus
When you upgrade from Business Premium to ProPlus, you get the full package, plus InfoPath, and a full exchange license (which is important for companies that do email archiving).
Costs and Licensing

Unsurprisingly, the SMB version is significantly cheaper, ranging from $5 per user per month (Office 365 Business Essentials) to $12.50 per user per month (Office 365 Business Premium). These licenses include Office Web Apps, SharePoint Online, Exchange Online, and Lync, which are tools commonly used in the SMB space that will help with integration. You can learn more about which features are included for each price point here.
Microsoft's enterprise line ranges from $8 to $33 per user per month. The features of each type vary greatly, but you can see a matrix of pricing and features here.
Ready to Get Started?

If you're ready to make the move from Microsoft's older, offline Office products to the innovative new Office 365, you can buy these services from the Microsoft Office website. If you're still unsure how the licensing will work, which product is right for you, or how features like SharePoint or Exchange will work for your network, then never fear - Kelser is here. We're a longtime Microsoft Partner for years and our experienced Microsoft professionals can help you make the right decision for your business, and can assist any necessary network integration. Contact us today with your needs for a personalized Office 365 assessment.
Find out how Microsoft Office 365 can help small and midsized businesses cut costs, achieve their business goals, and mobilize their workforces.