Microsoft Office 365: What Are The Benefits For Law Firms?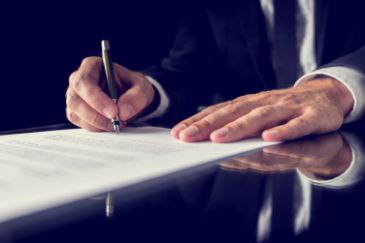 Legal professionals in an online world face many challenges, as they need to ensure compliance and make sure that their documents are secure and easy to share with other teams and clients. Legal professionals from all around the country expect their technology solutions to reduce overhead, enhance productivity, and provide the ability to work anywhere, anytime.
There is finally a one-stop answer for attorneys' productivity needs. Microsoft Office 365 is a cost-effective suite of securely hosted online applications that can increase your firm's efficiencies and security. It supplies the connectivity and productivity your firm needs to compete in today's technology-driven environment.
Continue reading to learn about what Microsoft Office 365 can offer you and your law firm.
Familiar Office Environment
Many lawyers are familiar with Microsoft Office, as they have used Word, PowerPoint, Excel, and Outlook for many years. There are certainly a wide variety of choices for productivity suites; however, Microsoft's new Office 365 offers the most useful options, including full online collaboration, pricing based on subscription, and online file storage. Office 365 offers a suite of productivity applications including Exchange Online, SharePoint Online, and Lync Online. Your employees should be familiar with the components of Office 365 because they've probably used them before. This way they can learn it quickly without affecting their productivity.
Accessibility From Any Location With Internet
Office 365 can offer your firm complete access to enterprise level software over the Internet. Since Office 365 runs in Microsoft's Data Center, you and your staff will be able to connect with any computer (including tablets and smartphones) as long as you have an internet connection. Also, Microsoft guarantees 99.9% uptime so you can share documents whenever necessary.
Collaboration
We understand that law firms have to deal with an exponential growth of electronic paperwork to keep on top of. Luckily, Office 365 uses cloud computing to make document sharing easier and more secure. Your associates and partners can collaborate at any time, creating documents in Microsoft Word and sharing them via SharePoint Online.
Security
Microsoft accepts responsibility for reliability and security. Microsoft is compliant with global privacy laws, uses ISO/IEC 27001:2005 certification, and undergoes an annual SSAE 16 Type II audit by an independent third-party auditor. Beyond that, Office 365 is the first major business productivity public cloud service provider to offer a HIPAA BAA to all customers.
Learn the Executive-Level "Must-Dos" of Cyber Security. Start strengthening your security now.
Small Law Firms and Microsoft Exchange
Small law firms now have the ability to take advantage of Microsoft Exchange, without the hassle and without spending considerable resources. Small law firms can subscribe to Microsoft Office 365 with Exchange, and they will be able to receive the same benefits that bigger firms receive with their on-premise Microsoft Exchange servers.
How Can Matter Center For Office 365 Help Lawyers?
Microsoft Office's Matter Center is a Legal Document Management tool that works in conjunction with Office 365. Matter Center helps to improve the way in which law firms and attorneys work together by simplifying file organization, make it easier to review documents and find appropriate information when necessary, all without ever needing to leave Microsoft Word or Outlook.
Kelser | Microsoft Office 365
Kelser can help you transition from your on premise or hosted email solution to Office 365. Kelser knows how to ensure a smooth conversion while making sure that business-critical functionality is maintained. We also know how to help you to further leverage Office 365 within your organization so that you can save additional costs.
Find out how Microsoft Office 365 can help small and midsized businesses achieve their goals and mobilize their workforces.