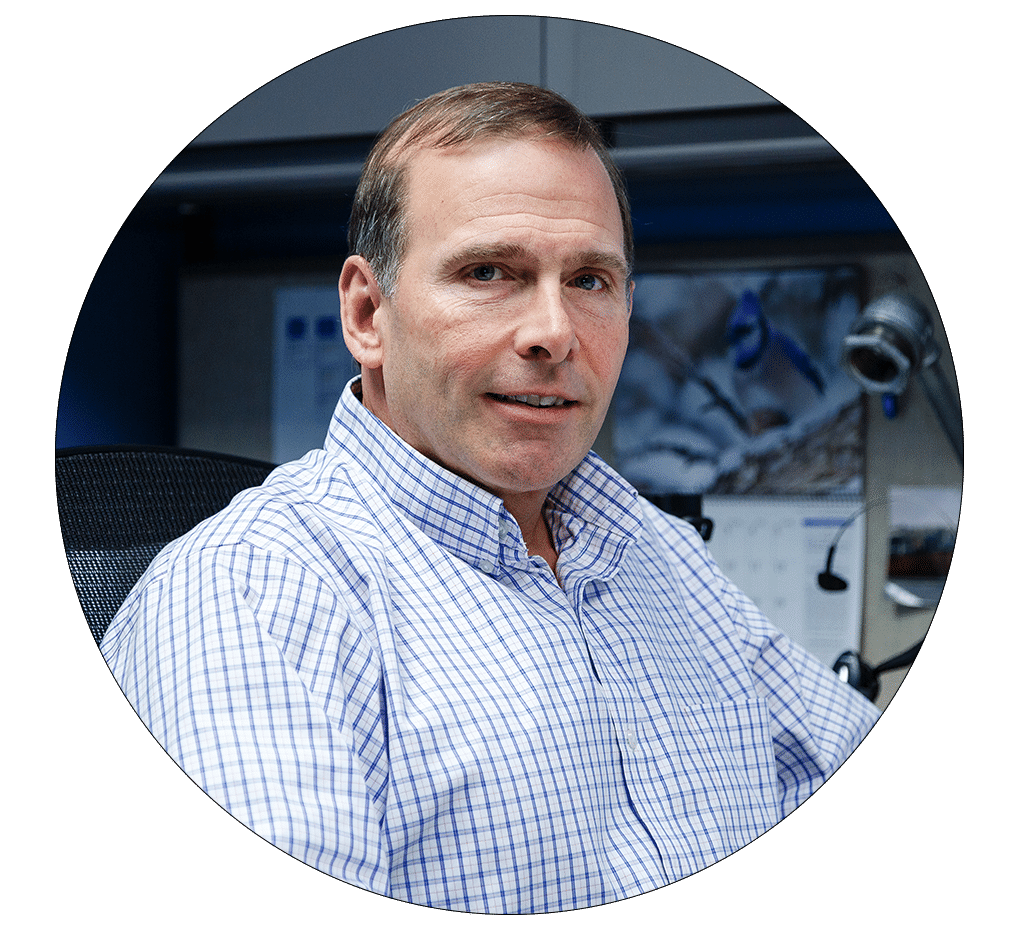 The 5 Things Your IT Budget Must Include (And Why)
Let's face it, budgets are critical in business. They are one of the ways organizations ensure that they can meet their short- and long-term business goals.
As president of Kelser, I've seen a variety of approaches to budgeting for IT organizations in my 20+ years in the industry. I've noticed two common schools of thought when it comes to IT budgets:
Some organizations think of IT as a cost center; a necessary cost of doing business, much like a utility or maintenance bill.


Others make strategic investments in IT to improve efficiencies, enhance competitiveness, protect data and allow for growth (among other things).
Depending on which camp your organization falls into, your approach to IT budgeting may be handled differently. But the truth is, no matter which approach you use, there are certain key elements that should always be part of any IT budget in order to position your infrastructure to be safe, available, and efficient.
Having said that, the particular line items included in your organization's IT budget will be affected by your specific business needs and goals:
Make sure all of your organizational and business priorities are reflected in your IT budget, so that your entire organizational infrastructure is positioned for success.
And, no matter when your fiscal year begins or ends, it's never too early to start thinking about your IT budget. In this article, I'll talk through some key things to include in your IT budget and explain why they are important.
After reading this article, you'll know more about IT budgets, why they are important and some of the key line items they should include.
This information will better prepare you for upcoming budget seasons whether you are a CIO, IT manager, or organization lead responsible for IT management, giving you the confidence you need to be sure your IT infrastructure is operating securely and at peak efficiency.
What Should An IT Budget Include And Why?
Depending on the size and scope of your business and its reliance on your IT infrastructure, you may include a variety of line items in your IT budget.
At a minimum, you should consider including the following elements:
1. Hardware
This line item includes device costs (laptops, servers, desktops, printers, telecommunications equipment, phones, phone system).
Also included in hardware are the costs of the things that make it possible for your devices and infrastructure to function (such as servers, networking equipment, and firewalls).
2. Support
The care and maintenance of your network cost money. All of your hardware and software needs to be monitored, patched, and upgraded to maintain efficiency, availability, and security.
Every organization's support costs are different, but they should include the cost of warranties and system upgrades, as well as maintaining subscriptions for cloud-based apps and MSP services.
If you hang onto hardware after it is no longer supported or you let software support lapse, there's a risk of it failing not only because of age but also because there may not be security updates available, which can lead to a breach.
Sometimes an organization will have old servers that are no longer supported by the manufacturer.
Nobody wants to spend money to replace something that is still working, but the reality is that if one of those servers dies, it will cost a lot of money (and time) to find someone to diagnose and fix the issue (if the outdated parts are even available) or to run out and get a new server immediately.
With the supply chain constraints we're currently experiencing, the organization may find it can't implement either solution immediately. Now the organization faces an outage or limited ability to transact business.
Maintaining support for your devices and your software is critical. There are always updates, improvements, security patches, and other "fixes" that software companies constantly provide to customers. Lapsed support and warranties compromise your entire infrastructure.
3. Capital Expenses
Did you replace your firewall more than five years ago? If so, you likely need a new one.
Make sure to account for replacement costs of older gear (hardware, software, and network or infrastructure elements). All of these can be expensive, and the last thing most businesses can afford is to be surprised by an emergency.
4. Operations Cost
Whether you have an on-site staff or work with external IT resources, don't forget to budget for staffing expenses.
These costs could include recruitment, training fees, benefits, and compensation for internal staff as well as fees to retain external resources on an ongoing basis or for project-based work.
5. Project Funding
Ideally, you'll want to plan (and budget) for things like a server upgrade before it becomes an emergency. Always keep in mind that there are different ways to achieve the same goal. Let's explore a couple of examples
Example 1
Maybe you are considering migrating your data to the cloud. There are different ways to do this:
Some organizations may have qualified internal staff who can take on this project.
Others may have a staff member who doesn't have the bandwidth to handle the entire migration but could serve as the project manager. They may want to consider (and budget for) using external resources for the actual data migration.
Another organization may decide to hire an outside consultant to manage the entire project.
Make sure your budget reflects your resources and needs for bigger projects.
Example 2
Maybe you use an on-site server to run applications for your business. You maintain the server and provide everything it needs to function: heat, cooling, electricity, network connectivity.
One night, you wake up at 2 am wondering what would happen if the bakery located in an adjoining space has a fire. The building sprinkler system goes off and your server fails.
Here are two different solutions to mitigate the risk:
You might co-locate your servers in a data center where you rent rack space.
In this scenario, you leverage the data center's extensive fire suppression system. The data center is designed for resilience, so they have multiple internet circuits. If something fails, back-ups take over.
Maybe you move to the cloud.
Now you're leveraging the gigantic data center of a cloud provider. They assume the responsibility to make sure that the power never goes out, that their backup generators have fuel, that there's always network connectivity, and that nobody can tamper with your equipment.
Looking for Predictable IT Costs?
This article has outlined the types of line items that should be part of any IT budget. While they are pretty straightforward, it's important to consider hardware, support, capital expenses, operations cost, project funding as part of a complete IT budget.
It's only natural that effective planning and budgeting will yield more predictable costs.
If you are looking to leverage IT to accomplish your business goals and want predictable monthly costs, a managed services provider like Kelser may be able to help. For more than 40 years, we've provided small- to medium-sized businesses with solutions that help them succeed.
While managed services aren't right for everyone, they do offer predictable monthly costs, customer-focused IT support, and strategic advice that helps businesses use their IT infrastructure as a competitive advantage.
Want to know more about what an MSP does? We address that very question in this article: What Is A Managed Services Provider (MSP)?