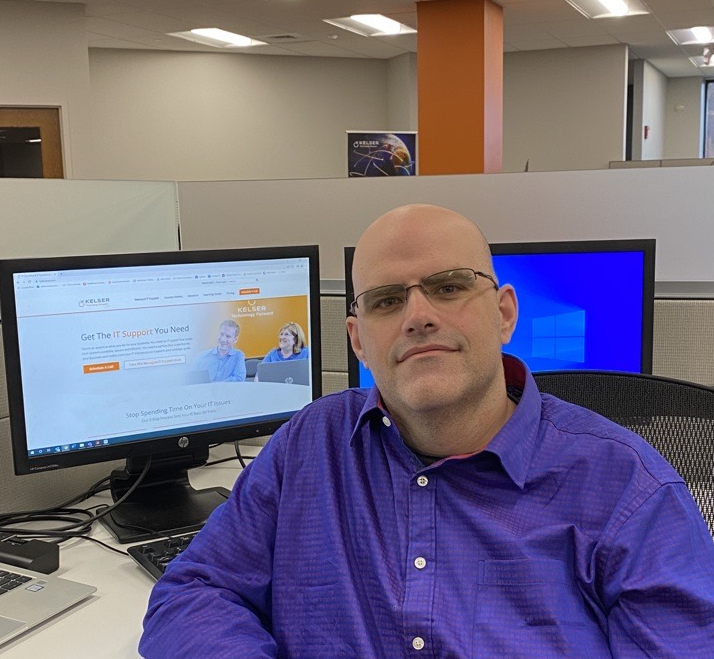 What Do I Need To Know About Software Licenses?
Many leaders of small and medium businesses (SMBs) are not IT experts and some don't have an IT expert on staff. As a result, there may be details that escape notice. One of the details that is often overlooked is software licenses.
This article will provide all of the information you need to know about software licenses. We'll start with a brief overview of what software licenses are and how they work, explore the implications of using software without a license (or overusing a license), explain why renewal dates are important, and discuss some free options that might not require a license.
Managing software licenses can be a big job. At Kelser, we provide software license management support for all of our managed IT support service customers. This includes tracking renewal dates, adding and deleting users (to ensure cost efficiencies), and monitoring software for end of life.
Having said that, we understand that managed IT support isn't right for everyone.
That's why we provide articles like this one that business leaders like you can use to ensure your organization makes educated decisions about software licenses and other technology-related topics.
What Is A Software License?
This may seem basic, but just to ensure we are all on the same page and that we have a full understanding of software licenses, I want to start with a definition.
A software license is a legally binding contract between a software developer and a person or organization. The license gives the person or organization the right to use the software for the purpose for which it was developed.
Most software licenses do not allow the software to be altered.
A license is typically grants usage rights for one user or "seat," meaning that organizations need to purchase a license for each person who uses the software.
Some licenses grant permission for multiple users. It's important to know what type of license you purchase.
---
Related article: IT Software & Hardware LIcensing: Why Understanding It Is Important
---
What Options Do I Have When Purchasing A Software License?
When purchasing a software license, you often have options to purchase a perpetual or annual license, and software support or maintenance.
1. Perpetual License
When you purchase a perpetual license, you pay the usage fee upfront and can continue to use the software indefinitely.
2. Annual License
As the name implies, an annual license needs to be reviewed each year and renewed, negotiated, or terminated.
3. Software Support
From time to time, software will break. Software support covers IT that provide fixes for small and major bugs in the software.
4. Software Maintenance
Maintenance service covers routine and other procedures necessary to improve the way software functions. It includes fixing bugs and adjusting software to better align with your unique objectives and needs.
Depending on the software type and availability of maintenance, many businesses opt to include maintenance in their licensing agreements to build in agility and responsiveness to meet the needs of their users.
Even perpetual licenses require support and maintenance renewals each year.
What Happens If I Use Software Without A License?
Some SMB leaders mistakenly assume that all software licenses are multi-use. Others assume that one license can be used for multiple users. While this can be true, it isn't always the case.
Using software that you don't have the correct usage rights (or licenses) for (known as pirated software) is illegal and is a form of copyright infringement. Violation of software copyright law can lead to legal sanctions against companies and individuals and can result in fines (of up to 10 times the original value of the software), prosecution, and even jail time.
Is There Any Software That Can Be Used Without A License?
Some types of software can be used without a license.
"Freeware" or "open-source software" are freely licensed and available for use by anyone. In addition, developers make the source code for this type of software freely available so anyone can study or change it, make improvements or customize it to their specific needs.
As with any software agreement, it is important to read and understand the end user licensing agreement (EULA) for "free" software since some specify that the software may be free for home use, but not for commercial use.
How Do I Know If A Software License Needs To Be Renewed?
Most software vendors will alert users directly at a small company when a license is coming up for renewal.
Larger companies often have a software manager or group that is notified of upcoming software expirations. This person or group typically handles software renewals for the entire organization.
The key here is to pay attention. Different software licenses will expire at different times and some may not send an email notification.
In order to minimize the impact of expired software on your organization (and the potential for downtime), you need to renew your license, negotiate the existing agreement, or have another solution in place and ready to go.
What's The Bottom Line?
In this article, we've explored everything you need to know about software licenses.
After reading this article, you know what a software license is, what your options are when purchasing licenses, what happens if you use software without a license, what software is available for use without a license, and how to know when software licenses need to be renewed.
At this point, you may have the resources in place to manage your software licenses internally or you may be considering working with an external partner who can managed your licenses for you.
Either solution can work. The important thing is to pay attention and know when your renewals are coming up, so you aren't surprised and so your business isn't taken offline by a simple software license renewal.
Managed IT service and solution providers offer a full suite of services that often include software license management. Read this article to learn more: What Is Managed IT? What's Included? What Does It Cost?
If you'd like to learn more about managed IT, we are always available to talk with you about your technology pain points. Click the button below to set up a phone call with a member of our team.
Not ready for a conversation? Start with a self-assessment! Click on the link below for a free managed IT checklist you can use to determine if managed IT support services and solutions might be a good option for you. Use the checklist to:
✔️Evaluate your current IT infrastructure and processes
✔️Identify your current IT gaps versus what your business needs
✔️Ensure that your organization has the technology it needs to be successful