By: Kelser on December 23rd, 2015
Should Your Company Introduce Mobile Devices to Do Business and Office Work?
Cybersecurity | IT Lifecycle Management | Executive Consulting | Workforce Enablement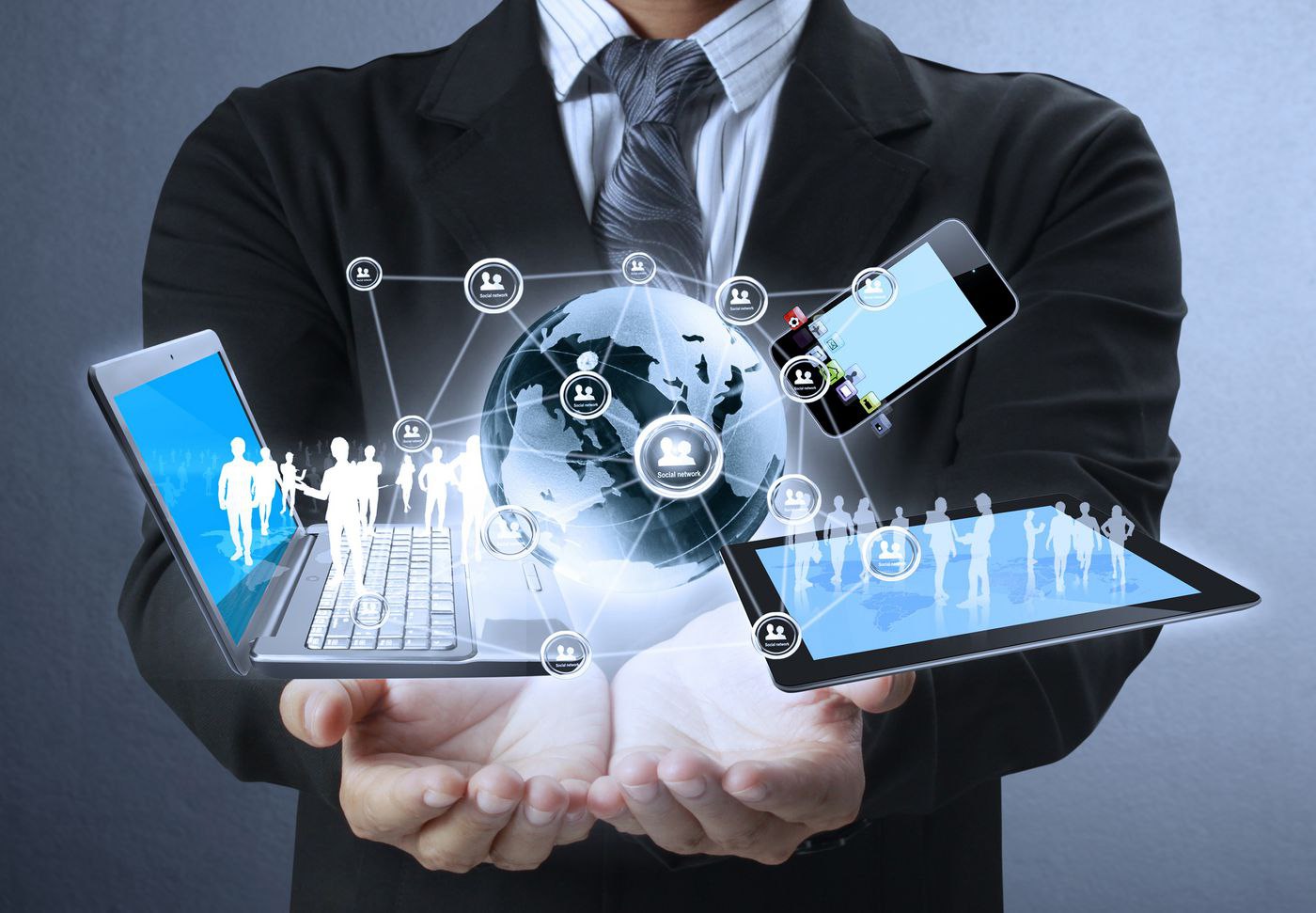 iPads, tablets, and other 'smart' devices are well known as popular entertainment mechanisms. But considering how distracting these devices can be, should your company allow and encourage their use?
Apart from their potential for diversion and the security concerns they pose, the gains made by using productivity apps, as well as their often seamless integration with desktop machines, complicates an otherwise simple answer. So let's rephrase our question: Do productivity-oriented apps make tablets and smart devices a smart decision for your company—and can potential security breaches be overcome?
Should Your Company Introduce Mobile Devices?
Whether your company leverages mobile devices is in part dependent on how prepared it is to prevent or handle security breaches, as well as the resources and knowledge it has available. Here are a few points to consider to help you make your decision:
Cost
If you're considering introducing devices to your office space you'll need to first decide if you can afford one for nearly everybody, if only key employees will get one, or if you'll be going with a BYOD (Bring Your Own Device) solution. A BYOD policy allows users to bring their own devices, so the cost doesn't fall on you…which is good. With a smattering of different device types however, you'll need a rock-solid plan to avoid security breaches.
Security
Security is generally the biggest concern about mobile-device proliferation, especially under a BYOD umbrella. Cyber-security company Websense surveyed over 4,500 companies and found that 77% said they use mobile devices in the workplace and find the productivity gains noteworthy. Though an equal amount cited security breach concerns, only 38% of those companies have security controls in place to deal with potential breaches.
Moreover, the threats are real and growing. Security threats are the most difficult to maintain under BYOD umbrellas, as each operating system faces its own challenges. For example, iOS has larger-scale but often fewer attacks, whereas Android is open to a number of attacks since the operating system can differ between device manufacturers.
One of the keys to mobile security and security breach software—especially on a BYOD platform—is operating system updates. For example, earlier this year the DroidDream piece of malware infected over 300,000 Android-based phones, which Google killed via an Android update. As it turns out, the bulk of the phones being sold and used hadn't been updated, which allowed for the proliferation.
If you're going to allow mobile devices into the company, then, at minimum, you need to create a software update plan that spans all the device operating systems.
Asset Management
Whether you need to keep track of the devices because the company owns them or you need an asset list for security breach purposes, asset management is critical to mobile device proliferation. Without asset management capabilities, you won't know what devices are on your network, where they are, and most importantly, if they're operating with all the necessary security updates.
Employee Training
If you're going to rollout mobile devices to your users, they will need to know how to use the device, as well as the security and user policies for mobile device users. Do you have the bandwidth to get this training and education in place? And, are your users ready to embrace it (especially the security side)?
Trained (to work) Employees
On the other side of the training spectrum your mobile devices will train your employees to work on the go and at home. Think about it this way: not so long ago when you first started receiving emails through your phone, it was an extraordinary convenience. But how many hours do you put into client calls, emails, and other digital-device activities since the invention of the smartphone? Adding mobile devices can encourage your employees to stay more tuned-in while travelling, at home (when needed), during lunch, and while on the road.
So, Should you Go Mobile?
The aforementioned points are some of the major elements to consider before rolling out mobile devices like iPads, tablets, and iPhones. But of course, there's no replacing your own informed intuition and knowledge of your staff and networks. If you suspect that they're ready for a mobile device policy, be sure to have user policies and a solid, proactive security plan in place.
For help navigating the extremely challenging world of mobile device security, or for a system audit of potential security breaches, contact us here at Kelser. Our professionals have successfully rolled out mobile devices, safely, for a number of corporations, and they can help you too.