Top 3 IT consultants in Connecticut by Certifications & Partner Level
We get it: finding an IT consultant or managed service provider (MSP) can be stressful. You're likely at a place where the technology in your environment isn't working as you need it to. Or perhaps you're in a more dire situation such as following a cyber attack, data breach, natural, or other disasters.
Between cold emails from possible partners, Google searches, industry referrals, and advertisements, narrowing your search can be overwhelming.
As an IT managed service provider serving Connecticut since 1981, we also see the depth of other providers in our service area. While we're confident that we can solve your IT and technology challenges, we recognize that we may not be a fit for every business.
Even if we're not the right fit for your business, we recognize that you still have IT needs to be handled and we understand it's important for you to know what your other options are for those needs.
With that in mind, we've compiled this list of top IT consultants in Connecticut based on their level of achievement in leading vendor certifications. These accomplishments landed the following companies on the 2021 CRN Tech Elite 250 list.
After the list, we'll cover our methodology for these selections, why these certifications and partner levels matter, if you should use a highly certified IT consultant, and how to choose an IT consultant that fits your needs.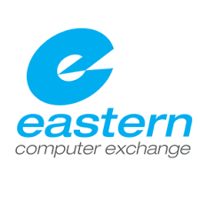 Founded: 1991
Location: Westport, CT
Google rating at time of publish: N/A
Notable levels of partner certification:
Cisco – Gold
Dell – Titanium
VMware – Premier
Solution areas listed:
Infrastructure
Cloud
Network & security
Digital workspace transformation
Services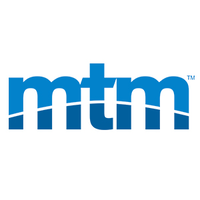 Founded: 1986
Location: Stamford, CT
Google rating at time of publish: N/A
Notable levels of partner certification:
Cisco – Gold
Dell - Gold
VMware – Premier
Solution areas listed:
Cloud + digital infrastructure
Virtualization
Managed Services
Security

Founded: 2007
Location: West Hartford, CT
Google rating at time of publish: 4.2 stars from 5 reviews
Notable levels of partner certification:
Cisco – Premier
HPE - Silver
VMware – Advanced
Solution areas listed:
Hybrid cloud infrastructure
Advisory services
Data protection
Cloud services management
Microsoft 365 migration
How we chose these IT consultants
We chose to align this list with CRN's Tech Elite 250 list for a few distinct reasons.
CRN has been a leading source of news and analysis for IT providers for over 40 years. They're one of the sources we check out for the latest tech trends and channel partner insights.
Each year since 2012, CRN compiles the Tech Elite 250 list and awards 250 IT solution providers in the US and Canada with this recognition. Part of their criteria to be qualified for the award list is what top-level certifications a business or their employees have earned as well as the partner tier they are at with the major players in the space (Cisco, Dell, HPE, VMware for example).
We also work closely with these industry-leading vendors, so we know what it takes to reach some of these partner levels. From our perspective, these upper-tier levels and certifications show a level of expertise that is difficult to achieve and maintain.
Each vendor uses different level names or rankings. Here's how they break down by the vendors mentioned in the listing above from lowest to highest:
Cisco - Select, Premier, Gold
Dell - Authorized, Gold, Platinum, Titanium, Titanium Black
HPE - Silver, Gold, Platinum
VMware - Professional, Enterprise, Premier or Partner, Advanced, Principal
Why do those certifications and partner levels matter?
Experience is critically important when it comes to technology and its support. An experienced IT consultant is able to help you navigate through the figurative choppy waters of technology issues because they've either seen these issues before or are well-versed in different techniques to handle them.
You're less likely to crash into issues below the surface because of your veteran IT consultant's steady hand.
What these top-tier certifications and partner levels mean for you is that your MSP or IT consultant has a deep well of knowledge of these products, their application, and how they can be applied to solve your challenges.
In many cases, it also means that your IT consultant likely has access to cutting-edge techniques, products, or benefits that may not have been rolled to other partner levels yet. In this way, aligning with a highly trained, well-certified MSP or solutions provider gives you an advantage over your competition.
Do I have to use a highly certified and high partner level IT consultant?
To be clear, there's nothing wrong with using an IT consultant that isn't highly certified or high-ranking among the larger vendors in the technology space.
If the IT consultant you choose can:
Handle your day-to-day technology challenges in an effective and timely manner
Proactively mitigate issues within your environment before they can cause disruption or downtime
Protect you from external cyber attacks and internal threats
Keep your business moving in the event of a disaster
Guide your use of technology in the short and long term to help you achieve your business goals
Is a fit for you and your culture
Then that is what's going to matter most for you at the end of the day.
How to choose an IT consultant that fits your needs
This list highlights the IT consultants in Connecticut that have achieved high levels of certifications and partner status with industry leaders.
That makes this list a great place to start your search for an IT consultant or managed service provider (MSP). But there are other things to consider when partnering with an IT provider.
It's possible that even though these are high-achieving companies, they simply may not be a fit for your business. While you vet your potential IT consultants, make sure to bring along these best practices for choosing an IT solutions provider.
In our over 40 years as an IT solutions provider, we've found that these best practices can help companies avoid common mistakes. These common mistakes can lead to bad user experiences, poor service, and increased costs if you're unable to dodge them.
Can't find a fit? Ask a specialist.
If you find that the providers on this list aren't a fit for you, Kelser is also staffed by industry professionals with highly coveted certifications and maintains high-level statuses with our vendors.
Start by talking with one of our specialists to explore if we could be the fit you need to help move your business forward without the headaches of malfunctioning technology.